UFC 135 Results: 10 Burning Questions Heading into UFC 136
UFC Props: MMAWeekly.com
UFC 135 is in the books and the complete results are below:
Jon Jones vs. Quinton "Rampage" Jackson: Jon Jones wins via submission at 1:14 of Round 4
Josh Koscheck vs. Matt Hughes: Josh Koscheck wins via KO at 4:59 of Round 1
Travis Browne vs. Rob Broughton: Travis Browne wins via unanimous decision (30-27 x 3)
Nate Diaz vs. Takanori Gomi: Nate Diaz wins via submission at 4:27 of Round 1
Ben Rothwell vs. Mark Hunt: Mark Hunt wins via unanimous decision (29-28, 29-27, 30-27)
Tony Ferguson vs. Aaron Riley: Tony Ferguson wins via TKO at 5:00 of Round 1
Tim Boetsch vs. Nick Ring: Tim Boetsch wins via unanimous decision (29-28, 29-28, 30-27)
James Te Huna vs. Ricardo Romero: James Te Huna wins via KO at :47 of Round 1
Takeya Mizugaki vs. Cole Escovedo: Takeya Mizugaki wins via TKO at 4:30 of Round 2
Junior Assuncao vs. Eddie Yagin: Junior Assuncao wins via unanimous decision (30-26, 30-26, 30-27)
The UFC's next pay-per-view card will take place on Saturday, October 8, from the Toyota Center in Houston, TX. The main event on the card will be long-awaited rubber match between Frankie Edgar and Gray Maynard. Edgar's UFC lightweight title will be on the line when the two meet.
A second title fight will be on the card as well with Jose Aldo putting his featherweight strap on the line against Kenny Florian.
It's time to look ahead to UFC 136 and ponder the questions leading into the fight card.
Begin Slideshow

»
Stipe Miocic will make his UFC debut at UFC 136 facing Joey Beltran. Miocic is 6-0 as a pro, never going past the second round. He has stopped five opponents by KO/TKO and one via submission.
Miocic comes to the UFC with Division I NCAA wrestling experience as well as a Golden Gloves Boxing pedigree. In his last regional MMA bout, he claimed the NAAFS Heavyweight title with a second round submission victory.
As everyone is aware, the UFC is a big step up in competition, so it will be interesting to see what Miocic brings into his fight with Joey Beltran.
When Leonard Garcia met Nam Phan in December 2010, the fighters took home "Fight of the Night" honors. However, Garcia walked away with the win—a win that went down as one of the most controversial (or worst if you choose to look at it that way) decisions of 2010 and quite possibly in UFC history.
When interviewing the winner, Joe Rogan told Garcia that he had the fight scored 30-27 in favor of Phan. The crowd, booing loudly and chanting "bulls**t" seemed to agree with Rogan's scoring.
The win was the second controversial victory of the year for Garcia who seemed to get more points for his wild punching style than he did for making contact and doing damage.
Garcia faced Chan Sung Jung in that first controversial bout. The two then fought in a rematch earlier this year, and Jung took the decision out of the judges' hands, submitting Garcia via twister.
What will the rematch between Phan and Garcia hold at UFC 136? It's hard to say, but Phan has lost four of his last five fights, so you can be sure he will not be looking to take this one to the scorecards.
Are you one of the two million plus that has viewed Anthony Pettis' spectacular "Showtime" kick on YouTube? If you aren't, you probably saw it live and if you haven't seen it...well, I'm sure you have.
Anyway, since delivering that kick and capturing the WEC title, Pettis has had a tough go of things. Shortyl after gaining the WEC crown, that promotion was absorbed into the UFC. He was then set to face the winner of the Frankie Edgar vs. Gray Maynard bout that took place on January 1, but that fight ended in a draw, resulting in a rematch being scheduled.
Pettis moved on, facing Clay Guida and losing to "The Carpenter." The loss meant that Pettis' shot at the UFC title would have to wait until he once again climbed through the stacked lightweight division.
His first opponent as he looks to climb back to top contender status is Jeremy Stephens at UFC 136. The questions for Pettis are, where will a win over Stephens put him, or worse, where will a loss put him?
Demian Maia was on an 11-0 run before being knocked out in 21 seconds by Nate Marquardt at UFC 102. Including that loss, Maia has gone 3-3 in his last six bouts, losing to Marquardt, Anderson Silva and Mark Munoz.
His three wins came against Dan Miller, Mario Miranda and Kendall Grove. Maia will face Jorge Santiago at UFC 136.
Looking at his last six fights, it seems that Maia struggles against higher-level competition while he defeats those that are ranked lower than him.
Santiago is ranked lower than Maia but not much lower. Maia needs this win to stay in the mix of top ranked middleweight fighters.
A loss to Santiago could see him drop to gatekeeper status alongside the likes of Chris Leben, not terrible company but also not where a fighter not that far removed from a title shot should find himself.
During 2006, Jorge Santiago had a three-fight run with the UFC, going 1-2 in those bouts. He then left the UFC and went 11-1 outside the promotion. He was the proverbial big fish in the small sea after leaving the UFC.
As the Japanese promotion, Sengoku struggled, Santiago left, heeding the Siren's call to rejoin the UFC. The question for Santiago is will the Sirens leave his career shipwrecked among the rocks?
Santiago came back to the UFC ranked in the top 10 in the middleweight division, his destruction at the hands of the much less experienced Brian Stann at UFC 130 saw him drop out of the top 10. A loss to Demian Maia at UFC 136 may have Santiago second guessing his decision to join the UFC.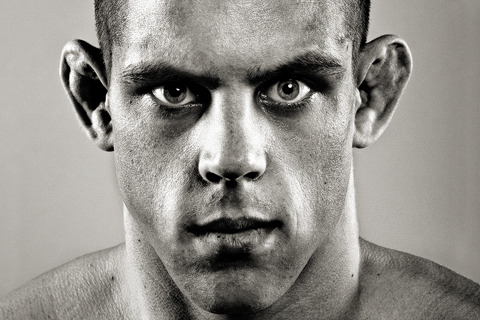 Joe Lauzon has gone 7-3 since joining the UFC in 2006, a solid record, but what is truly impressive about Lauzon is his list of "Fight Night" bonus awards.
In his last seven fights, he has captured "Fight Night" bonuses in six of them, including the streak of five straight that he will bring into his bout against Melvin Guillard.
White has said that with a win over Lauzon, Guillard may very well be next in line to face the winner of the Frankie Edgar vs. Gray Maynard lightweight title bout that will headline UFC 136.
UFC 136 presents the perfect scenario for Joe Lauzon, but can he capitalize, can he derail a fighter looking to earn a title shot while at the same time lining his pockets with a little extra cash?
Brian Stann and Melvin Guillard both have the opportunity to move into top contender status at UFC 136, but do they have what it takes to make that leap?
The 11-3 Stann has made a name for himself by recording three straight stoppages, stopping Mike Massenzio by submission and then following that up with TKO wins over Chris Leben and Jorge Santiago. His opponent at UFC 136 will be Chael Sonnen, a big step up in competition.
Stann has the power to put anyone away, but is he well-rounded enough to deal with the highly ranked Sonnen?
Guillard, at only 28 years of age has put together a record of 29-8-2, he will face Joe Lauzon at UFC 135.
UFC president Dana White recently spoke to MMAWeekly about Guillard:
In my opinion, if he can keep his head together cause he's such a nutball, Melvin Guillard is very nasty at 155. But the problem with Melvin is, is the problem he's had for years, and hopefully he can keep that under control. Season 2 of the "Ultimate Fighter" he ended up losing the fight and was out of the house, and we sent people to another house then, he was out in Vegas like he was Anderson Silva. Like he's been the longest reigning champion ever, he's always had this problem of getting ahead of himself.
"The Young Assassin" is on a five-fight winning streak, but, as White says, questions remain.
For years, there has been the theory that a prolonged time away from the cage, for whatever reason, will result in a "rusty," unprepared fighter that has the odds stacked against him.
Over the last few UFC fight cards we have seen that theory cast into serious doubt as Rashad Evans, Antônio Rodrigo Nogueira and Alan Belcher have all returned after a year or more away from the cage to win in impressive fashion.
Rashad Evans took out Tito Ortiz via second-round TKO at UFC 133.
Nogueira knocked out Brendan Schaub at UFC 134.
Belcher forced Jason MacDonald to submit to strikes at UFC Fight Night 25.
Sonnen has the chance to come back after a 14-month absence and show, with a win, that "cage rust" is is something that can be overcome.
Most fans of mixed martial arts recognize Jose Aldo as one of the best pound-for-pound fighters in the sport, but outside the hardcore MMA bubble, he struggles to break through to a larger audience and that is a shame.
When he made his UFC debut against Mark Hominick at UFC 129, Aldo was not at his best, he looked tired early in the five-round bout, and it was later revealed that he was ill during the bout.
Aldo will face Kenny Florian in the co-main event at UFC 136. If Aldo wants to get to the next level, where he is headlining UFC fight cards he will need to defeat Florian in memorable fashion, leaving fans that tuned in to see the main event talking about his win.
That will be a tall order on a fight card headlined by a Frankie Edgar vs. Gray Maynard bout, but if Aldo can pull that off and get tongues wagging, he will be ready for primetime success.
In their first bout, back in April 2008, Frankie Edgar dropped a three-round unanimous decision to Gray Maynard. That fight remains the only blemish on the current UFC lightweight champion's 13-1-1 record. For his part, Maynard is unbeaten at 10-0-1.
The tie on each of their records? Yup, that happened when they fought to a five-round draw on January 1 of this year.
Often when fights happen early in the year, they get overlooked for Fight of the Year honors, but there is no way the five-round performance that these two put on back in January could easily be forgotten.
Things looked bleak for Edgar in the first round as he was dropped twice by Maynard and spent almost the entire stanza just trying to survive. After seeing the beating that Edgar took in the first round, it was amazing that he came back. The champ showed what he was made of on New Year's day, coming back from a 10-8 first-round deficit to earn the draw (46-48, 48-46, 47-47)
This bout has been anticipated since it was announced. If it can deliver even close to what the January 1 bout delivered, these two fighters could easily have two fights up for "Fight of the Year" honors.