WWE Friday Night SmackDown 9/23/11 Results: Live Blog, Coverage and Analysis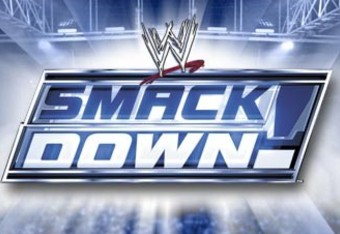 Welcome to the live blog for WWE Friday Night SmackDown, September 9th, 2011 edition.
First thing's first: No spoilers in the comment section please. Myself and those who have managed to remain unspoiled greatly appreciate it.
Tonight on SmackDown we'll see the fallout from Night of Champions, where Randy Orton lost his World Heavyweight Championship to Mark Henry after a brutal match.
Christian has been whining for another title shot, but will he be so quick to plead for another it when the belt is held by "The World's Strongest Man" Mark Henry?
Join us here as SmackDown begins at 8/7 PM Central time on Syfy for live results and coverage of the show.
Mark Henry vs. Christian:
The lumberjack stipulation works against Christian early and often.
When thrown from the ring the first time, Christian was greeted by Ezekiel Jackson, who kept all the other lumberjacks back, then drove his knee into the gut of Christian, and threw him back in.
So much for trying to make friends, huh Christian?
Christian takes Henry off his feet after two dropkicks off the top rope, but Henry kicks out.
Christian aims to hit the Killswitch on Henry, but it looks like he can't even pull it off the champion is so big.
Henry bails out of the ring and drags Christian out as well. The lumberjacks pounce on Henry, but he overpowers them (!!!), and Christian contemplates running away. Sheamus runs out and throws Christian into the ring.
Henry hits Christian with the World's Strongest Slam, and that's a wrap.
Mark Henry def. Christian via Pinfall
Orton runs out for a quick scrap with Henry that ends with him dropkicking Henry out of the ring, and the show ends with a staredown.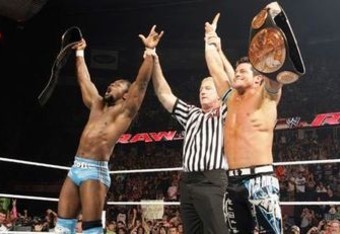 Air Boom vs. The Usos:
Typical Air Boom action here, but the Usos are impressing me.
The highlight has to be the announce team using all of Booker T's signature lines.
The finish comes when Kofi counters a tag team move, throwing the illegal Uso out of the ring, then hitting the Trouble in Paradise on the legal brother. He makes the tag to Bourne, who hits the Air Bourne, getting the three count afterwards.
Air Boom def. The Usos via Pinfall
Main event lumberjack match coming up next.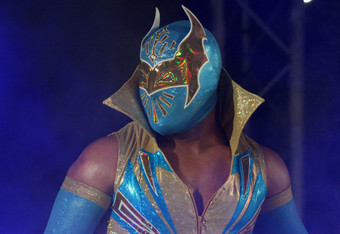 Sin Cara (Face) vs. Daniel Bryan:
Fun match early on, despite a botch. Eventually, the botches will happen so much that they're not actually botches, it's just a unique, sloppy way that Sin Cara does moves.
As Sin Cara climbs up the top rope, the other Sin Cara comes out, pushes him off, and flies off the top rope, hitting Daniel Bryan, and getting the pin.
Sin Cara (Heel) def. Daniel Bryan via Pinfall
Backstage, Christian is knocking on Randy Orton's door, but Zack Ryder comes out. Christian tries to get him to go back in the room and convince Orton to help Christian out, and Ryder takes off answering a phone call from Hugh Jackman.
Christian thinks about knocking again, but walks off instead.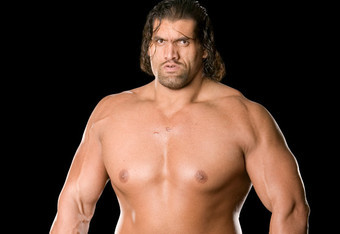 The Great Khali vs. Jinder Mahal:
Khali has the funkiest entrance music, I'd rock it.
A tiny bit of back and forth, then Khali comes out on top, getting the pin. I hope that's the end of that, I'd like to see something fresh replace it.
The Great Khali def. Jinder Mahal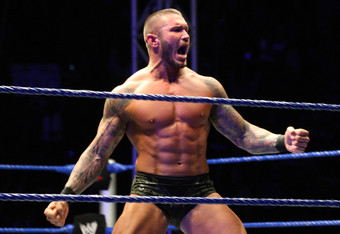 Randy Orton vs. Cody Rhodes:
We get a recap of the Rhodes vs. Orton match from Raw two weeks ago, where Rhodes defeated Orton due to Orton being distracted by Henry.
Booker T says he's getting sick of the "baggers" always giving him a bag when Rhodes comes out.
Orton comes out real aggressive early, but Rhodes attacks the leg of Orton, which was "injured" by Mark Henry at Night of Champions.
Rhodes takes the cover off the turnbuckle, and when the ref catches him and goes to fix it, he hits Orton with his mask, but only gets a two count.
Orton kicks out, and rips the mask back off Rhodes, and blasts him with the mask, getting himself disqualified. But it's far from over. He hits Rhodes with the mask a few more times, then hits the hanging DDT as the ref is joined by another official looking to calm him down.
Cody Rhodes def. Randy Orton by DQ
Orton throws him from the ring, and blasts him with the ring bell, which busts Rhodes open, but it's well hidden by the cameras and editing. He preps the announce table, and tries to put Rhodes through it with an RKO, but the table doesn't break. Randy Orton vs. Table at Wrestlemania? That's a helluva feud!
Backstage, Christian approaches Sheamus and gives him a potato, because Irishmen love potatoes. Sheamus says sure, he'll help Christian out...
Christian leaves, and Sheamus takes a bite out of the potato, but he spits it out, saying "This isn't from Ireland...it's from Idaho." That was a good line.
A.J. & Kaitlyn vs. Natalya & Beth Phoenix:
You don't need to look at the spoilers to know exactly how this match is going to go.
A.J. is so tiny, which allows Beth to easily lift her up, and hit her with the Glam Slam.
Meh.
Natalya & Beth Phoenix def. A.J. & Kaitlyn via Pinfall
Randy Orton takes on Cody Rhodes, next.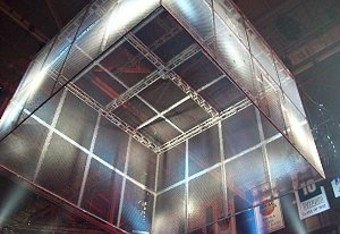 Backstage, Randy Orton is interviewed. He says that he doesn't mind "going to hell" to get his World Heavyweight Championship back. The man was born to be a heel, he's what SmackDown needs for the time being, but at some point, he'll have to turn again, and it'll be a welcome change in my opinion.
Nice Hell in a Cell video segment, lots of emphasis on the intensity that comes along with the cell.
Christian is backstage trying to get Ezekiel Jackson to help him out in the lumberjack match. It goes just as bad as the talk with Khali.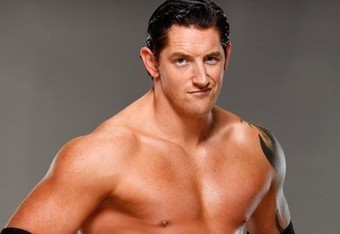 Wade Barrett vs. Justin Gabriel:
I can't help but notice Barrett checking out the empty side of the arena (that we won't be seeing tonight, because the WWE avoided filming it), Justin Gabriel did during his entrance as well. That's got to be disheartening, at least a little.
Justin Gabriel is looking real good, hitting some great flying spots, but out of nowhere, Barrett catches him and hits the Wasteland. I'm all for Gabriel getting some play, I'm a fan.
Wade Barrett def. Justin Gabriel via Pinfall
Randy Orton vs.Cody Rhodes is announced for later tonight, and we go to commercial break.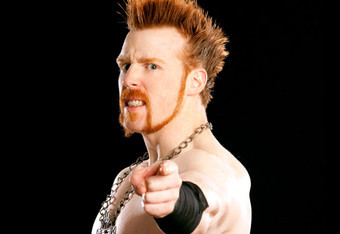 Heath Slater vs. Sheamus:
What a competitive match up!!!
That's too much sarcasm, even for my taste.
"That's what I like about this Celtic...Warrior." - Booker T, always eloquent.
This isn't as big of a squash match as I expected, with Slater getting some solid offense after a rocky start. As I type this, Sheamus looks like he's getting into the zone, and he begins to build momentum.
Sheamus hits his flying shoulder block off the top, followed by the Brogue Kick, and a three count.
Sheamus def. Heath Slater via Pinfall
Big hype in the announce booth for Sheamus. Backstage, Khali is warming up, and Christian approaches him. Christian is warming up to him, trying to get help in the lumberjack match tonight. His reasoning is that one day Khali will challenge for the WHC, and he'd rather face someone small and crafty like Christian, rather than Mark Henry. The only part Khali understood was that Christian is small, which was actually rather funny.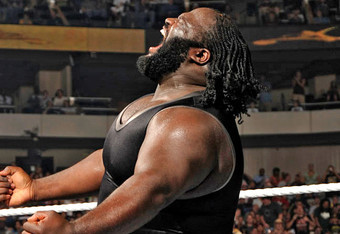 The show starts with John Laurinaitis addressing the WWE Superstars who stand at ringside while he stands in the ring.
He says that Triple H is losing control of the WWE, bringing up how he fired two premier superstars on Raw, The Miz and R-Truth.
He then introduces the new World Heavyweight Champion, Mark Henry, who comes to the ring, the wrestlers making way for him.
Henry takes the mic, and says that it's taken 15 years to win the title, and it's going to take 15 more to take the title from him. He starts addressing individuals at ringside who "didn't believe", pointing out Ezekiel Jackson, and Teddy Long.
Triple H's music hits, and he comes out, and gets into the ring with Henry, and takes the mic from him after a tense stare down.
Before Triple H can speak, Christian, who somehow found a mic, cuts him off and gets into the ring. Christian tells Triple H that he's doing a great job as COO, and brown noses some more.
Christian then starts weaseling his way towards a title shot, saying he deserves to be the face of SmackDown.
Christian then says that he wants the title shot after Hell in a Cell, where he's sure Mark Henry will choke, and drop the title to Randy Orton.
Triple H says he'll give Christian the opportunity to "lead" in front of all the SmackDown superstars tonight in a championship lumberjack match between Christian and Mark Henry.
Not exactly what Christian was looking for. Backstage we see Sheamus getting ready for a match, and go to commercial.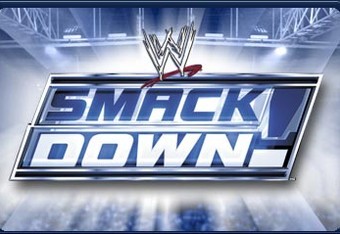 SmackDown is "live" on Syfy! Coverage of the opening segment coming up next!
This article is
What is the duplicate article?
Why is this article offensive?
Where is this article plagiarized from?
Why is this article poorly edited?