Duron Carter Headlines Roster Changes for Alabama
September 23, 2011
Every year at Alabama we have this soap opera of which player is going to stay and who is going to go. Truth be told this is just a normal part of college football that has been going on since they used black and white film.
Each class is made up of a minimum of two different classes. A combination of who came in when and who red-shirted.
The 2014 freshman class is beginning to take shape with LB Trey DePriest and Xzavier Dickson joining defensive backs Hasean "Ha Ha" Clinton-Dix and Vinnie Sunseri. Those four sound like the heart of a future defense. They will join the 2010 signees who red-shirted.
The red shirts from 2010 are heavy on offense, but defensive end Adrian Hubbard and nose man Brandon Ivory look like possible heavy contributors.
Offensively true freshman Cyrus Kouandjio and Chris Jones have played quite a bit and red-shirt Deandrew White looks to continue regular rotation with the receivers. 
Quarterback Phillip Sims could be the quarterback if he stays with the program full term.  Quarterback AJ McCarron could leave for the NFL as early as the end of next season.
Currently both Kouandjio brothers are in this class along with lineman Austin Shepherd and Chad Lindsay, who may be starters at some point. 
Blake Sims is in this class and who knows how he will be used over the years.
It looks like Alabama will red-shirt injured running back Dee Hart as well as Tampa quarterback Phillip Ely.  If Sims leaves the program, Ely may eventually be Alabama's starting quarterback.  He may have to battle with Texas prep Alex Morris who plans to sign with the Tide in February.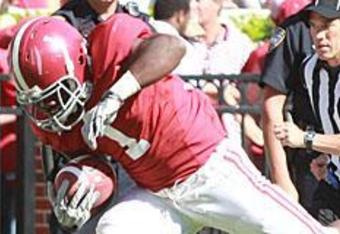 The quartet of receivers including Marvin Shinn, Danny Woodson, Dryl Collins and Bradley Selve ensures that Alabama will have future playmakers to throw to.
Late signee Brent Calloway won't see action this season unless a major rash of injuries happens. His eventual position may depend on who Alabama signs at running back.  Trent Richardson's likely exit to the NFL may draw the attention of some top running back recruits.
Together with these red shirts, Alabama hopes to add a big class this February. Current headliners include all-world linebacker Reggie Ragland, defensive backs Eddie Williams and Geno Smith as well as wide receiver Chris Black. 
Joining Black at wide receiver is Miami high schooler Amari Cooper who committed verbally to the Crimson Tide just today.
That, of course, is by reputation only. When they hit the field, we find out who is ready to play now and who needs time to mature.
The battle for their signatures will continue onward, however, and things can change as teams get desperate to steal away Alabama's talent. Some schools recruit early while others try the late push approach to poach what they want. 
The sophomore class received an import this week in Duron Carter, who was declared ineligible for 2011. Carter still has two more years to play, making him part of the 2013 class. Carter could jump to the NFL after next season should he have a banner year.
All of that should work out well for Alabama because they graduate three seniors at wide receiver. Alabama has plenty of talent on campus, but Carter's experience will be helpful during the transition.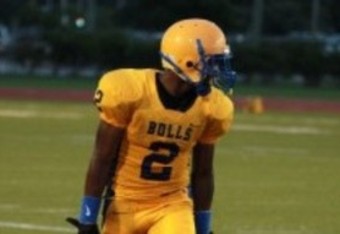 Carter was pulled from the junior class, but they gained a tight end in Brandon Lewis. The defensive end from Pleasant Grove was athletic enough to make the switch and has been playing in short yardage as a big body blocker.
This class could shrink after this season as Dre Kirkpatrick, Trent Richardson, Robert Lester and Dont'a Hightower will all be reviewed for first-round consideration and are eligible for the NFL. Jessie Williams and Michael Williams could also take a peek if they have big years. If Alabama has a mass exodus here it would result in a microscopic senior class in 2012. 
Alabama has 18 regulars who are seniors this year.  Two of those Chris Underwood and Will Lowery may or may not have been on scholarship.  Of those 18 thirteen are regular contributors.  Included in that number are Nick Gentry and Jarrell Harris.
Those two represent two different paths to playing time.  Gentry was a small lowly ranked defensive end from Prattville that bucked the temptation to transfer out to finally become a valuable member of the defense. Though small Gentry is actually Alabama's biggest pass rush threat from the defensive interior.
Jarrell Harris was an all world can't miss recruit who took a number of years to finally get regular playing time.  His amazing athletic skill was always evident. 
This past Saturday he ended up matched up with North Texas star running back Lance Dunbar on a wheel route coming out of the backfield.  This matchup ends badly for 99% of the linebackers in the nation  but Harris kept up with him stride for stride and broke up the pass.
Harris has finally honed his understanding of the defense and his tackling ability to match his athletic skill and Alabama finally has what it hoped to get when it landed him out of Gadsden.   Harris could have given up and transferred out to an easier place to play,  but he stuck with Alabama. Though his path to playing time has been long with his athletic ability he could still end up in the NFL. 
The season is young and roster changes may continue but barring major injuries it's pretty well settled for 2011.