Rob Ryan: Rex's Twin Brother Lives Up to Family Name with Sexy Playchart
September 20, 2011
Jeff Zelevansky/Getty Images
For those under the impression that sex and sports don't mix, you may want a word with Rex and Rob Ryan. 
The brothers Ryan are the unlikely ambassadors of sexual fetishes and depravity. I am sure that the latest exploit of Rob Ryan has a perfectly good explanation—I am just waiting to hear what it is. 
We have all heard about the famed foot fetish of Rex Ryan. The oft-opinionated head coach of the New York Jets has failed to comment on the multitude of videos and pictures that incriminate him, but that has hardly ceased the chatter on his love for all things feet. 
The rumors were helped along by his twin brother, Cowboys defensive coordinator Rob Ryan. Rob had some thoughts a couple of weeks ago pertaining to his brother's alleged foot love. 
ESPN quoted Rob Ryan as he opined on his twin's affections as well as his own:
"I mean, hell, he is a little freaky, I guess. I don't know. I like everything about it. My wife, she's got everything. She's got great feet, too. She's got everything nice. What the hell?"
What the hell, indeed. We now have a mystery that is worth our sleuthing. Rob Ryan was pictured holding a play card during Sunday's game against the San Francisco 49ers. As you can see, the card has a picture where plays, numbers and schemes should be.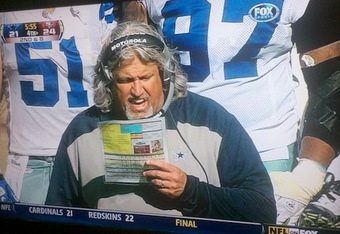 That photo is of Diora Baird and, because I am such a nice guy, I have included it here.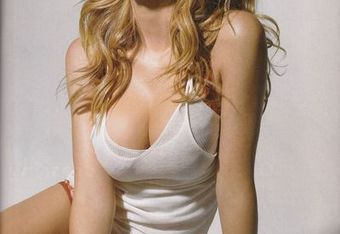 The Twitter-loving world was abuzz thanks to this mystery. The opinions of fans everywhere ranged from adoration—pictured here—to some who had a weird and funny feeling about all things Ryan.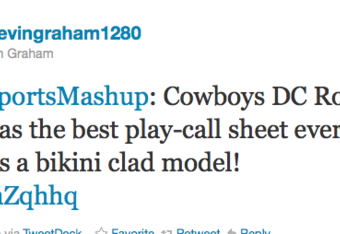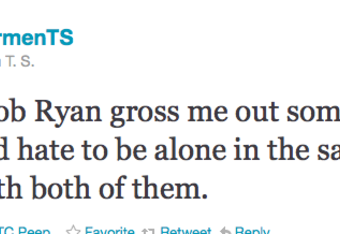 Now, I understand that the Ryans may creep some fans out. Nobody wants to know what makes men tick, especially women. It is best not to ever open that can of worms. Ever. In fact, the only thing that I find creepy is how I always think Rob Ryan is actually Rex Ryan in a poorly constructed costume. 
Let's agree that sports is a testosterone-fueled business. This picture may very well be a good luck charm for a grizzly man who believes in such things. 
If you are offended by this harmless photo on a play card, you may want to steer clear of locker rooms from every sport throughout history. 
Believe me, women are objectified en masse in such places. I don't condone such practices; I am just adult enough to know they exist. 
Now, if we could all just agree that the Ryans have many appetites—and this is just the beginning of discovering them.