Chelsea Transfer News and Rumors Roundup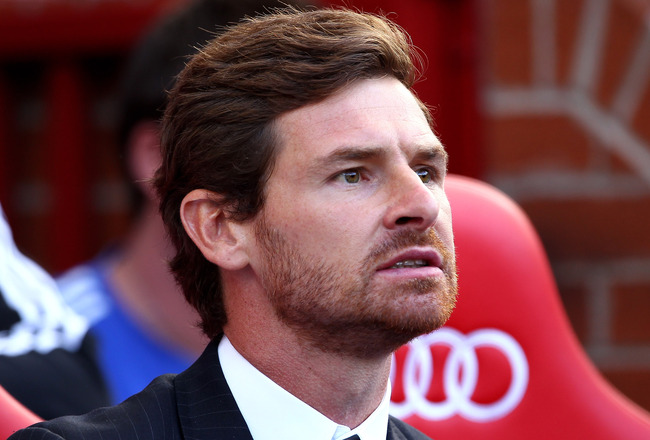 Clive Brunskill/Getty Images
The Blues didn't quite get the hoped-for win at Old Trafford this past weekend, but even in their 3-1 defeat, Chelsea put up quite the effort with a relentless attacking force. Even Fernando Torres got in on the action, finally scoring a goal after months of drought.
The January rumor mill has been abuzz for Chelsea so far this week, particularly with talk of quite a few big-name veterans leaving the Bridge this winter. As always, make of it what you will.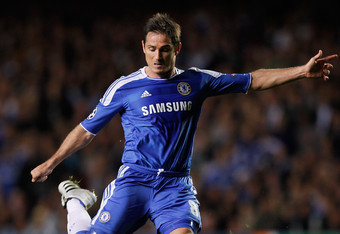 Suleyman Kerimov, the flush-with-cash owner of Anzhi Makhachkala made a name for himself and his club in the summer transfer window by signing on Samuel Eto'o, Yury Zhirkov and Roberto Carlos and putting in an astronomical but ultimately unsuccessful bid for Nemanja Vidić.
And it looks like Anzhi is ready to pick up some English players next, with longtime Chelsea midfielder Frank Lampard on their radar for a £13-million-a-year contract along with his England teammate and Premiership rival Steven Gerrard. It sounds like a long-shot, but as Cristiano Ronaldo declared when asked about a move to Dagestan on Russian site Sportsbox, 'In football, you never know what can happen in the future.'
Another centre-back on André Villas-Boas' radar is Serbian international Neven Subotić, the sought-after defender who helped lead Borussia Dortmund to the Bundesliga title and helped make BVB a side to watch. Chelsea is reportedly 'monitoring' the progress of the defender and his teammate Ilkay Gundogan.
Chelsea have eyed the defender before, reportedly putting in a failed £17.5 million bid for him in the last January transfer window. This time, they will face competition from the likes of Liverpool, Arsenal and Manchester United to bring the 22-year-old to Stamford Bridge.
Although Dortmund will have a hard time letting one of their key players go, Subotić has expressed a desire to test himself in the Premiership, which Chelsea and their bidding rivals may play to some advantage.
As Subotić told Sky Deutschland:
"Anyway, a dream of mine is still to play in the Premiership.

One day in the future, I want to try myself out in that competition."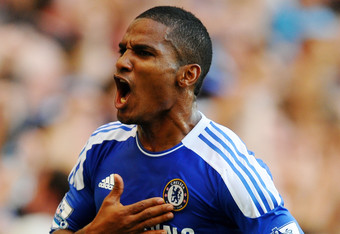 Veteran winger Florent Malouda, who had been previously linked with a move to Juventus, may be on his way out after the arrival of and strong season start for Juan Mata have shuffled him out of the first team.
One club interested in bringing on Malouda is Bundesliga giant Bayern Munich, who are reportedly preparing a January bid for the longtime Chelsea star.
Another longtime Blue who may be on the outs is Nicolas Anelka, who may be returning to his old club Paris Saint-Germain for a third time in his career. The 32-year-old striker will be leaving Stamford Bridge when his contract expires at the end of this season according to André Villas-Boas. Since then, several clubs have expressed interest in bringing on the longtime ace, including recently-promoted La Liga side Real Betis and several MLS franchises, including, reportedly, the Los Angeles Galaxy.
As Villas-Boas was quoted as saying in a CrunchSports report:
"Nico is very happy to belong to Chelsea until the end of his contract.
I'm not sure he will be willing to continue here. He has given me an indication he might go."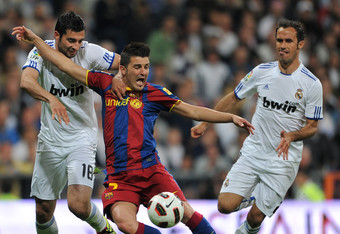 Real Madrid defender Raúl Albiol may be looking to make a move in January after being shuffled down the first-team ladder in favor of Ricardo Carvalho, Pepe, Sergio Ramos and promising 18-year-old arrival Raphaël Varane.
Manchester City and Arsenal expressed some interest in Albiol and he's been on Liverpool's radar before, but it looks like André Villas-Boas may make a case for him to come to Stamford Bridge this winter.
According to a post from A Different League, the Chelsea manager is seeking to add another strong player to the centre-back rotation to safeguard against injury-related problems and maintain a shared burden. Chelsea is hardly short on centre-backs, but Albiol's versatility and ability to play centrally or out wide could be of particular value to the Blues' defense. And with the possibility of Alex leaving in January, an extra man in the rotation may go from ideal to necessary.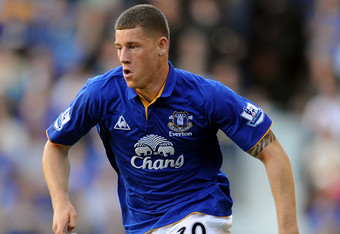 A report in The Daily Mirror said that Chelsea were interested in 17-year-old Everton midfielder Ross Barkley, who impressed fans with his hot start to the season. The club is reportedly willing to offer a stunning £20 million for Barkley, which seems like quite the haul.
But with other big Premiership clubs going after Barkley (he's been on Sir Alex Ferguson's radar for a while) and Everton likely being reluctant to sell such a promising player, expect any exchange to involve some serious sterling.
For more, here's columnist Matt Cheetham on Ross Barkley's early-season performance at Goodison Park.

Chelsea: Like this team?