AL Cy Young 2011: Predicting Where All the Contenders Finish in Voting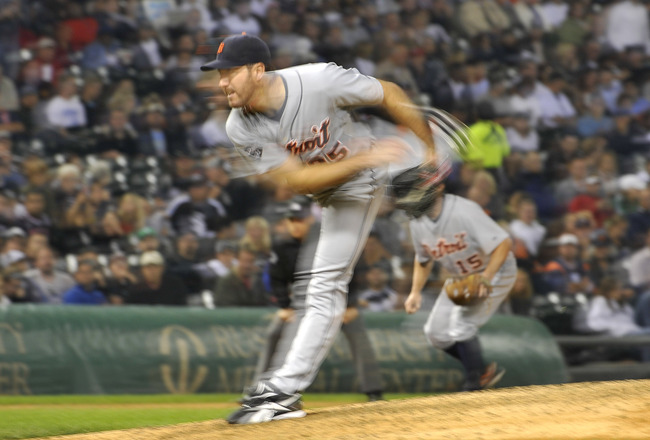 Brian Kersey/Getty Images
With the lack of close playoff races, baseball fans' attention has turned to the race for various personal awards. Every year brings its own complications, the most modern of which has been the argument between traditional measuring sticks (wins, ERA) and sabermetric analysis.
I would be hard-pressed to find a way for the guy on the next slide not to win it—even with a colossal collapse in the final start or two—but for argument's sake, we will take a look at a couple of other guys who have an argument or two to make as well.
At the end of the day, any award that is voted on will be debated. But this one looks as cut and dried as any in recent memory.
Justin Verlander, Detroit Tigers
Thearon W. Henderson/Getty Images
John Smoltz (2002) and Randy Johnson (1996) are the only pitchers since 1990 to win 24 games. Justin Verlander sits on 24 right now, and a win in one of his final two starts would give him the most in the last 20 years.
His 2.29 ERA is tops in the league. His five losses are least among pitchers with over 25 starts. He has pitched the most innings (244), struck out the most batters (244—20 more than the closest competitor) and has the lowest batting average against (.190). His 0.91 WHIP is the lowest in the league.
I could go on, but you get the picture. He's on a team that wouldn't be making the playoffs, let alone a title contender, without him. I think the argument is better for Verlander as AL MVP than anyone else as AL Cy Young.
First Runner-Up: Jered Weaver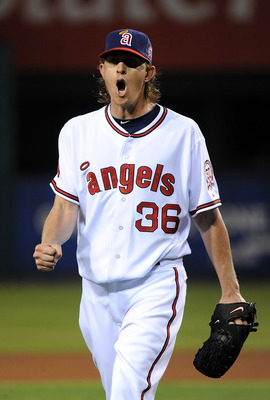 Lisa Blumenfeld/Getty Images
Jered Weaver's 18 wins are third in the AL. His 2.41 ERA is second. He is seventh at 190 strikeouts, with the fifth-most innings pitched. And he is third with a 1.02 WHIP. He has decidedly proven that last year's breakout was no fluke.
That being said, his team is still on the outside of the playoff picture, looking in. He has six less wins than Verlander and is behind in just about every relevant category.
Looking at the stat lines, Weaver might be the next best thing in the American League, but there doesn't seem to be any legitimate argument for Verlander not to win.
Second Runner-Up: C.C. Sabathia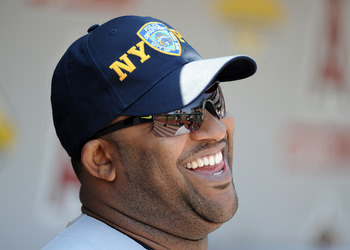 Harry How/Getty Images
Sabathia is second in the league with 19 wins. He has an ERA over three and a WHIP over 1.2, so his wins and his strikeouts (224—also second in the league) are his main case to be in the conversation.
Obviously, of those two categories he is second in, Verlander is first. Sabathia's wins also come partially thanks to a surplus of run support. Sabathia is a winner and he is definitely among baseball's best. But he is not even close to Verlander this season.
Honorable Mention: Josh Beckett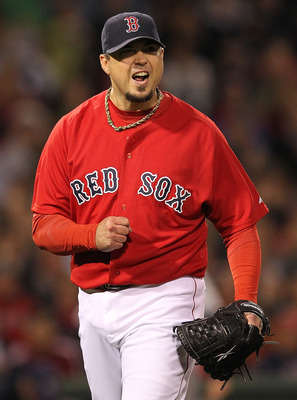 Jim Rogash/Getty Images
Josh Beckett was on pace to contend for the Cy Young until he was sidelined by an injury and missed a few starts.
Nonetheless, in 28 starts, Beckett has a 2.50 ERA, 1.00 WHIP (second in the league) and a .206 batting average against (also second). He is 13-5 over 179.2 innings. His last two starts may prove quite important, as the Red Sox are falling off and the Tampa Bay Rays are sneaking up behind them.
The Red Sox will need Beckett to be Cy Young-esque to win the Wild Card, but he won't have the innings, wins or categorical equivalent of Verlander.
Honorable Mention: James Shields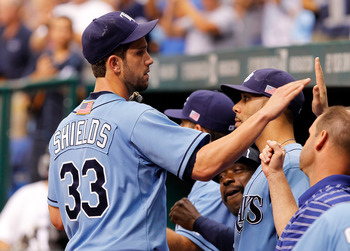 J. Meric/Getty Images
James Shields is fourth in the league with a 2.78 ERA. He has 214 strikeouts and 15 wins with a 1.04 WHIP. Shields has also thrown an astonishing 11 complete games—more than double the next closest total.
That being said, Justin Verlander has faced 25 more batters and pitched 11 more innings to go with a lower ERA, WHIP, BAA, 30 more strikeouts...yada, yada, yada. Try as we might, there just doesn't seem to be a statistical equivalent to Verlander this season.
It might be time we tip our caps to the other elite pitchers of 2011 and wish them luck next year.
Other honorable mentions: C.J. Wilson, Jose Valverde and Mariano Rivera.
Keep Reading

Detroit Tigers: Like this team?