Week 3 Fantasy Football Waiver Wire: 3 Injury Replacements Worth a Pickup
September 19, 2011
Rob Carr/Getty Images
We've only completed two weeks of the NFL regular season and already the injuries are starting to pile up. Many of those injuries have left fantasy owners scrambling to find players to replace the production they will be missing.
When dealing with injuries to star players, you can't expect to get equal production, but you can find guys that can give you a large percentage of what you were getting.
The following are three players replacing injured players that will give you good production. 
Thomas Jones, Kansas City Chiefs
Just when you think Thomas Jones is on his way out of this league, he keeps getting pulled back in.
With Jamaal Charles in place, you figured that Jones would see little playing time. With Charles injured now, though, Jones will be getting starter's carries once again.
Jones isn't nearly the big-play threat that Jamaal Charles is, but he will give you steady production on a week-to-week basis. Jones rushed for just under 900 yards last season, and two seasons ago, he rushed for over 1,400 yards.
Dexter McCluster is another player to watch here. At Jones' advanced age, the Chiefs will surely want to mix someone else in from time to time, and McCluster is that guy.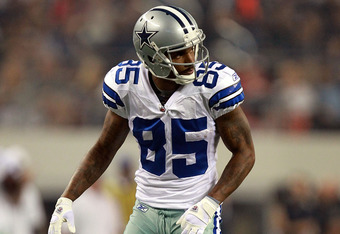 Ronald Martinez/Getty Images
Kevin Ogletree, Dallas Cowboys
There were nothing but goods things said about Ogletree coming out of Cowboys training camp, but he was just caught up in a numbers game.
Now, he will have a chance to prove himself with Miles Austin going down to a hamstring injury. 
Ogletree has been in Dallas for three seasons, so he has a comfort level there and he knows the offense. That should help him to have a seamless transition to a bigger role.
He's also off to a good start in 2011. He has four catches for 62 yards so far this season. Those total numbers are closer to what his per-game totals will be like until Austin comes back from his injury.
Sam Hurd, Chicago Bears
Hurd would be a nice insurance policy if you own Earl Bennett in a deeper league. Even though he played well in spurts with Dallas, Hurd never really got a chance to prove himself.
He will get that in Chicago with the injury to Bennett.
Devin Hester and Roy Williams are still in place in Chicago, but the Bears throw the ball enough that there will be plenty to go around.
Bennett's injury is somewhat mysterious still. It is being described as a chest injury. He left the game at one point, returned for a few plays and then left for the remainder of a game. The longer Bennett is out, the better an option Hurd becomes.