2011 NFL Season: 5 Things You Did Not See Coming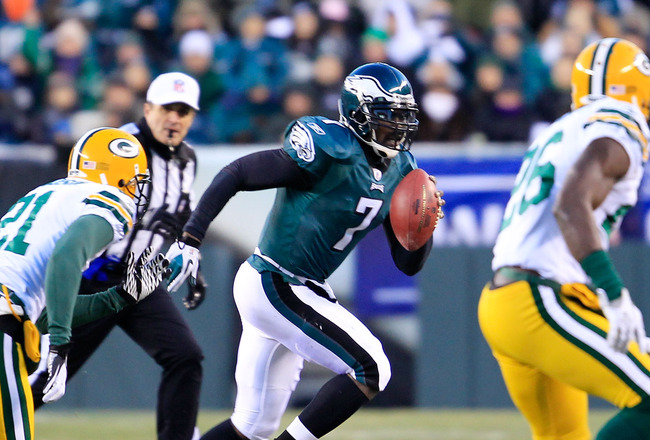 Chris Trotman/Getty Images
Every year, there's something that surprises all of us. Last year, it was more or less the emergence of Michael Vick when Kevin Kolb went down early in the year. As quoted by Andy Reid, "Michael Vick's playing out of his mind right now."

However, this is a new year, and a new season, and there are some surprising things that've happened in just two games.
Here are five things that you probably didn't envision coming into the 2011 season.
Buffalo Bills (2-0)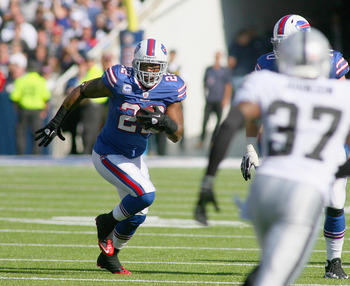 Rick Stewart/Getty Images
Who would've thought the Buffalo Bills would be 2-0 entering the 2011 season? Chan Gailey hasn't been a winning head coach since the Dallas Cowboys coaching carousel in the late 90s. But give him credit, this young Bills team's morale is sky-high because of Gailey's play-calling, bringing them back late in the fourth to secure the lead against the Raiders. The running backs (C.J. Spiller and Fred Jackson) are also playing out of their mind, a luxury any quarterback would love to have on their side.
Indianapolis Colts (0-2)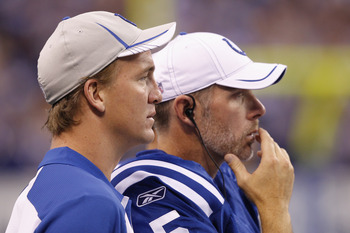 Joe Robbins/Getty Images
Wow. All I have to say is wow. The Indianapolis Colts are without their star quarterback Peyton Manning, and the team just isn't the same. I knew they wouldn't be "as good," but this is a team that's stayed relatively the same throughout the years, and played against the Saints in the Super Bowl two years ago. The Colts are playing uninspired football, and the troops simply aren't rallying behind Kerry Collins, whose age and decision making is leaking out onto the field. The Colts need to put together a decent record before Manning's return to have any shot at the postseason.
Detroit Lions (2-0)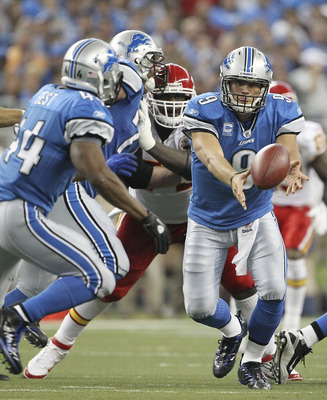 Leon Halip/Getty Images
Detroit is one of those sleeper teams that I knew would be on the playoff radar if Stafford could stay healthy. They have a franchise quarterback in Stafford, and one of the best, if not the best, receivers in Calvin Johnson (Megatron). On the other side of the ball, Suh's lethality is haunting offensive coordinators around the league. But, 48-3 against the Chiefs who were 10-6 last season? I know Jamaal Charles went out injured, but still, you can't help but be impressed with this young Lions team.
Tony Romo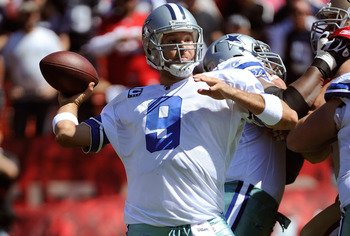 Thearon W. Henderson/Getty Images
As a Dallas native, I've been inclined to watch Cowboys games just because my friends watch them. I thought this was the year Tony Romo would prove all the critics wrong, since he's not switching girlfriends anymore, and had the offseason to prepare. I know there are a lot of Romo lovers, and he's been a statistically stable quarterback for the Boys. However, at this point in his career, he should be coming through in the clutch all the time, not just some of the time. So, which Romo can we expect? Week 1 Romo or Week 2 Romo?
Cam Newton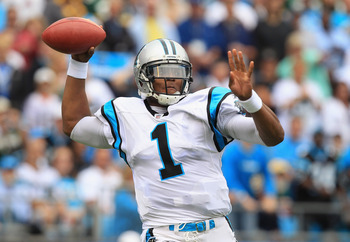 Streeter Lecka/Getty Images
Did anyone think Cam Newton would have this much success entering the 2011 season as a rookie? Come, on, truthfully. We knew he would be good, but not this good. Even with two losses, Newton's play has usurped any mention of the quarterback on the opposing team during game highlights. What's comical is his record today of 432 passing yards broke the record of another rookie's performance. It was from last Sunday. His name was Cam Newton.
Keep Reading

Detroit Lions: Like this team?