Manchester United: 5 Players They Might Be Going After in January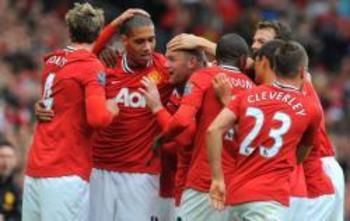 The Premier League has started with one team beginning the season in stunning and blazing fashion. This team has scored a stunning 18 goals in its four matches of the season, including the whopping 8-2 demolition against rivals Arsenal.
The team is of course, Manchester United, who've in my opinion been the best side so far in the Premier League and are deservedly on top of the league. Manchester United have had an excellent transfer window where they acquired some quality players, especially Ashley Young, who has been one of the best signings so far this season.
Despite their excellent start to the season and their excellent signings, the Red Devils still haven't solved their problem in the holding midfielder position, which they've had problems with ever since the injury and eventual departure of Owen Hargreaves. Many fans have never been convinced with Micheal Carrick and with Ferguson occasionally using Phil Jones, who's a central defender, as a holding midfielder. Bringing in a new CDM could be a target and goal in January.
Another target might be in the playmaker position, especially after the injury to Tom Cleverley. Cleverley put in some excellent performances, but unfortunately was on the end of a bad tackle from Kevin Davies and it could be a position Ferguson will reinforce, possibly with either a younger, rising talent or an experienced player.
For that, I compiled a list of five players that I think Man Utd could go for in January. Most of the players on the list play as a holding midfielder, which I believe is the position Man Utd are most likely looking to reinforce in January.
Lassana Diarra- Position: CDM- Nation: France- Height: 5'7"- Club: Real Madrid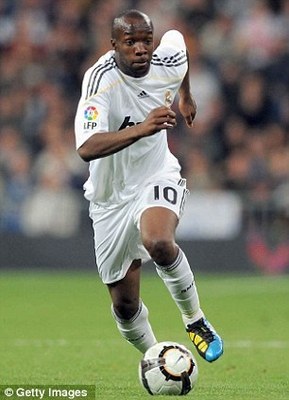 One of the best players in his position around, Lassana Diarra, has had a journeyman career which has taken him to some of the best clubs in Europe. Diarra formerly played for London rivals Chelsea and Arsenal, and was close to joining Tottenham during the summer. He's a versatile player, who's an excellent passer, tackler, has positional sense and is blessed with pace. He hasn't played as regularly as he deserves to under Mourinho at Real Madrid, and there is a chance that he might leave during the winter.
He has been linked numerously before to a move to Old Trafford and he would be a great signing for the Red Devils, and a definite upgrade over Micheal Carrick.
Reportedly valued around £11-14 million.
Daniele De Rossi- Position: CDM- Height: 6'1/2"- Nation: Italy- Club: Roma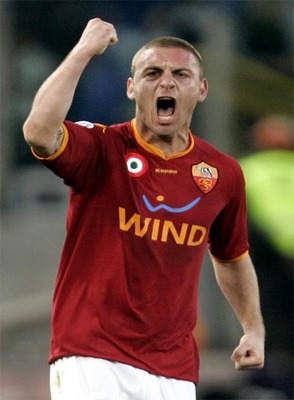 The Italian international and Roma favorite, Daniele De Rossi, is still considered one of the best holding midfielders in world football despite the regression in his performance the past few seasons. De Rossi has been having contract issues with the club and his contract ends this summer, so the club might be looking to cash in on him this winter if his contract issues don't get resolved.
De Rossi is a natural leader, tough, hard tackler, great passer and overall a great box-to-box midfielder. He'll be a fine addition to any top club and will be a great acquisition to the Red Devils. Another bonus is that he'll be available for the Champions League, so he'll be an excellent buy all around.
Reportedly valued at around £12-15 million due to his contract situation.
Leroy Fer- Height: 6'2"- Club: Feyenoord- Nation: Holland- Position: CDM
One of Holland's brightest and rising stars, Leroy Fer, was one of the few players that impressed with Feyenoord last season along with Luc Castagianos and Ryo Miyaichi. Fer is a player known for his physical approach and tough tackling. He has good movement and leadership skills, as he was both captain of Feyenoord and Holland's U-18 team and definitely has a bright future ahead of him.
Fer is still a raw talent, who still needs to work on his positional sense, but that will come with age. The reason I selected him is because of Ferguson's approach in the summer transfer window, when he mainly went for youth and rising stars like Phil Jones and David De Gea. Fer is quite a bargain at £6 million, and with Feyenoord having financial difficulties, Fer could be available in January.
Moussa Sissoko- Height: 6'3"- Nation: France- Club: Toulouse- Position: CDM
The versatile Toulouse star of Malian descent, Moussa Sissoko, has been a target of some of Europe's biggest clubs in the past few years. An excellent box-to-box player known for his pace, and tough tackling ability, is also excellent attack-wise as well. Sissoko has the power and ability to dominate a midfield and to star in a top European club.
Moussa Sissoko is a young player who has displayed massive potential and could be a target in January. His style and physical approach suits the Premier League and he would be a great signing for the Red Devils.
He's reportedly valued at around £12 million.
Mateo Kovacic- Nation: Croatia- Club: Dinamo Zagreb- Position: CAM- Age: 17
One of the most brightest stars to come out of Croatia in recent years, 17-year-old Mateo Kovacic has been under the watchful eye of Europe's best clubs for almost a year now and is highly regarded by many. Nicknamed the "Croatian Messi," Kovacic is an excellent prospect who's known for his excellent passing, vision, shooting ability, creativity and dribbling. He posseses a lot of flair and technique. Kovacic is also the youngest player ever to captain his club, Dinamo Zagreb, displaying his leadership and maturity.
There could be a chance that Kovacic will move this winter if a club offers good money for his services, then Dinamo Zagreb will have no problem of letting him go. He's a player to look out for in the future and during the winter transfer window.
The reason why I didn't put up his height is because there's a lot of confliction on various websites on how tall Kovacic is, and for that I decided not to add his height.
He's reportedly valued at around £10 million.
Conclusion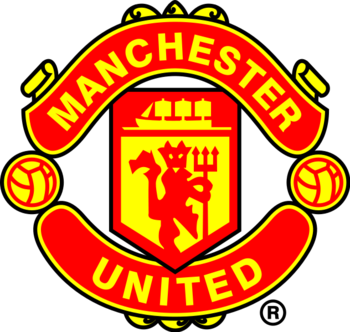 Despite the number of players linked with the Red Devils and my opinion that the team still needs a quality holding midfielder, it's very likely that Ferguson won't be signing a player in January especially if the team continues their excellent start to the season. This is just a list of suggestions, based on the number of times they've been linked with the club and their availability in January.
Here are other probable targets: Radoslav Petrovic (Partizan Belgrade), Yann M'Vila (Rennes), Mario Gotze (Borussia Dortmund), Milan Badelj (Dinamo Zagreb), Gojko Kacar (Hamburg), Beram Kayal (Maccabi Haifa), Gregory Van der Wiel (Ajax), Marvin Martin (Sochaux), Milos Krasic (Juventus) and Cristian Ledesma (Lazio).
Please share your opinions and thoughts, I would like to know what you think.
Cheers,
Omar
Twitter: @OAlmasri
Keep Reading

Manchester United: Like this team?