Miami Dolphins Avoid Blackout vs. Texans: How This Benefits Fans
September 16, 2011
Doug Benc/Getty Images
Many were worried that the Dolphins would see anywhere between three and five home games blacked out in South Florida this season.
However the Miami Dolphins and many of their official sponsors, most notably Anheuser-Busch, have ensured that their home game against the Texans won't be blacked out come Sunday afternoon.
The Dolphins and their sponsors, as well as WFOR CBS4, who as a CBS affiliate will broadcast the game, purchased most of the remaining 10,000 tickets that as of Thursday morning were still available.
Miami Dolphins CEO Mike Dee made this statement on the Dolphins website yesterday concerning the situation:
"Steve Ross cares deeply about our fans and feels strongly that televising this particular game is important to keep those fans who watch at home connected to our young and exciting team. We also recognize that these are difficult economic times and that a portion of our fan base may be unable to attend games given the challenging environment, which underscores the importance of keeping this game on television."
For Miami this is the 103rd consecutive non-blacked out home game. The last Dolphins home regular game to be blacked out was an October 18, 1998 game against the St. Louis Rams. (A playoff game against the Indianapolis Colts in December 2000 was blacked out since the tickets sold out a day late due to the holiday season.) 
Anheuser-Busch's ticket allotment will be distributed to fans age 21 and older through local charities and radio giveaways (Miami radio station 560 WQAM's show featuring Channing Crowder will be giving away up to 50 tickets tonight at Miami Prime Grill from 6pm-7pm.)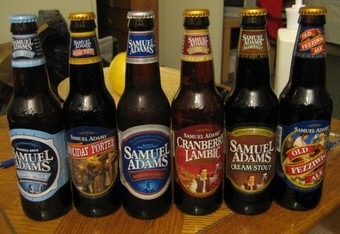 The Dolphins allotment of tickets will be distributed to current Dolphins Season Ticket holders, while some will still be sold through the Dolphins organization up until kickoff. Those who have seats in the 100 and 400 sections will receive two tickets, while Club Level seat owners will receive four tickets.
Owners of luxury seats will receive eight additional tickets.
So how exactly does this benefit Dolphins fans?
For starters, the game will be shown on television in South Florida as well as the areas listed in this map. Had the game not been sold out, it wouldn't have been televised in South Florida at all, including the West Palm Beach television market (where it will air on WPEC CBS12).
Also of note, had the game been blacked out in Miami, it would not have been available to viewers in South Florida on DirecTV's NFL Sunday Ticket package (because the fact that in some cases you're paying $66.99 per month in addition to your DirecTV bill is still not enough to allow you to get every game like they promise).
The other benefit is that now there's a gluttony of Dolphins—Texans tickets on the secondary market thanks to the Dolphins giving some tickets to current season ticket holders.
StubHub has tickets to this Sunday's game for sale for as little as $12 for upper bowl seats (face value these seats range from $50-100), and lower bowl seats for as low as $25 (face value is usually around $125). Click here to take a look at some of the available tickets. 
These bargain basement prices should be taken advantage of by Dolphins fans, especially if you've never seen an NFL game live. As I explained in my last article, Sunday's game, despite being only the second of the season, is a must win for Miami meaning it should be a great game win or lose.
On top of that, the experience of going to an NFL game at Sun Life Stadium is top notch.
Thomas Galicia is a Miami Dolphins Featured Columnist. Follow him on Twitter, and for more of his opinions on other subjects, visit www.thomasgalicia.com.