UFC Fight Night 25: What Can We Expect from Alan Belcher?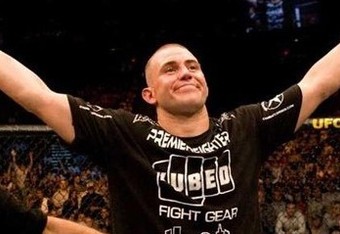 Alan Belcher returns

Just a little over a year ago, Alan "The Talent" Belcher was on the fast track towards the upper echelon of the middleweight class.
Belcher has long been regarded as an obvious talent, as his nickname would indicate, but didn't really have the momentum to propel him towards the top of the division.
The 27-year-old gained that momentum when he finished off perennial contender Wilson Gouveia in an eye-opening performance, taking out the heavy hitter with first-round strikes in December 2009.
Belcher followed up the "Fight of the Night" performance when he submitted former title challenger Patrick Cote in May of last year, netting the evening's "Submission of the Night" award with the second-round rear-naked choke.
Belcher caught the eye of the UFC brass and was set on a collision course with top-10 fighter Demain Maia, taking on his first ever headlining duties opposite of the Brazilian at UFC Fight Night 22 in September of last year.
However, "The Talent" was eventually forced off the card when he noticed a loss of vision in his right eye, eventually resulting in a slew of surgeries that put his career in jeopardy.
Belcher has since recovered and will be taking on submission specialist Jason MacDonald in his return to the Octagon this Saturday for UFC Fight Night 25, which will culminate a tulmutuous 16-month layoff.
Can Belcher return to contender status?
Belcher's biggest strength in the cage has been his creativity. Under the tutelage of Duke Roufus, the kickboxing great has helped hone Belcher's colorful striking—among other athletes such as Pat Barry, budding contender Erik Koch and former WEC champion Anthony Pettis, who has since become infamous for his off-the-cage kick against Ben Henderson.
While his seamless transitions from punches to kicks is something to behold, Belcher has developed an improving grappling pedigree, having recently earned the rank of brown belt in Brazilian Jiu-Jitsu.
Submission victories over the aforementioned Cote and former top-ranked middleweight Denis Kang have become evidence enough that Belcher has much more tools in the shed than people give him credit for.
No longer a one-trick pony, Belcher has turned into a well-rounded and equally diverse fighter and possible immediate threat to the 185-pound class.
Against a game opponent in MacDonald, we can expect "The Athlete" to press Belcher in a fight that is destined to end in a finish.
It's hard to predict if ring rust is ever always an issue for most combatants, but for sure Belcher will have tons of motivation heading into his return to the big stage, hoping to regain momentum with a big flashy finish, something that fans have become accustomed to with watching the Roufusport product compete.
The bout will be featured on the main card of the Spike televised broadcast, which will give Belcher extra incentive to put on a show, hoping to produce another bonus-worthy fight that will hopefully propel him back up the ranks and put a little extra money in his pocket for the missus and 20-month-old daughter.
This article is
What is the duplicate article?
Why is this article offensive?
Where is this article plagiarized from?
Why is this article poorly edited?