College Football Rankings: Top 5 Dark Horse National Title Contenders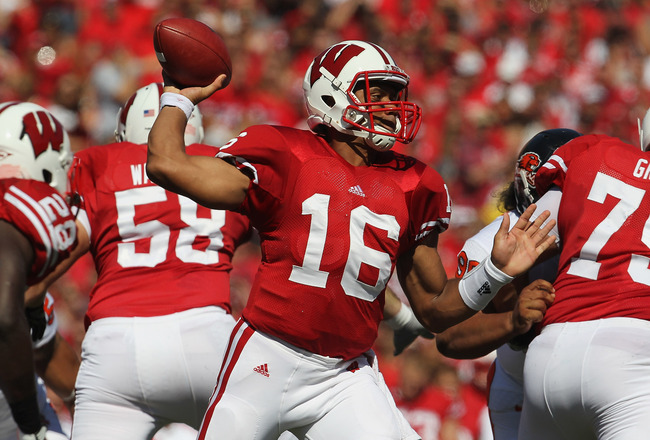 Jonathan Daniel/Getty Images
After only two weeks into the college football season, some teams are emerging as potential title contenders.
Of course there are the Alabama's, LSU's and Oklahoma's of the world, but there are some teams that could emerge from more of the back of the pack.
Here are five teams currently being overlooked as legitimate title contenders.
5. Virginia Tech Hokies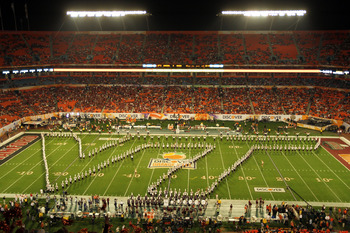 Mike Ehrmann/Getty Images
Virginia Tech is currently ranked 13th in the AP poll and should definitely be one of the teams mentioned when talking about potential BCS busters.
The Hokies do not have to play a team currently ranked in the top 25 all year. They could head into the ACC Championship game undefeated and then face their first ranked opponent of the year.
This might sound like a stretch, but their schedule may be the easiest of all the teams in the top fifteen.
4. Florida State Seminoles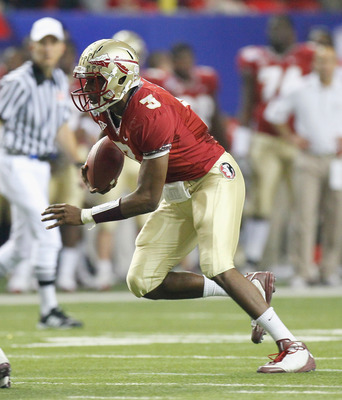 Kevin C. Cox/Getty Images
Florida State is on the cusp of being grouped with Alabama, LSU and Oklahoma as top National Title contenders. They have their toughest test of the year this Saturday as they face top-ranked Oklahoma.
This game has huge title implications and if Florida State can knock Oklahoma off their throne, they should have no problems with their remaining schedule.
Look for Florida State to make a huge statement this weekend.
3. South Carolina Gamecocks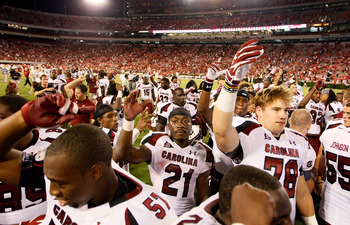 Kevin C. Cox/Getty Images
Marcus Lattimore and Alshon Jeffery will both be first-round draft picks whenever they decide to enter the draft.
Pair these two studs with the coaching by Steve Spurrier and South Carolina is should be considered one of the most feared teams in the country.
They already passed one test by coming into Athens and defeating the Georgia Bulldogs by making some timely plays, and with Arkansas as the toughest test remaining on their schedule, they may head into the SEC Championship undefeated.
2. Oklahoma State Cowboys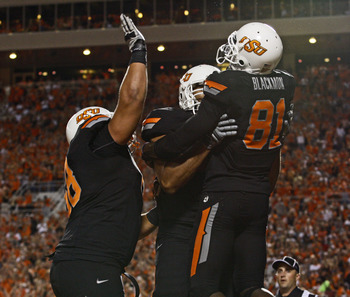 Brett Deering/Getty Images
Oklahoma State seems to have done the same thing the past couple of seasons: hover around the top 10-15 and never win the big game when it comes.
With the offensive firepower they have in Brandon Weeden, Justin Blackmon and Joseph Randle, this season could be when Oklahoma State finally makes it over the hump.
They will have their first chance to do this when they face Texas A&M in two weeks and then again in the last week of the season when they face Oklahoma.
1. Wisconsin Badgers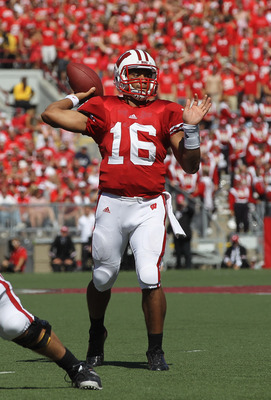 Jonathan Daniel/Getty Images
Russell Wilson has shown that he is more than capable to lead the Badgers to not only a Big 10 title, but also a national title.
Wisconsin has one of the best running games in the country between Wilson, Montee Ball and James White. This trio has rushed for 357 yards in the first two games of the season.
Look for Wisconsin to run the table in the relatively weak Big 10.
Keep Reading