If Barack Obama's Cabinet Were Full of Athletes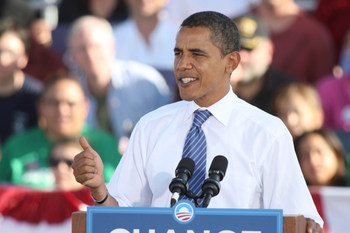 Over the coming weeks, President-Elect Obama has been putting together his team of rivals to lead our nation. But what if he were to undertake this critical process with a slight caveat:
Only professional athletes are eligible to hold office.
Who would he pick?
Which men would govern our nation?
This lists sets forth the most obvious and qualified candidates for each of our nation's Executive offices...
Secretary of Education Mike Singletary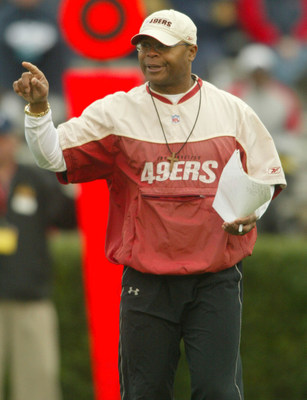 American children lack discipline.
Mike Singletary is gonna teach them a lesson they'll never forget.
Kids are dropping out of school in record numbers. Singletary is dropping his pants with record frequency.
You gonna argue with this pick?
Do you want to TRY arguing with this pick?
Mike will tackle you to the ground and cram this pick down your throat until he makes a man out of you.
Feel the pain. Like it.
Secretary of State Lance Armstrong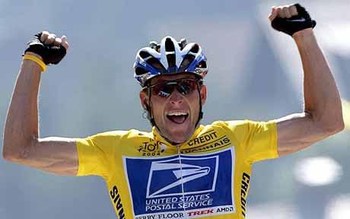 This one is all about pissing off the French.
In previous administrations, the primary goal of the State Department has been to fluster and annoy those insufferable French.
From pushing the French out of NATO, to one-upping them on the Security Council by invading Iraq, to dubbing the term "Freedom Fries," we have a long pedigree to match.
Lance Armstrong will put the French in their place, thereby ensuring four more years of national stability.
Secretary of Health and Human Services Ki-Jana Carter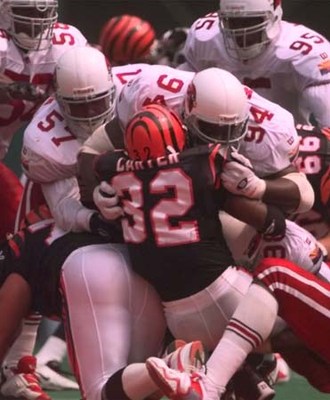 America's hospitals need improvement, and nobody understands that more than the perpetually injured Ki-Jana Carter.
We need someone who can look at the long list of our country's medical facilities and have immediate insight into each one's flaws.
Ki-Jana Carter provides that level of close understanding, and fixing our country's health system will be his #1 priority.
Secretary of Transportation Ben Roethlisberger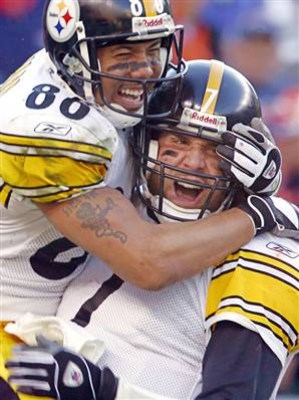 Wouldn't our country run a little smoother if everyone just cruised around on their bikes like an Easy Rider?
Big Ben don't need nobody to tell him what he can or cannot ride, or whether he should wear a helmet like a sissy. and that's precisely the type of man we want running Transportation.
Think about how much simpler our traffic laws will be if nobody has to worry about permits and other red tape nonsense.
Attorney General Steve Young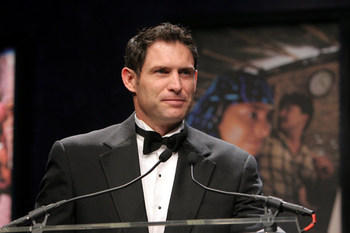 Could there be a more obvious choice?
Most athletes don't think about their future careers while still playing the game. That's especially true when the athlete is a clear Hall of Famer several years before they retire.
But Steve Young went to Law School while still wearing #8.
Armed with a JD from Brigham Young, few can top the Niners great. And being a clean-cut man of faith means that he has no skeletons in his closet.
Drug Enforcement Czar Ricky Williams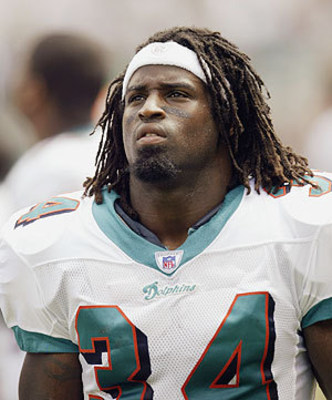 Let's face it, our country has better things to do than worry about this War on Drugs thing.
Ricky Williams will begin the process of closing this department altogether. Some days he'll work. Some days he won't.
He might take a year off now and then as other people deal with his duties.
Plus he lives in Miami, so he can keep an eye on Scarface.
Secretary of Defense Allen Iverson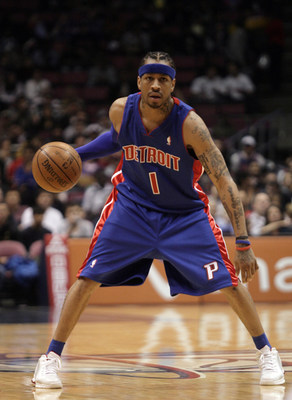 He lives in Detroit, which means that he is skilled in the art of armed warfare.
Not only that, but he is used to pushing people around despite a reasonably small stature. Imagine what he could do with the biggest and most baddddassssss military that the world has ever seen.
Plus, our military is carefully researching drones and other unmanned weapons, meaning that they understand the intricacies of dealing with A.I.
Secretary of the Treasury Sandy Koufax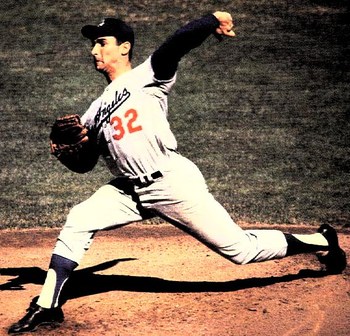 There are three great reasons to pick Sandy Koufax.
He understands risk vs. reward, as evident by his decision to retire early in favor of avoiding lifelong injuries.
Koufax was involved in one of the finest business decisions in baseball history, moving the Dodgers from Brooklyn to Los Angeles.
He's also quite tall.
Those are all the reasons that come to mind.
Secretary of the Interior Shaun White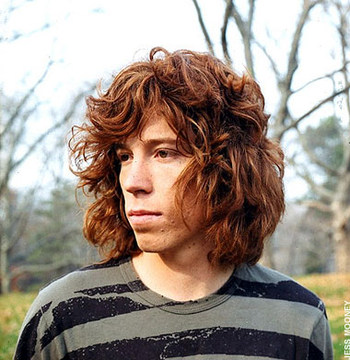 (Enter Marijuana Joke #1 Here)
(Enter Marijuana Joke #2 Here)
(Enter Marijuana Joke #3 Here)
Secretary of Energy Oil Can Boyd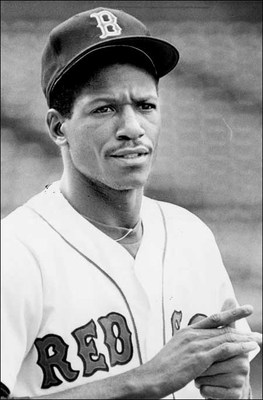 He is the perfect pick, because the Red Sox of the eighties were a disappointing, go-nowhere bunch of do-nothings, just like this department.
They did not push the needle, innovate, or actually complete the task at hand.
This makes Oil Can Boyd a logical person to head our Secretary of Energy.
Keep Reading