College Football Top 25 Rankings: Cheerleader Pics Edition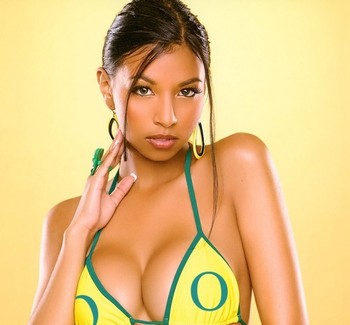 This is how college football should be every week.
From the early-morning near shocker between Ohio State and Toledo to the late-night dramatics at the Big House between Michigan and Notre Dame, Week 2 of the college football season was miles ahead of Week 1's excitement.
We did not have a top-10 matchup like we did in LSU and Oregon but it is fine by us because we are already looking toward next weekend's matchup between Oklahoma and Florida State.
Here are my NCAA football top 25, enjoy!
25. Mississippi State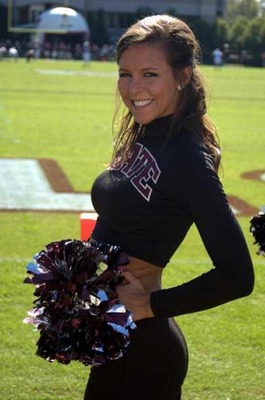 Following a thumping of Memphis, Mississippi State had to head on over to Auburn to take on the defending champs on their turf.
After a Week 1 game that can only be described as ugly for Auburn, Mississippi State must have thought this would be a cake walk. They came, they saw, they went home with a loss.
It does not get any easier for them as they head back home to take on LSU on Thursday night.
24. Michigan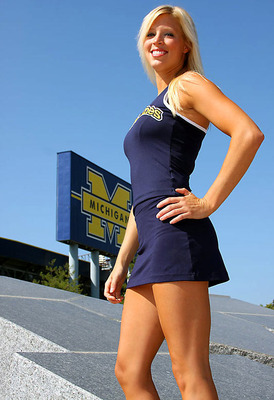 Did you expect anything less?
For the first time in school history, Michigan played a football game in Ann Arbor at night. With the lights on full blast and a NCAA record-breaking crowd in attendance, the Wolverines and Fighting Irish put on a show.
With 1:12 minutes left in the game, Michigan scored a touchdown to take the lead for the first time in the game at 28-24. But Tommy Rees answered that score with a 29-yard touchdown pass to Theo Riddick with only 30 seconds left in the game.
What happened next could only be described as awesome. Denard Robinson took the football and led his team 80 yards in 28 seconds to throw the eventual winning touchdown to Roy Roundtree.
23. Texas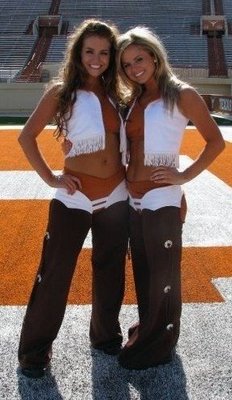 How quick do things change? Just ask the Texas Longhorns.
They are only two years removed from a BCS National Championship game appearance and are fighting their way back into the Top 25 polls for the first time since midseason of last year.
After finishing 2010 with a 5-7 record, the Longhorns have begun the 2011 season on a solid two-game winning streak.
All they need to do is just keep winning and they will find themselves back on top.
22. South Florida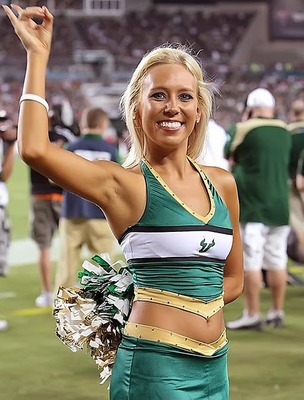 It is hard not to like these guys.
South Florida walked into South Bend and took out the Notre Dame Fighting Irish in front of a hostile home crowd in the midst of a lighting storm that paused the game twice.
Well, they destroyed Ball State this past weekend to prove a point: they are legit.
Lucky for them, they do not play West Virginia until the end of the year. They could very well go undefeated until that week.
21. Arizona State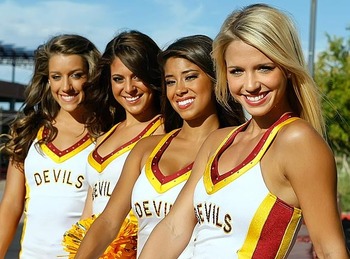 Welcome back to the Top 25, Arizona State. If we could vote on who has the hottest fan base, Arizona State would be the overall No. 1 choice but this is about football so just hold onto that idea for now.
After a crazy win over the Tigers of Missouri, Arizona State becomes the third team from the Pac-12 to hit the Top 25. I am not sure if you count USC since most of the country does not either.
Note: Arizona State no longer fields a cheerleading team but that will not stop me from including former photos of the sexy team.
20. Auburn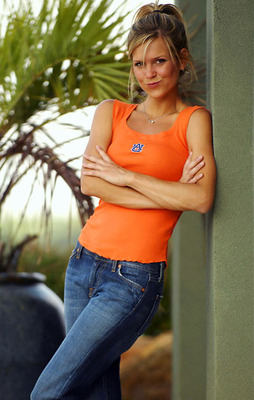 Early on Sunday morning, Auburn made a stand. They stopped Chris Relf at the 4-yard line with the score at 41-34 to win the game.
They have know won 17 straight football games, the longest streak in the NCAA.
Could they continue to win? Will they repeat what they did last season and start at the bottom of the rankings but work their way up the charts?
If they keep fighting, there is no reason to doubt them yet. I think DJ Khaled said it best, "All I do is win, win, win."
19. Baylor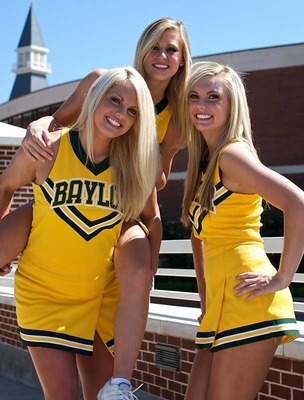 Baylor defeated TCU, 50-48, in Week 1. They were off this past weekend but climbed in both the AP and the coaches polls. They even moved up in my poll.
But why? They won one game against a overrated TCU team and have yet to face anyone else. Well, it has a lot more to do with Robert Griffin III.
He is good and he proved it in Week 1. If Robert Griffin continues to play at the level I think he can, how can Baylor lose this year? Baylor's defense will be the difference maker in 2011; mark my words.
18. West Virginia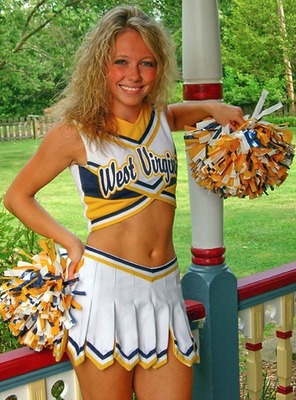 At halftime of this past weekend's game against Norfolk State, the panic began in Morgantown, West Virginia. The boo birds even made a first-half appearance in the game as the Spartans of Norfolk State took a 12-10 lead into the break.
But then the second half happened and it was nothing like the first half. The Mountaineers rolled off 45 unanswered points in the second half to make up for an ugly first 30 minutes.
They have two weeks to shape up before facing the LSU Tigers at home.
17. Ohio State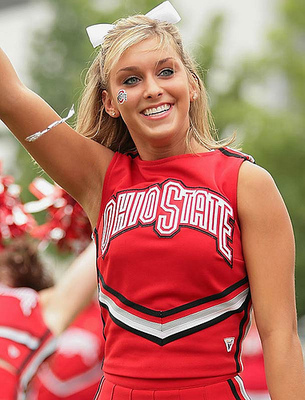 THE Ohio State looked like the team we thought they would be in 2011 with half the team suspended and a new head coach.
They faced Toledo at home and almost broke their unbeaten streak against teams from the state of Ohio. It was too close for comfort but a win is still a win in my eyes, so they do not lose too much ground in the polls.
The month of October is as ugly as it gets for the Buckeyes so they better get the ship righted sooner rather than later.
16. Florida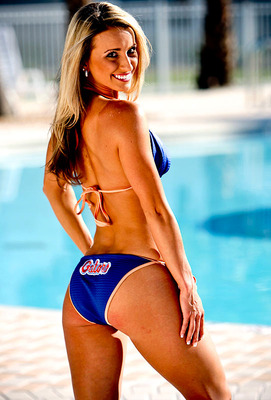 Florida has started 2-0 every season since 2004 so it is nothing new to them to be in this spot. They begin SEC play next week against Tennessee and Kentucky. But then it gets really hard.
Over the course of three weeks, Florida will face Alabama, travel to LSU, and Auburn. The only time they will get a break is following the games on the plane rides home. Other than that, it will be tougher than ice on fire.
15. Michigan State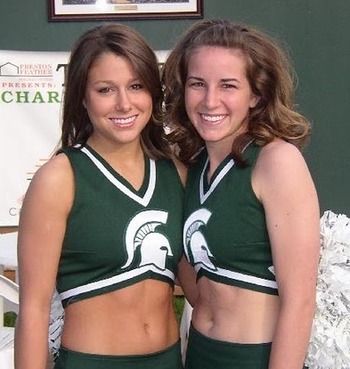 It is not pretty, it is not nice but it is Michigan State football.
Where do these guys come from every season? They usually start at the middle of the pack and quietly work their way into the Top 10. With a win against Notre Dame next week, the Spartans could find themselves sneaking that much closer into the Top 10 just in time for a matchup against Wisconsin in three weeks.
There is a lot of football to be played but the Spartans have a lot of talent and all of their tough games over the next few weeks. If they get through them, it will be smooth sailing in 2011.
14. Oregon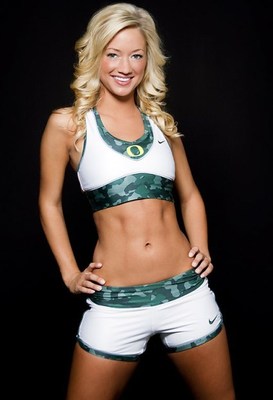 There was a time last season when Nevada was a good team. That was in 2010.
Oregon put up 69 points and a 603 yards of total offense. I am not a mathematician but that is a whole lot of both. They did give up 20 points on defense but whenever you cross the 50-point mark, it is usually a moot point.
After Week 1's loss to LSU, Oregon looked sluggish with four turnovers. This past weekend they had none.
13. Virginia Tech
The ACC is having a bad start to the 2011 season. They are dealing with the fiasco in South Beach and North Carolina too. It has been a bad start to the season except for one team: Virginia Tech.
No matter what happens in the ACC, it is always safe to say the Hokies are going to be around the top of the list. They continue to win and for the first time in several years, they start 2-0 after a victory over a strong East Carolina team.
12. Arkansas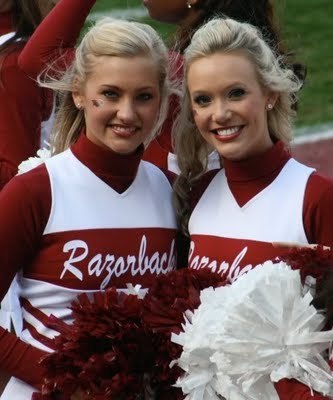 In 2011, Arkansas has outscored their opponents, 103-10. Everyone was worried about Ryan Mallett leaving the Razorbacks but they look like they will be all right.
Yes, they played two terrible teams but they could have still played like Ohio State and win by a fingernail. They have over 1,000 offensive yards too.
This is not the same Razorback team as we saw in 2010 but they will be close. They took a step back in the offseason and then plunged forward to begin this year. Put them on the sleeper team of the SEC.
11. South Carolina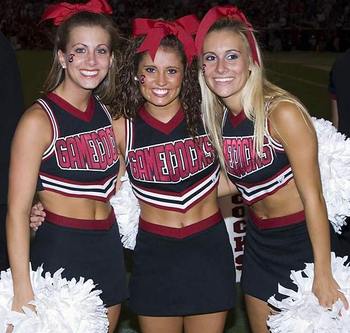 Just over a week ago, we were sitting in front the television watching East Carolina pound on the Gamecocks in the first half of their Week 1 loss.
This weekend we watched the South Carolina Gamecocks crawl and scratch their way to another hard-earned victory against the Georgia Bulldogs in Athens. Their highly touted defense gave up 436 yards of offense but outlasted the Bulldogs, 45-42.
Who needs a defense when you score more points than your opponents, right?
10. Nebraska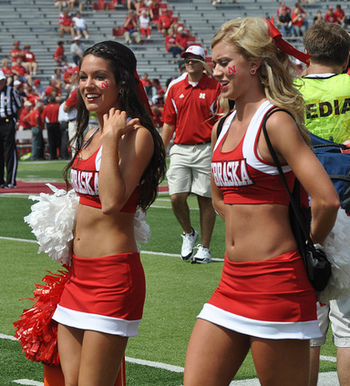 Two games down, 10 to go.
That is how the Nebraska Cornhuskers look this 2011 season. They are taking it one week at a time thanks to good quarterback play from Taylor Martinez. In just two games he already has 301 yards rushing with five touchdowns.
Why pass the football when no one can stop you on the ground?
9. Texas A&M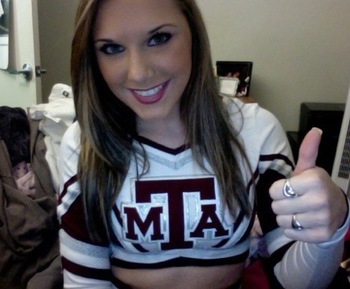 Texas A&M received big news this week when they announced that the SEC would be accepting them into the conference as long as the rest of the Big 12 allows it.
They might have been off this week but they were still all over the media once again, thanks to the SEC talk.
If they eventually make it into the SEC, we will be able to move onto talking about just how good they are this year instead of where they will end up.
8. Oklahoma State
Oklahoma State has Justin Blackmon and that is just not fair. In two games he already has 20 receptions, 272 yards receiving and two scores. Not only that but he has 15 straight games of 100 yards catching.
It is going to be hard to bet against this team in 2011. They are as legit as it gets and could be the team that knocks off the Sooners, but you did not hear that from me.
7. Wisconsin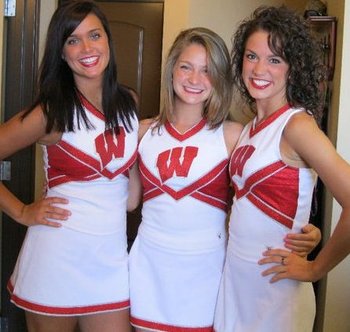 Oregon State needs a hug. They drop their game in Week 1 to Sacramento State, a FCS (formerly Division 1-AA) school, in overtime. Then they get to head to Madison to take on the highly ranked Wisconsin Badgers.
I was more impressed with the Badgers defense holding the Beavers to zero points even after giving up 284 yards of offense. It was not a pretty game but it was a solid showing for Wisconsin as they prepare for Northern Illinois at Soldier Field next weekend.
6. Boise State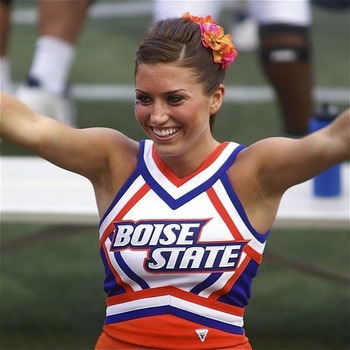 What do the Boise State Broncos have to do to earn some respect?
Well, for starters, they should schedule some games that matter. Sure, they defeated the Georgia Bulldogs in Week 1 very handily. But as we see know, Georgia might have been a tad overrated to begin the 2011 season.
Either way, as long as the Broncos continue to win, they will remain a top six team. Will they work their way into the top spot? That depends on the rest of the top dawgs.
5. Stanford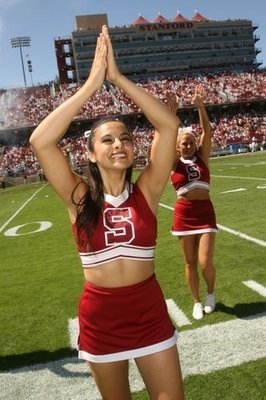 Stanford has not lost to Duke since 1971. Of course, they have only played them twice before this past weekend.
In the third matchup in the series, Duke kept it close for 30 minutes. They went into the half trailing 17-7 and started the second half driving the length of the field before turning the ball over on downs at the Stanford 16-yard line.
After that point, it was all Stanford as they rolled off four straight second-half touchdowns to roll over the Blue Devils, 44-14.
4. Florida State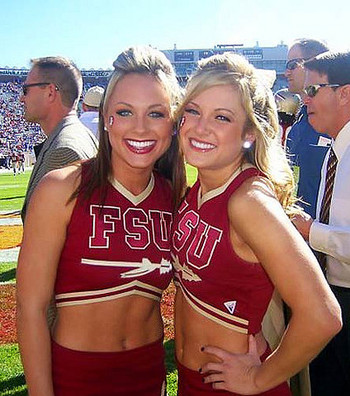 Charleston Southern is a name the Florida State Seminoles will not forget anytime soon. They put up 62 points against the Buccaneers to go with their amazing 647 yards of offense.
The Seminole defense made a stand themselves, holding Charleston Southern to 84 total yards.
All of that is a practice for the upcoming game against the Sooners of Oklahoma. I promise you they will not put up that many yards or points against that defense. That is a fact!
3. Alabama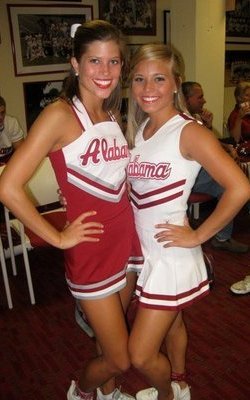 Alabama has now made it two consecutive seasons of beating up on the Nittany Lions of Penn State.
Penn State scored first with a field goal in the first quarter but that was the last time they saw the end zone until late in the fourth quarter. They only managed to gain 251 total offensive yards and 11 points thanks to a very tight Alabama defense.
It was a game Nick Saban had to win if he wants to get back into the BCS National Championship game again. It does not get any easier when they begin SEC play in two weeks.
2. LSU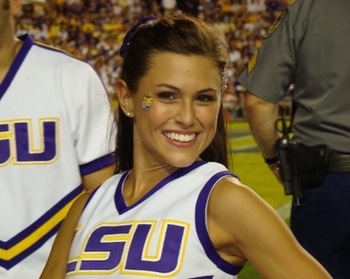 LSU came into this weekend with plenty of confidence after last week's beatdown of the Oregon Ducks.
They faced a Northwestern State team that has never scored a single point against the Tigers of LSU in their history. LSU had a 417-0 scoring record against the Demons before a field goal in the second quarter finally ended the drought.
But that was about it for the Demons. LSU went on to score five rushing touchdowns en route to a 49-3 win over the in-state team.
1. Oklahoma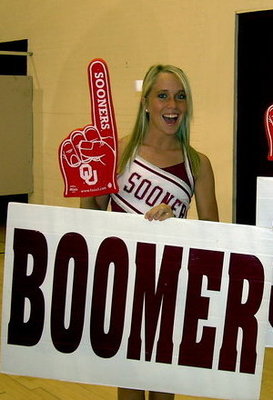 The Oklahoma Sooners had a bye week this week but that did not stop them from earning more one more first-place vote in the USA Today poll; they now have 44 votes.
A week off was good for them. It gives them an extra week to prepare for the matchup against Florida State next weekend. That is going to be the game of the year for one team.
Keep Reading