US Open Tennis 2011: 5 Reasons Donald Young Could Win a Major Next Year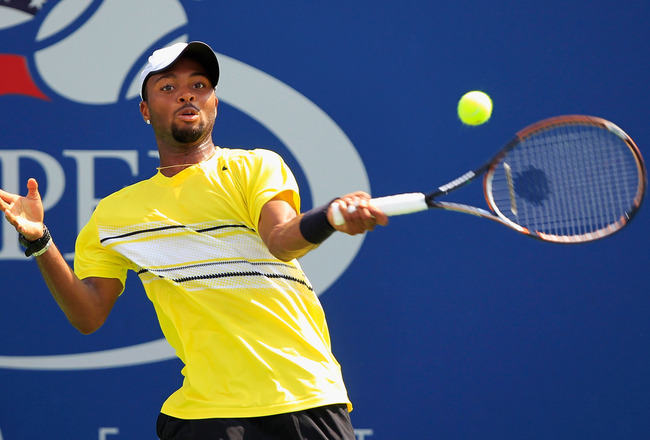 Chris Trotman/Getty Images
A fresh new American made a name for himself at the 2011 US Open. After capturing the hearts of the patriotic New York faithful by advancing to the fourth round, Donald Young has given new hope to American tennis fans wanting one of their own to win a Grand Slam event.
There are several factors that have to go right for Young to be successful on the ATP tour and allow him to win, or even qualify for, another Grand Slam event—but if his young career on the Challenger Tour is any indication, big-time success isn't too far down the road for Young.
Youth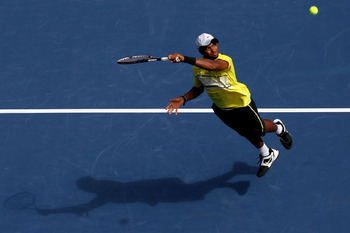 Matthew Stockman/Getty Images
Young is one of the few ranked youthful players on the ATP tour today. At just 22 years of age, he still has much he can improve on but also has the benefit of a lot of time to hone his skills.
His young body allows him to recover more quickly than some of the veterans in the sport and helps him to be more agile on the court of play. His talent through youth has shown when he won the Australian Junior Open title in 2005.
Youth is a rare entity in men's tennis today, and Young is one of the few youths who has potential to win a Grand Slam very soon.
Big Match Experience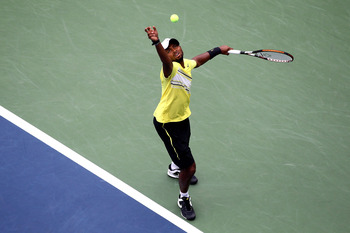 Matthew Stockman/Getty Images
To go along with his experience in winning the Australian Junior Open, Young has big time match experience in doubles. His doubles resume includes a US Open Junior Doubles title as well. For someone as young as Donald, he has had big-match experience, though not at the ATP tour level.
Regardless, his previous experiences in high pressure situations should help him in transitioning into the pressure that a Grand Slam places on any player and give him some mental strength in tough situations.
Strong Challenger Tour Record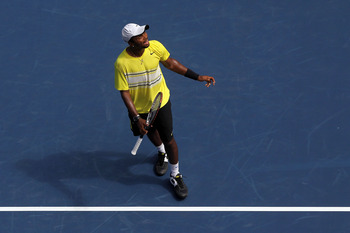 Matthew Stockman/Getty Images
Donald Young has had tremendous success on the Challenger Tour. In 2007, Young became the youngest player to ever finish in the top 100 players in the world at the tender age of 18. In 2007, he put together a solid record of 34-14 and has five career Challenger titles overall.
The record of a Challenger Tour player tends to translate well into their ATP career, if it was a winning record like Young's. The experience gained from Challenger should greatly aid him in his quest to win a Grand Slam tour event.
Qualified for 3-of-4 Grand Slam Tournaments in 2011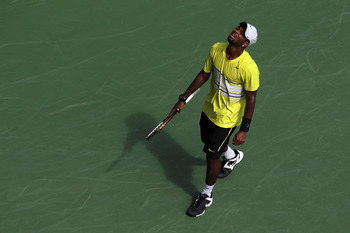 Matthew Stockman/Getty Images
For the first time in his young career, Donald Young qualified for every major but the French Open in 2011. With the exception of advancing to the round of 16 at the US Open, however, he did not make it past the first round in both the Australian Open and Wimbledon.
Just because he wasn't successful in any of the Grand Slams this year doesn't mean he won't be next year. In fact, because of the grind it took him just to qualify for the majors, should benefit him in the long run and better prepare him for what to accept come that first match of the tournament. Young should be ready going into the next Grand Slam event he participates in.
Used To Playing Top Ranked Players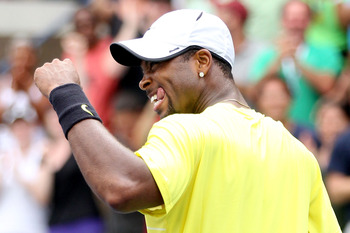 Matthew Stockman/Getty Images
Donald Young has begun playing against the world's best players in 2011. He defeated world No. 14 Stanislas Wawrinka in the US Open this year and eventually lost to fourth-ranked player Andy Murray in the fourth round of the tournament.
He has also played such stars in the past such as Gilles Simon and Lleyton Hewitt. Although Young hasn't had much luck against these formidable opponents, he will learn from his mistakes against them, and try to raise his game up to the same level as theirs. It is a big learning curve on the ATP tour, and Young is going through the ringer.
Young will only get better over time, and everything he has experienced in such a short career will greatly influence his play in 2012 and give him a good chance at going far at a major, and perhaps, even winning one.
Keep Reading