Top 25 CFB Rankings: Ridiculously Hot Fan Edition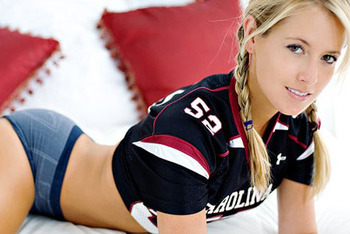 Can it get any better than this?
If week one of the 2011 NCAA college football season was a taste of what is to come, than grab me some butter and a knife because I love it.
It was your typical weekend in college football with the higher ranked teams winning, aside from the one, and blowouts aplenty. One team won and still dropped out my rankings, Cam Newton knows who I speak of.
Don't forget about the upsets and shockers we did not expect. Or the catches, runs, hits, and picks that made us jump out our seats and go nuts.
Yes sir, this is the first edition of the Top 25 college football rankings: fan edition. Enjoy!
By the way, here is the Coaches Poll and the AP Top 25. (What do they know?)
25. Notre Dame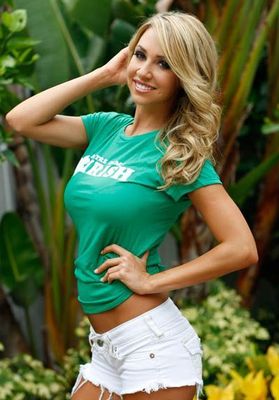 Every season, Notre Dame begins in the top 25 polls. Why? Not too sure. Since 2007, Notre Dame has put up an incredible 24-27 record, including Saturday's loss. That is mediocrity at its best.
They put up 508 yards of offense against the Bulls of South Florida but could only manage 20 points. When was the last time a team lost a home game after putting up that many yards?
I have heard people argue that Notre Dame loss this game with too many turnovers but the credit belongs to the South Florida defense for forcing those turnovers.
Maybe next season we will rank Notre Dame where they belong, outside the top 25.
24. Baylor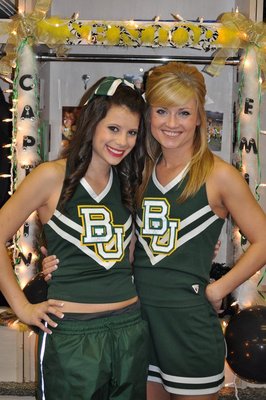 Robert Griffin III is not a new face in South Florida. He has been around long enough to understand how to compete in big games. He showed up against TCU tossing five touchdowns and leading his team to a great opening weekend victory.
Following the celebration of the upset of TCU, head coach Art Briles said, "This is a good win for us against a quality opponent. But we got nine TCUs coming up."
They still have to play Texas, Oklahoma, @Oklahoma State, @Texas A&M and Missouri. So celebrate until you board the plane for home because it is time to prepare for the next week already.
23. USC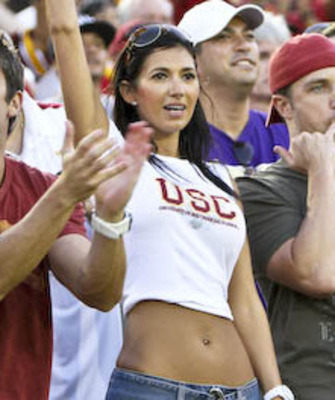 Robert Woods, USC's Sophomore wide receiver, played the best game of his collegiate career on Saturday. He caught more footballs than any USC receiver in one game with 17 receptions. He also caught the only three touchdowns of the game for the Trojans and thank goodness he did.
Minnesota did everything they could defensively to slow down the offense of USC but it was their offense that could not finish the job in the end thanks to a very tight USC defense.
For lack of an impressive home opener, I felt compelled to rank USC higher but with they still won the game and did it by hanging on in the end.
22. Missouri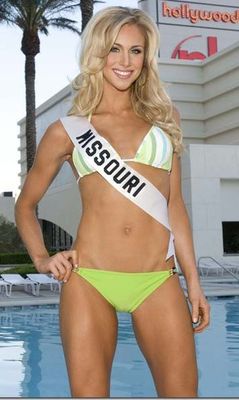 In Missouri quarterback James Franklin's first start following the Blaine Gabbert/Chase Daniel era, an impressive victory was not needed. As long as he got the win, it was a start in the right direction.
Franklin thought otherwise.
"Umm, I probably failed this test today," he said, "I'd say, eh, around a D, maybe."
21. Georgia
In front of a crowd of 73,614, most of which were Bulldog fans, Georgia got handed their first loss of the 2011 season.
The game started off promising when a Brandon Boykin reverse went for 80 yards for the score to put Georgia up 7-0. But that is where it stopped. They could not score again until late in the third quarter when the Boise State Broncos were already up three scores.
If the Bulldogs can not pick up the pieces after this mess, it will be a fast exit for Mark Richt.
20. TCU
Texas Christian Univeristy has become a BCS buster candidate every season, especially over the past two years.
However, they failed to show up Saturday night against Baylor and ended up losing after giving up 50 points and over 500 yards of total offense.
It was the first time since 2005 that TCU defense allowed 50 points in one game. If this is a sign of the season ahead, I would not book my trip to Boise just yet.
19. West Virginia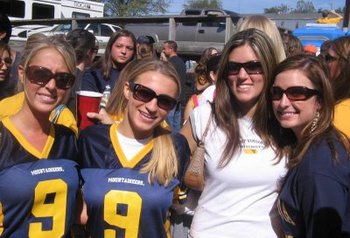 What a wild and crazy rain filled weekend for college football.
First, the Michigan game gets cancelled due to rain, first time in school history.
Then, the Notre Dame game gets postponed twice, they had to evacuate the stadium twice too.
Finally, it was book ended with another cancellation, this time it was the West Virginia game.
How many games have been cancelled due to rain, let alone in the same season?
18. Florida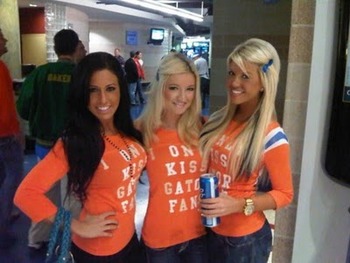 Will Muschamp made his way around the NCAA before finding his home as a head coach for the Florida Gators.
He was the defensive coordinator for LSU, Auburn, Texas, and even in the NFL for the Miami Dolphins but he has finally gained a spot in the king's chair.
Sure, the Gators were playing a team not known for their National prowess, Florida Atlantic, but as a first time head coach, that was a huge win.
17. Mississippi State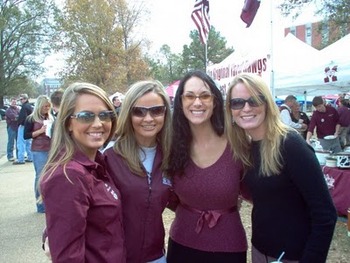 Vick Ballard reminded us of just how good Mississippi State is going to be this season. He rushed for 166 yards and three touchdowns in a one sided scoring fest against Memphis this past weekend.
Did I mention he only had ten carries? His average was enough to make a grown man cry. It would be nice to watch him run like that against a real team but that chance will come soon enough, they face Auburn and LSU over the next two weeks.
16. Ohio State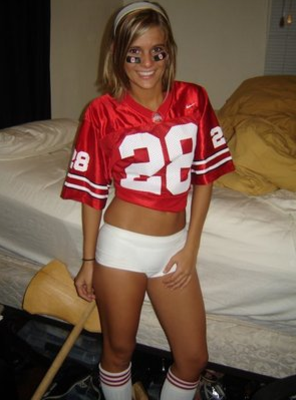 The Ohio State University might not be as bad off as you think.
They began the 2011 season with a new head coach, Luke Fickell, a new starting quarterback with no previous starts, Joe Bauserman, and eight players suspended for violating NCAA rules.
Yet, they still came out and played motivated football beating up on Akron 42-0.
We will know for sure if they are the real deal in a few weeks when they take on Michigan State, Nebraska, and Wisconsin in a four week span.
15. Michigan State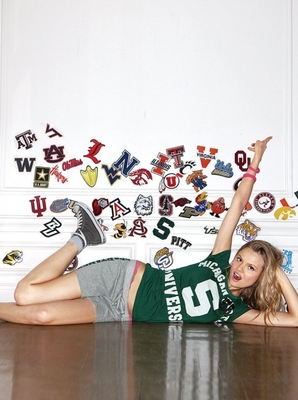 Impressive? Not at all.
Michigan State defeated a NCAA Division 1, formerly Division 1-AA, at home in a not so impressive fashion.
The Spartans never trailed in the game but they were never fully convinced that they had this one in the bag. It was 14-6 in favor of Michigan State midway through the third quarter before Kirk Cousins touchdown pass put them up 21-6.
A win is a win, right?
14. Arkansas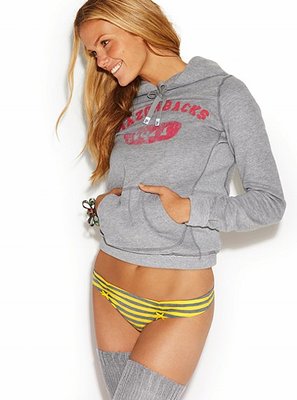 It was the Joe Adams show on Saturday night in Fayetteville, Arkansas.
He was the blur that you might have seen across your screen as he returned two punts for touchdowns including one that can only be described as insane.
With playmakers like Adams, Arkansas fans will end up forgetting the name Ryan Mallett.
13. Virginia Tech
For the first time since 2007, Virginia Tech took home a season opening win. They struggled over the past few years trying to win early in the season. They usually hit their winning streak later in the season.
However, you can not win them all if you do not win the first one.
12. South Carolina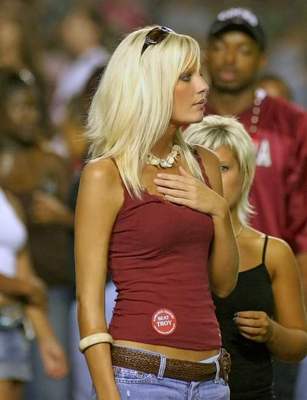 Erase a third quarter span of about five minutes where the South Carolina Gamecocks scored 21 unanswered points and you are left wondering what went wrong.
Luckily for Steve Spurrier, no one can go back and erase something that already happened unless, of course, you are the other USC (Southern Cal),
11. Nebraska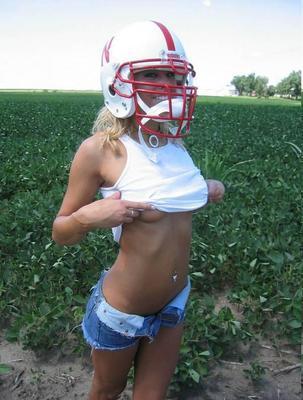 Chattanooga is located in Tennessee and plays in Division 1 FCS, which use to be called 1-AA. Their mascot is the moccasins or mocs.
Why tell you about them? Because Nebraska wiped them off the map on Saturday. I thought it would be nice to give everyone a history lesson before they are completely forgotten about.
10. Wisconsin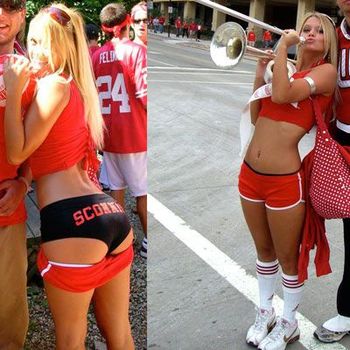 Special News Alert: Wisconsin can score points. Lots of them.
The Badgers put up 51 points this past weekend to take out the UNLV Rebels for the fourth straight time.
Behind the arm of Russell Wilson and the legs of Montee Ball and James White, Wisconsin finished the game with 499 yards of offense and seven touchdowns thanks to those three men.
Next week they face Oregon State, a team fresh off a loss to Sacramento State? We might see another 50 point contest from Wisconsin.
9. Oklahoma State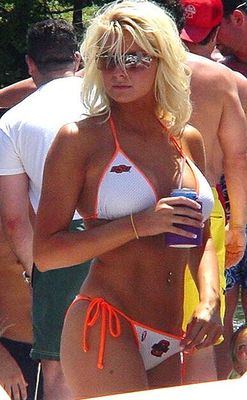 Defense? We do not need no stinking defense in college football. If you want defense go buy a Risk.
The fans in attendance in Stillwater on Saturday night witnessed two teams drop 94 combined points, 980 yards of offense, and 50 first downs.
It was a offensive coordinators dream.
8. Oregon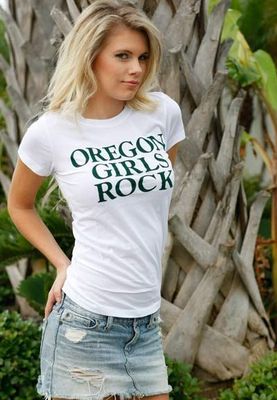 If a win is a win and a loss is a loss, what about the teams that look good doing it?
Oregon has spent the last few seasons as the leagues best and worse dressed team and on Saturday night, aside from glowing in the dark, they looked good as they got beat up.
That's like being the best dressed person at the prom without a date, you are still going home alone.
7. Texas A&M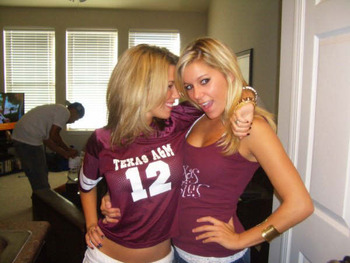 The SEC has not shown any signs of bringing in the Aggies of Texas A&M just yet but that has not stopped them from playing good football.
They were led by my Heisman favorite, Ryan Tannehill, Saturday night to a 46-14 victory.
The Aggie defense proved it could hang in the SEC providing eight sacks along with two interceptions.
6. Florida State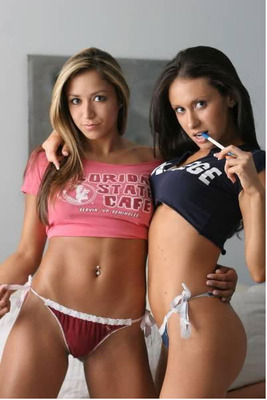 Every time Louisiana-Monroe had the football, Florida State was taking it back.
The stingy Seminole defense forced ULM to six punts, one interception, and two failed fourth down attempts. The closest ULM came to the end zone was when they got all the way down to the FSU 28 yard line but that one ended up in heartache too.
If the Seminoles take care of business next weekend, it will set up the second biggest non conference matchup of the season against the Oklahoma Sooners.
5. Stanford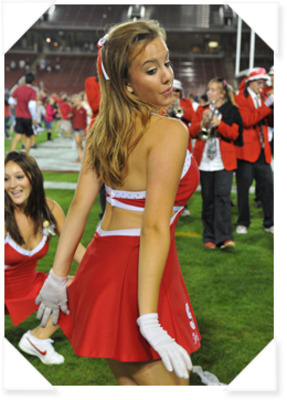 The Andrew Luck senior campaign is officially under way in Stanford, CA.
The competition was not as fierce but the QB still reminded us why he will be the top overall pick in the 2012 NFL draft, he is good. He tossed for a couple touchdowns and added 171 passing yards to begin a season that should end in a BCS bowl game.
4. Boise State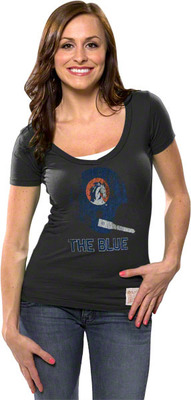 That is it. The best case scenario for the BCS buster Boise State came true Saturday night when they easily defeated the Georgia Bulldogs in what should have been a home game for Georgia.
Georgia did look good in those Nike Pro Combat uniforms making them the second team this weekend to look good while getting beat up worse than Charlie Murphy's couch.
3. Alabama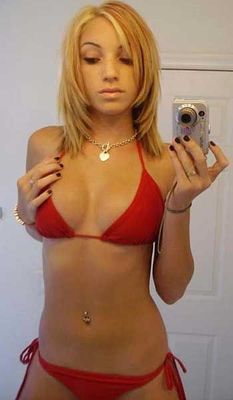 Trent Richardson rushed for three touchdowns while Jalston Fowler and Eddie Lacy tacked on two more to help the Crimson Tide take down the Golden Flashes of Kent State.
On the other side of the ball, Alabama's defense lived up to the hype holding Kent State to under 100 yards of offense. Yes, they are not a good team but even the worse teams can find a way to get a 100 yards of offense. Alabama's defense did a great job.
2. LSU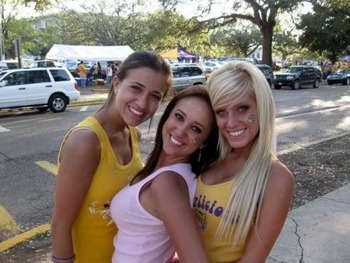 Hunting season started early this year for LSU fans as the Tigers defeated the defending national runner-up from the 2010 season Oregon Ducks on Saturday.
It was not an impressive showing on offense, especially in the air, but it was special teams and defense that got LSU the win. They forced four Oregon turnovers and held the Heisman candidate LaMichael James to 54 yards rushing, his second worse game of his career.
They jumped Alabama for one reason, Oregon is good, Kent State is not.
1. Oklahoma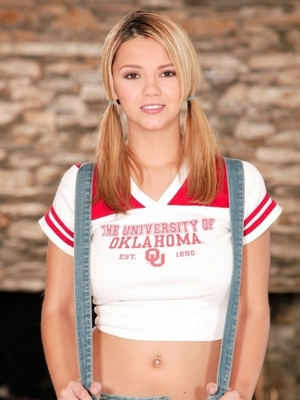 Since the last time Tulsa beat Oklahoma in 1996, it has been getting uglier each year.
The Sooners have beaten up on Tulsa 280-50 over the previous six matchups so it is not a surprise that they whipped them up like a bottle of cool whip in a cake contest.
Landry Jones looked like the highly ranked QB he is finishing with 375 yards passing and a touchdown.
Oklahoma will have next week off to prepare for their biggest non conference matchup of the season against the Seminoles of Florida State.
Keep Reading