Manchester United: Things Learnt from Coach Rene Meulensteen's Ranting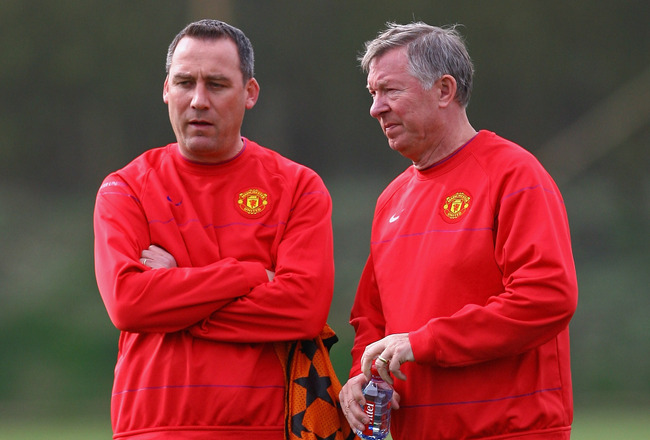 Alex Livesey/Getty Images
Manchester United's first team coach Rene Meulensteen's public rant about United's supremacy in the Premier League this season has been met with severe criticism.
Sir Alex's assistant told in an interview that he felt the Red Devils' had no reason to fear the top English clubs as they were far superior compared to their rivals. The 47-year-old Dutchman stated that big-spending Manchester City would be unable to compete against United's experience. He also expressed that Arsenal were a club on the fall and would not be fierce competitors for the Old Trafford team, while Liverpool were still rebuilding their squad.
Asked about United's most fierce rival Chelsea, the Dutch coach stated that Chelsea squad was too old to keep up their tempo all season through and thus he hoped United to have an easy run for the Premier League crown.
Apart from stirring up controversy which he must have learnt from his association with Sir Alex, the assistant coach also made a complete fool of himself by projecting United as the only top club in England.
In the next few slides we will look into what the Dutchman's ranting taught us all.
United First Team Coaches Are Paid to Speak Rubbish in the Media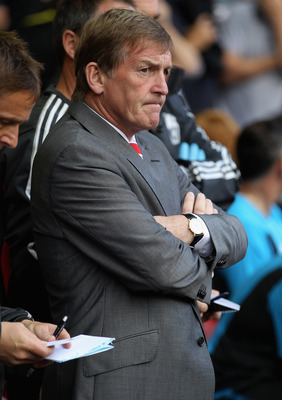 Clive Brunskill/Getty Images
Rene Meulensteen's statements also brought to the fore the poor discipline within the Red Devils' squad.
In every club the manager does the main talk while assistants rarely give media briefings, usually related to team analysis. It is very rare to find an assistant coach talking his heart out to the media whilst lambasting other clubs as well as humiliating his own club's history.
But after what Sir Alex's assistant did it has been proven that in Old Trafford, assistant coaches are paid to make media appearances and speak rubbish. His actions not only proved his poor understanding of the English season but also made him look like a fool who did not know what he was saying.
Chelsea Are Still United's Most Feared Rivals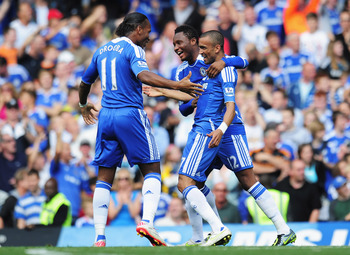 Shaun Botterill/Getty Images
Being only a fortnight away from their face-off against their only real title rivals from West London, Meulensteen's public ranting proved again that the Red Devils' consider Chelsea as their only real threat.
Rene's statement that Chelsea were too old and their tempo was not high to win the league was aimed at creating pressure on their main title rivals. These are the mental games that Sir Alex plays to pressurise his opponents. United's first team coach writing-off Chelsea from the title race so early in the season again proved that Chelsea are the team that United fear.
The First Team Coach Has Gone Nuts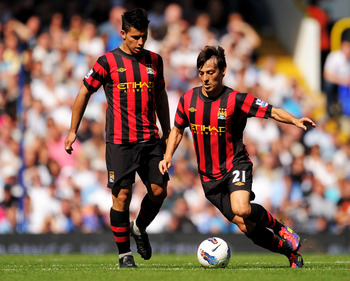 Michael Regan/Getty Images
Rene Meulensteen made a public humiliation of himself by undermining each of United's title rivals this season.
His statement that Liverpool was still in the process of rebuilding just proved his ignorance of the fact that his own squad is too in the process of rebuilding. Moreover, he dismissed City's title chances by stating that Mancini's million-dollar squad lack what it takes to win titles, which only provided his critics further fodder to make fun of him.
Not stopping at that he proved himself a joker and utter ignorant idiot by writing-off Chelsea so early on in the season, giving their aged squad and lack of tempo as the reason. His statements are sure to subject him to lots of ridicule and jokes on Twitter and other public-media forums.
His statements proved that either the United first team coach was still recovering from a title-win hangover or he is losing his brains for the good.
Proudness Is Stupidity's Advocate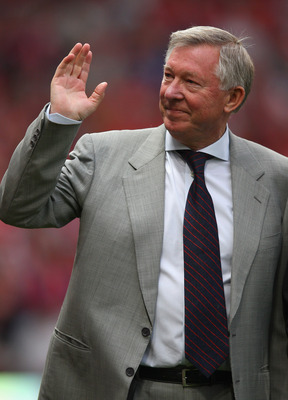 Alex Livesey/Getty Images
United have no doubt got off to a flying start in the new season thanks to the form of their young players as well as their new signings. But their cross-town rivals too have been in great form with their star-studded team looking more and more fearsome with each passing day. Liverpool too have looked quite sharp at the start of this season under Dalgish, forging two wins and a draw in their opening three games. Among the top clubs, Arsenal has seemed the most vulnerable in the new season. Chelsea too had a nervous start but are gradually looking to settle down.
Rene's statements smelt of arrogance and stupidity. A 8-2 thrashing of a top rival depleted of quality is no reason to brag. Moreover, he stated that City does not know how to win titles like them, but he it never crossed his pea-sized brain that most of the United's team players in his squad too do not know how to win titles. Moreover, he failed to realise that his team is mainly built up of inexperienced young players while Liverpool, City and Chelsea have combinations of both youth and experience in perfect quantity, which is an important factor for any team's success.
The Dutchman wrote off Chelsea's title chances in a whiff, forgetting in the meantime that the West London club of ageing players were their nearest and fiercest rivals up until last season. He stated that Chelsea's tempo is not high enough to win the title, forgetting that the addition of two world-class midfield maestros have only increased Chelsea's chances to land the champions medal. His statement that Chelsea are an old team proved his ignorance as the average age of the players in Chelsea is 24.85 years which in normal footballing sense means a young squad.
The Dutchman proved yet again that "Proudness is stupidity's advocate."
Nobody Gives Damn as to What the Old Fool Thinks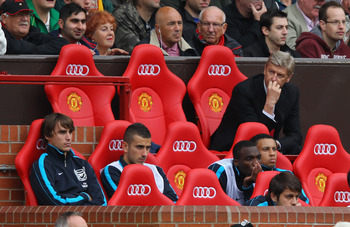 Alex Livesey/Getty Images
The Red Devils' assistant coach slammed the rival clubs in a media briefing, writing all off them from the title race.
But his statements did not invite any ire from the rivals thus stating the obvious "We give a damn as to what an idiotic fool thinks." By his actions Rene not only made himself a subject of ridicule but also made the young Red Devils' vulnerable to lots of criticisms if they fail.
He may have dug is own grave in undermining of England's top clubs, as the United youngsters may be too inexperienced to last a season. A few good starts at the start of the season is promising but not so much as to wipe off one's rival teams title chances so early and in such arrogant manner. A season is determined by how it ends and not by how it starts, which the United first team coach forgot.
His pride-splattered idiotic comments did not draw any club's ire, which has proved that nobody really cared as to what an old Dutch fool blinded with glory has to say. That was enough humiliation in itself.
Keep Reading

Manchester United: Like this team?