Fantasy Football Team Names: 5 Dominating Names for Your Fantasy Team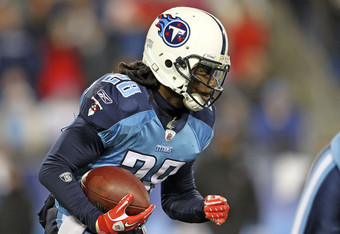 Arguably the most important aspect to a championship-caliber fantasy football team is the name.
You can't win it all with a name too soft, or hard.
The name has to stand for something, have meaning to the owner, tell opponents what to expect on Sundays and perhaps produce a few laughs and smiles from other league members.
Here are five fantasy team names that should inspire you to dominate your league in 2011.
Mannington Stiff Necks: This team name plays off of the Indianapolis Colts current situation involving future Hall of Fame quarterback Peyton Manning and his offseason neck surgery. No one knows for sure whether Manning will start come week 1, and questions regarding the future of the Colts have been raised. If you take Manning as your starting quarterback, this name is almost a must.
Chris Johnson's Holdouts: Tennessee Titans running back Chris Johnson has been holding out for a new contract for some time now and it's unclear whether he will suit up for week 1 with the team. Johnson represents holdouts around the league and if you snag him early in round 1, don't be afraid to let opponents know what's coming.
The Dream Team: Better known as the 2011 Philadelphia Eagles, the dream team name shows that your team should be the favorite this season, and that no salary cap will hold you back from acquiring all the talent you like. Thank you Vince Young.
Vick's Chicks: This one is for all the ladies out there who decided to draft Michael Vick with one of their first picks and now hope to flaunt their prized prospect via their not-so-intimidating name. It's easy to remember and there are no worries of whether it will fit in the character box. You could also go with Fantasvick Score here.
DJ Jahvid We Da Bests: If you know hip-hop music, then you know DJ Khaled and his obsession with shouting "we da best" in all of his songs. This fantasy name however infuses Detroit Lions' running back Jahvid Best's name with Khaled's and should only be used by Lions fans or anyone with Best on their roster (he's my starting running back). Also let the record show that I beat Chris Berman to the punch on this one.
Most recent updates:
This article is
What is the duplicate article?
Why is this article offensive?
Where is this article plagiarized from?
Why is this article poorly edited?