Three Reasons Why Keeping Tyson Chandler Is a Priority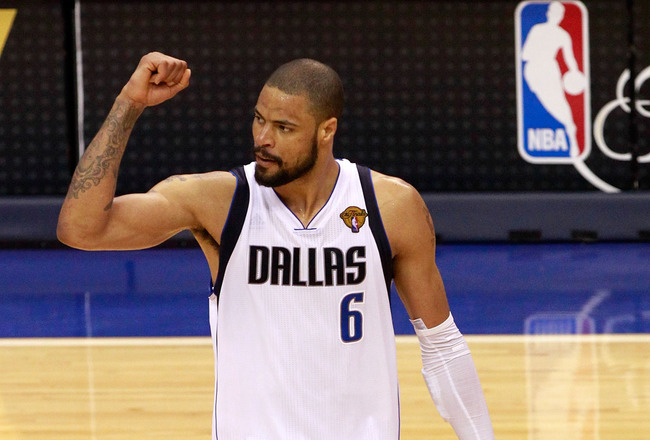 Tom Pennington/Getty Images
If and when the NBA lockout is resolved, a free agency frenzy will ensue, somewhat like what we saw with the NFL this summer after it sorted out its own work stoppage.
Center Tyson Chandler will be at the top of most team's lists, as he is one of the hottest items on the market after winning the 2010-11 championship with the Dallas Mavericks.
That being said, Chandler will probably have a nice pay-day coming his way. A couple competitors, including the Miami Heat, could certainly use a center.
So, will the Mavericks be able to keep Chandler at a reasonable price?
J.J. Barea is also a free agent, and with Jason Kidd only getting older, Barea may be considered more important to retain.
Here are three reasons why the Mavericks need to keep Chandler if they wish to repeat as NBA champions.
Defense
Chris Graythen/Getty Images
Ask anybody on the Mavericks, and they will tell you that Chandler completely changed their defensive culture.
At 7'1", Chandler has excellent size and athleticism, along with a relentless intensity, that allows him to be one of the league's best interior defenders. He not only plays great on ball defense, but his help defense allows his teammates to take more risks on the perimeter.
Just ask Dirk Nowitzki.
Dirk has never been known for his defense. With Chandler behind him, Dirk was able to focus almost entirely on his offensive game.
And it worked pretty well.
There are few centers who bring the defensive presence that Chandler does. The Mavericks will miss that dearly if they don't re-sign him.
Rebounding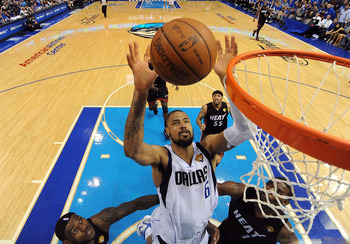 Pool/Getty Images
Last season in Dallas, Chandler averaged 9.4 rebounds per game, including almost three offensive rebounds per game. He has had seasons with New Orleans when he averaged 12 rebounds.
So, you get my point. He cleans up the glass pretty well.
Although Dirk is a pretty good rebounder, he needs someone next to him that is willing to get under the hoop and scrap with the big guys. With the German aging, it's imperative that he have a bruiser who can take some of the pressure off on defense, so he can focus on devoting more of his energy to the offensive end, where he is in a class of his own.
That guy is Chandler.
Once again, Chandler's ability on the boards takes a load off his teammates.
The Center Market Is Very Thin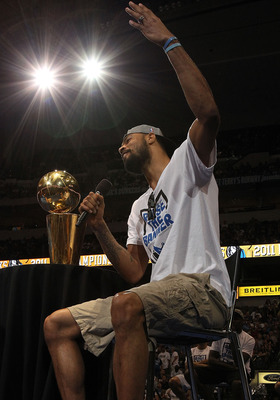 Ronald Martinez/Getty Images
In case you haven't noticed, this is not an era where centers are terribly dominant. There's this one guy named Dwight Howard who's not too bad. After that, there is a huge drop off.
I know Brendan Haywood is under contract for a while, and for pretty good money too. But is he good enough to replace Chandler? Even more, a Chandler/Haywood combination could help keep each other fresh and could lead to higher production between the two.
If the Mavericks don't resign Chandler, then who will they replace him with?
Follow me on Twitter @JrMarkyMark
Like my work? Become a fan of my Bleacher Report Profile
Keep Reading

Dallas Mavericks: Like this team?