Transfer Deadline Day's Biggest Winners and Losers
Alex Livesey/Getty Images
Another transfer window deadline has come and gone, and we here at Bleacher Report have been refreshing our Twitters and separating the studs from the duds so you don't have to. There have been some twist endings, some surprise power players, more cash being flashed than any of us will see in our lifetime and a whole lot of drama.
Here's our recap of some of the biggest winners and losers of the day.
Winner: Liverpool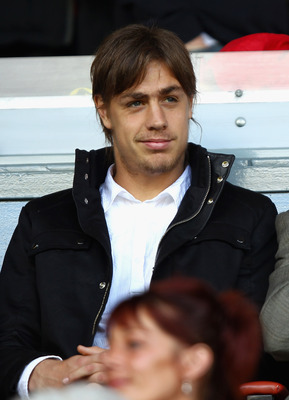 Clive Brunskill/Getty Images
After some key summer signings have proven their worth on the pitch (Jose Enrique, Stewart Downing, Charlie Adam and Jordan Henderson), King Kenny and his merry men took the transfer window opportunity to get rid of some well-paid flops.
Great-hope-turned-inconsistent-disappointment Joe Cole moves to Ligue 1 champions Lille, Christian Poulsen is off to Évian and David N'Gog—who probably wasn't really as bad as he seemed last season but whose importance is certainly downplayed with the likes of Carroll and Suárez—goes to Bolton, where he'll likely have more of an impact.
But it wasn't all about purges for the Reds; while moves for former players Craig Bellamy and Yossi Benayoun were the talk of deadline day, let's not forget their signing of "Little Lugano," promising 20-year-old defender Sebastián Coates.
Benayoun, Schmenayoun.
Winner: Queens Park Rangers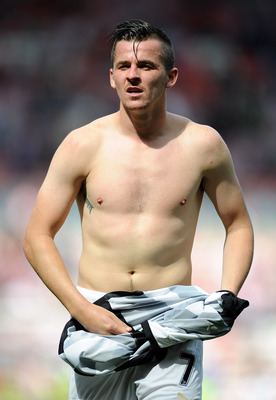 Chris Brunskill/Getty Images
The recent Premiership additions have been all over the deadline-day headlines, bringing in some rising names—Armand Traoré, Joey Barton, Shaun Wright-Phillips—and putting in a bunch of smart, if not a little bold, bids.
Even if not every move the Hoops made was successful (Bassong, Bellamy), deadline day established them as a side with appeal, unafraid to take signing risks and a potential force to be reckoned with.
Winner: Yossi Benayoun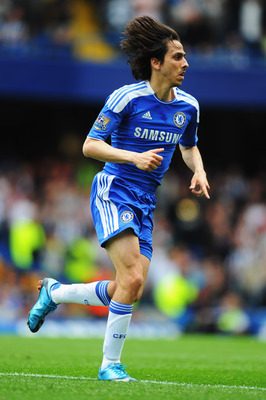 Mike Hewitt/Getty Images
Lille! Tottenham! Liverpool! Arsenal!
It seems everyone wanted a piece of the Chelsea midfielder. It must be nice to have options. For a player to have this many bids at this point in his career is a testament to Benayoun's skill and credibility.
And, although he has been playing well at Chelsea, their midfield is strong enough, especially with the recent addition of Juan Mata, that Benayoun would quickly become obsolete as a Blue. This led to Benayoun
signing
with Arsenal on loan, as he will look to aid the struggling Gunners.
Winner: Sam Allardyce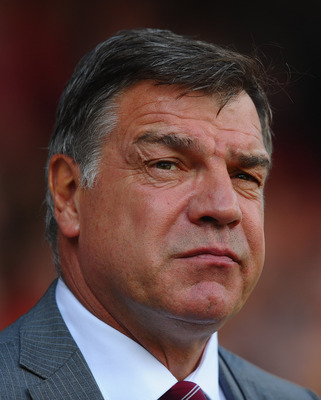 Laurence Griffiths/Getty Images
After a rough season which sent his side to the Championship, West Ham manager Sam Allardyce is looking to bounce back.
He may have lost veteran midfielder Scott Parker to Spurs, but
Allardyce
has also made a string of key acquisitions: Spurs winger David Bentley, promising Hamburg defender Guy
Demel
, experienced Senegalese powerhouse Papa
Bouba
Diop
and Henri "Teach Me How to Dougie"
Lansbury
, a fan favorite
If
Allardyce
's choices mesh well with the current squad, West Ham will be back to the Premiership in no time.
Winner: Suleyman Kerimov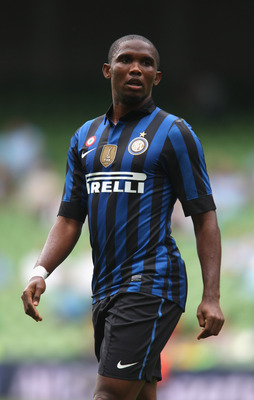 David Rogers/Getty Images
The billionaire owner of out-of-nowhere Russian Premier League club
Anzhi Makhachkala
has money to burn and isn't afraid to show it. After signing Chelsea's Yuri Zhirkov for £13 million and making
Inter Milan
superstar Samuel Eto'o (pictured) the highest-paid player in the world with a
£340,000-per-week deal
(what recession?), Anzhi signed Standard-Liége up-and-comer Mehdi Carcela.
Even if he didn't get everyone he wanted—Sir Alex is not ready to part with
Manchester United
captain Nemanja Vidić—he certainly got the football world to pay attention.
Now maybe more football fans can find Dagestan on a map.
Winner: Per Mertesacker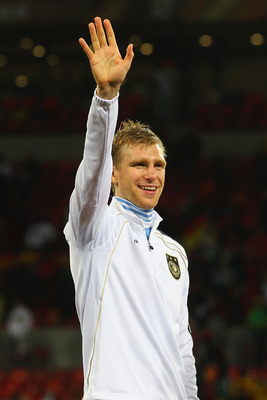 Lars Baron/Getty Images
With most of Arsenal's transfers being fairly underwhelming, the
Werder Bremen
defender remains one of the most exciting prospects. A consistent performer at Hannover and Werder, Mertesacker has a
chance
to make a real impact for Arsenal.
We can't wait to see what kind of songs the Gunners will come up with for their new addition. What rhymes with "Mertesacker?"
Winner: Rupert Murdoch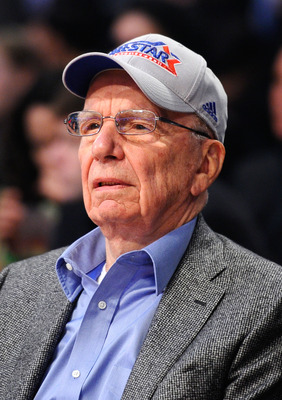 Kevork Djansezian/Getty Images
Regardless of how you feel about the scandalized Aussie media giant, transfer deadline day is a major traffic and viewership day for Sky Sports.
For all the castigation following the News of the World phone-hacking scandal, a whole lot of people still rely on Sky for their deadline-day news, which means a whole lot of cash money from advertisers.
Winner: Royston Drenthe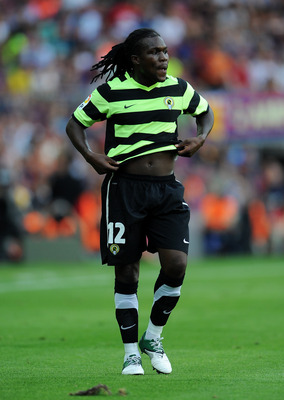 Jasper Juinen/Getty Images
The recreational rapper and full-time laughingstock of La Liga who bombed at
Real Madrid
and couldn't save Hércules from relegation, will join a jerked-around
Everton
on loan.
Normally, his track record would put him in the "loser" column, but the fact that Royston Drenthe had a Premiership team legitimately interested in him and got fans talking (he was a top trending topic on Twitter for the United Kingdom) is to his credit.
And, who knows? The move to Everton may be the beginning of something beautiful.
Winner: Puns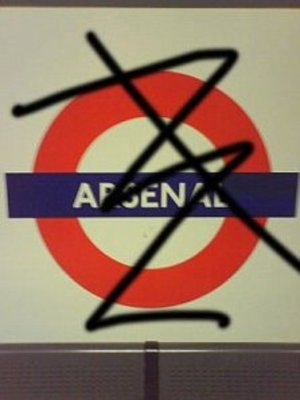 Photo via Twitter
This image was sent around Twitter with the troll-worthy caption "Arsenal sign Messi.' Bwahaha.
Winner: Arsene Wenger
Alex Livesey/Getty Images
Alright, before you jump to the conclusions about how this is just a terrible contrarian gimmick (which it is, it totally is), just hear us out.
Things did not go as planned for the Gunners' beleaguered boss, but at least he made some moves on deadline day. Arteta will be a great
addition
to the side in the wake of some serious midfield absences and his tenacity in obtaining a deal for Benayoun is worth noting.
There are signs that Wenger is taking the need for changes at his club seriously, and it could only get better from here, provided it doesn't get way, way worse.
Losers: Harry Redknapp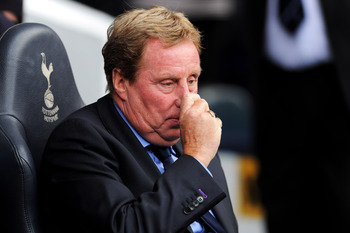 Michael Regan/Getty Images
We have to give the Tottenham boss props for sticking to his guns and holding onto Luka Modric, who may be Spurs' best asset right now. But with two strong strikers set to leave as Peter Crouch
heads
to Stoke (an honorable mention for the "Winners" column, to be sure) and Roman Pavlyuchenko
eyes
a
Sunderland
move, Redknapp will have some serious offensive holes to fill.
The day wasn't a terrible loss for Redknapp though—he did manage to
snag
West Ham midfielder Scott Parker, who has been playing well on the international circuit and is aching to go back to the Premiership.
Losers: Everton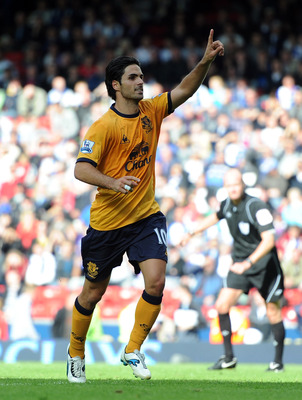 Chris Brunskill/Getty Images
Today has been a sticky one for the Toffees (see what I did there?). The loss of vice-captain Arteta means a loss of leadership, experience and scoring capability for a team that actually has a lot of potential, and finding a striker to
replace
Yakubu will prove difficult.
And who do David Moyes and Co. look at to offset the losses? Royston Drenthe. Yikes.
Losers: José Mourinho
Denis Doyle/Getty Images
The exodus of Real Madrid players on deadline day is a bit surprising, especially considering the lack of additions. But with Gago on
loan
to Roma, Pedro Leon to Getafe and Royston Drenthe posed to join Everton, questions may be raised about the La Liga giants' appeal.
Granted three of the four departures haven't done much at Bernabéu and would fare better at smaller clubs, but if low-to-mid-tier players are leaving, could this mean a trend of bigger names on the squad seeking other pitches? At the end of the day though, they're still Real Madrid.
Losers: The Bundesliga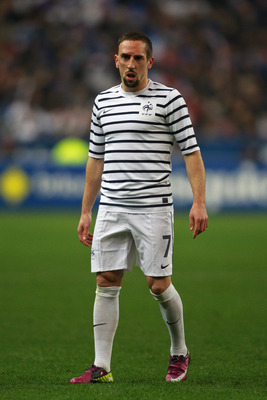 Dean Mouhtaropoulos/Getty Images
With Elia, Simon Kjaer, Franck Ribéry, Guy Demel and Per Mertesacker all set to move on, it seems German league football is losing some big names.
Wolfsburg has made a couple of interesting gains though, with experienced Barcelona attacker
Aliaksandr Hleb
heading over on loan and Liverpool's Sotirios Kyrgiakos already confirmed to join the Wolves.
Losers: Owen Hargreaves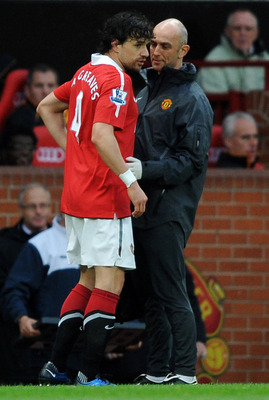 Laurence Griffiths/Getty Images
Sure, he was one of the earliest snatch-ups today and both he and
Manchester City
seem excited about the beautiful friendship which is about to blossom. But something still feels a bit shaky about this move.
Hargreaves, although injury-free now and eager to return to his old self, has been out for a while. And as exciting as it must be to join a seemingly unstoppable City, one can't help but think Hargreaves would make more of an impact at a smaller club, such as, say, West Bromwich.
With City's midfield already so solid (Nasri! Yaya Toure! David Silva!), there's a fear Hargreaves will just end up on the sidelines.
Losers: Arsenal Fans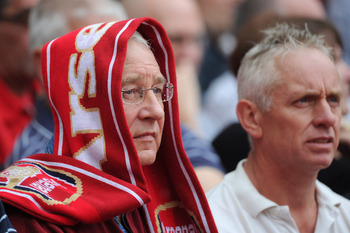 Michael Regan/Getty Images
Not even
Mikel Arteta
can bring enough sunshine to break through the thick, dark storm cloud that looms over the Emirates. Arsenal fans' disposition right now is an overwhelmingly negative one after some tough departures and even tougher losses, with calls for Arsene Wenger, the same man who led the Invincibles to their immortal season, to be sacked.
With Nasri, Fabregas and Bendtner
gone
and generally underwhelming replacements in their stead, it sure is a bummer to be a Gunner.
Losers: Offices Across Europe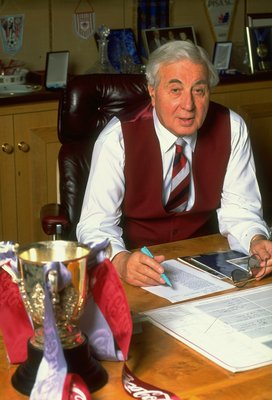 Stu Forster/Getty Images
Imagine how many thousands of hours of company time and productivity were lost because you and your buddies kept refreshing Twitter and Sky Sports and hopefully this site to check transfer news when you should have been working. You ought to be ashamed.
Losers: Arsene Wenger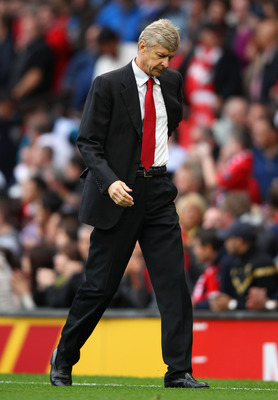 Alex Livesey/Getty Images
Hopes were high that the Arsenal boss could pull off some moves on deadline day that would keep his sinking ship afloat, but he generally failed to deliver. Arteta and Mertesacker are great players, but neither possess the leadership quality of a Fabregas nor the cohesiveness and clear thinking of a Samir Nasri. Fenerbahçe sold André
Santos
to Arsenal for less than they bought him, suggesting his value has gone down (although the Turks have some
bigger problems to deal with right now
), and his international performances for Brazil have been underwhelming. And Park Chu-Young? Really? Really, Wenger? Sure, he had a great run at AS Monaco, but it's Monaco. They got relegated last year, and even before that, most people probably don't remember that they were in Ligue 1 to begin with. Ask anyone if they'd rather be the best player on the worst team or the worst player on the best team, and most people would probably choose the latter. Why? Because performing well is not nearly as fun as winning things. And it doesn't look like Arsenal will be doing any more winning after deadline day.
Keep Reading