NFL
2011 NFL Predictions: All Team Predictions, Including the Super Bowl
Kevin C. Cox/Getty Images
August 31, 2011
I'm taking a look into my crystal ball to give you my best educated predictions of each team's 2011 record and my predictions for the Super Bowl.
Considering the schedules, rosters and expectations of how teams will perform, here's the results I consider to be a possibility of how things will take place.
AFC East
New York Jets: 13-3
New England Patriots: 11-5
Buffalo Bills: 5-11
Miami Dolphins: 3-13
AFC North
Pittsburgh Steelers: 12-4
Baltimore Ravens: 11-5
Cleveland Browns: 7-9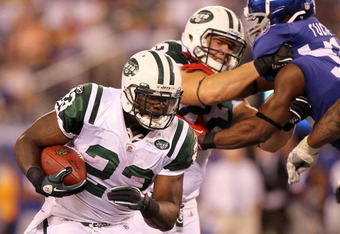 Jim McIsaac/Getty Images
Cincinnati Bengals: 3-13
AFC South
Indianapolis Colts: 11-5
Houston Texans: 9-7
Tennessee Titans: 8-8
Jacksonville Jaguars: 4-12
AFC West
San Diego Chargers: 11-5
Kansas City Chiefs: 8-8
Denver Broncos: 7-9
Oakland Raiders: 4-12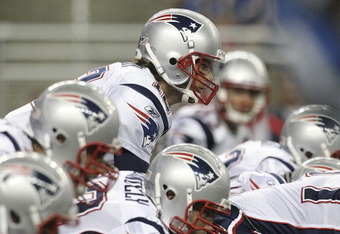 Leon Halip/Getty Images
NFC East
Philadelphia Eagles: 10-6
New York Giants: 9-7
Dallas Cowboys: 8-8
Washington Redskins: 7-9
NFC North
Green Bay Packers: 13-3
Detroit Lions: 8-8
Chicago Bears: 7-9
Minnesota Vikings: 6-10
NFC South
Atlanta Falcons: 12-4
New Orleans Saints: 10-6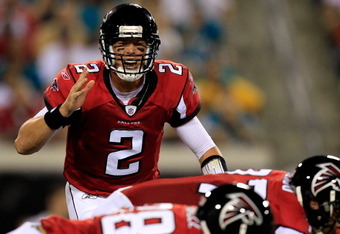 Sam Greenwood/Getty Images
Tampa Bay Buccaneers: 6-10
Carolina Panthers: 4-12
NFC West
St. Louis Rams: 9-7
Arizona Cardinals: 8-8
Seattle Seahawks: 6-10
San Francisco 49ers: 4-12
AFC Championship
New York Jets vs. Baltimore Ravens
NFC Championship
Green Bay Packers vs. Atlanta Falcons
Super Bowl
Green Bay Packers vs. New York Jets
Super Bowl Champions
Green Bay Packers
Like the new article format? Send us feedback!