College Football: 25 Tailgating Foods You Absolutely Have to Have in Your Trunk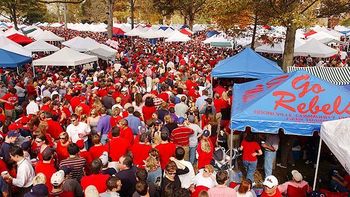 The time for college football is here, which means it's time to plan your next tailgate—and you wouldn't want to show up to the tailgate missing that key ingredient or dish.
College football only comes once a year. So, you need to be sure that have everything necessary to make your tailgate legendary.
What foods do you need to have? Read on.
Breakfast Burritos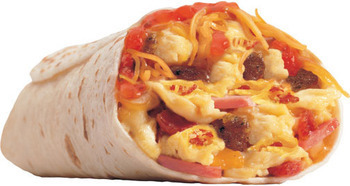 The true master tailgater will need to get to the tailgating grounds early in order to get a good spot. Many times it will be before the sun goes up.
That means you'll need some breakfast burritos to stave off hunger as you set up your tents and equipment and prepare for the feast to come.
Pizza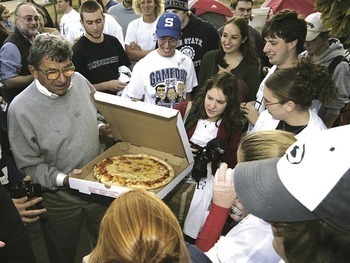 Pizza is a must for those that either have small children or simply don't have the grilling skills necessary to make decent tailgating fare.
It's quick, simple and particularly effective at quieting those "Is the food ready yet?" complaints from your kids. It also doubles as a plan "B" should your hamburgers get burnt into unrecognizable lumps of charcoal.
It's also great for head coaches like Penn State's Joe Paterno who are too busy coaching to be able to cook.
Sub Sandwiches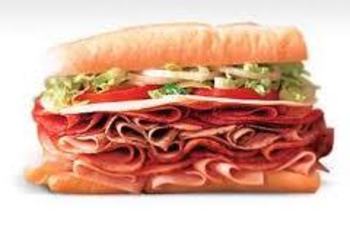 Subs are also good for the impatient/grilling-impared tailgater. They are easy to make, easy to eat and easy to clean up afterwards.
Chili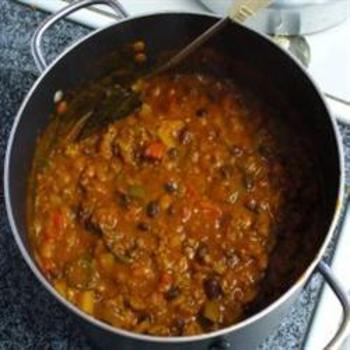 A must-have, particularly in the north late in the season. Nothing warms you up faster than a nice hot bowl of chili.
And, of course, it makes for a great topping for hot dogs, nachos, etc.
Bratwurst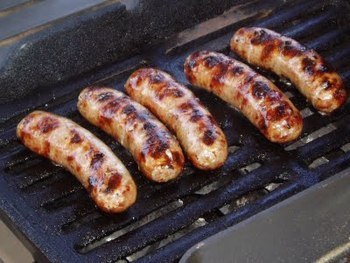 There's no excuse for leaving the brats behind if you're going to tailgate properly.
None.
Potato Salad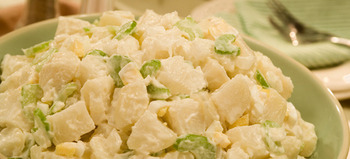 A master tailgater knows not to focus only the main dish. A great side dish can help make or break a tailgate.
Potato salad is a great side dish, but this should only be attempted by those who know what they are doing. I've sadly been the victim of potato salad gone bad.
Cheese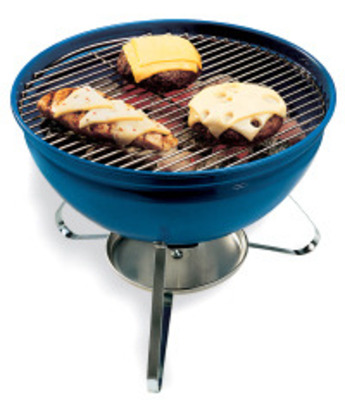 Great cheese is the master tailgater's best friend. It goes great on burgers, complements a wide variety of dishes and can stand on its own as a simple appetizer.
The Box of Seasonings and Condiments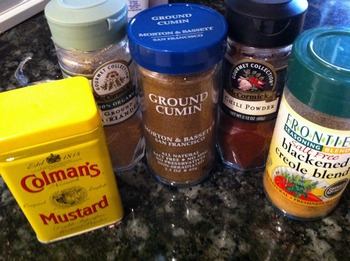 Going to a tailgate without your box of secret (and even not-so-secret) seasonings, spices and condiments is like going to school without your homework: Both offenses will lead to failing grades.
At the very least you need to have the basics: salt, pepper, some sort of seasoned salt, ketchup, mustard, steak sauce, BBQ sauce and the appropriate rubs/seasonings for each meat you're going to grill. Even if you decide to go with just hamburgers and hot dogs, good seasonings and condiments can make these more bland tailgating foods pop.
Corn on the Cob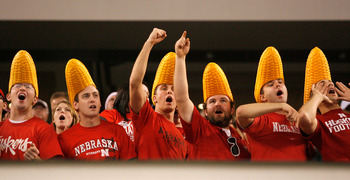 Tom Pennington/Getty Images
This is another simple grilled side dish that will help give your overall meal a nice kick, particularly when seasoned properly.
It is required at every Cornhusker tailgate for obvious reasons.
Bacon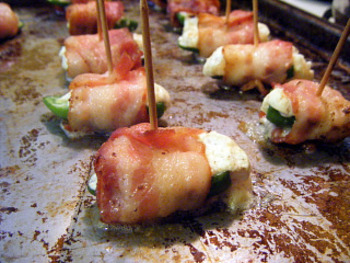 Bacon is the ultimate ingredient to make almost any dish better.
Are your burgers bland? Add some bacon!
Does your potato salad lack a certain something? Add some bacon!
Is your pork dry? Add some bacon!
Did someone bring a boring green leafy salad? Add some bacon!
You get the picture.
Pineapple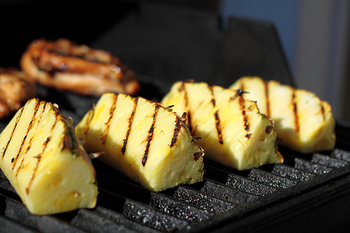 OK, pineapple may not be the first thing that comes to your mind, but it can really help set your tailgate apart. You can grill it, add it to a lot of your meat dishes (pineapple bacon burgers, baby!) or, if all else fails, you can just cut it up to serve as is.
Wings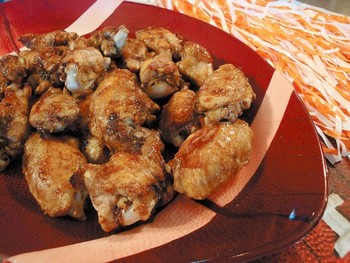 Nothing goes with sports better than chicken wings.
Whether you like your wings sweet or red-hot, wings are a must have.
Chips and Dip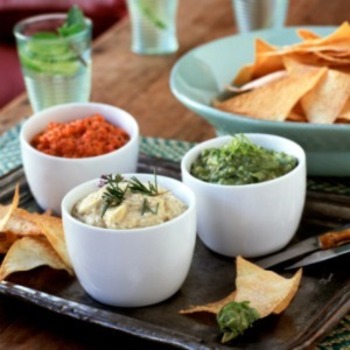 Chips and a good dip is the perfect stalling-for-time food as you put the final touches on your BBQ masterpiece.
And even if you don't have to stall for time, it's a nice easy side that can go so many directions. From bean dip to guacamole to a sour cream-based dip, there's something for everyone!
Hot Peppers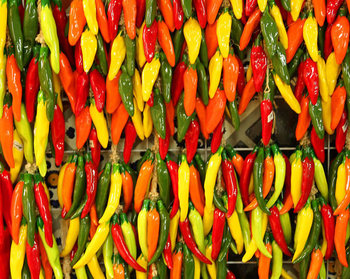 Not only can peppers like jalapenos and habaneros give a kick to your dishes, they can also lead to hot pepper-eating contests.
And who doesn't like watching someone eat something too spicy to handle?
A Good Steak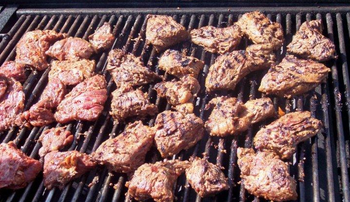 Even if you're primarily serving hamburgers and hot dogs, you've got to have a good juicy steak for yourself.
While mastering the art of grilling the perfect steak does take some time, the results are well worth the effort.
Pulled Pork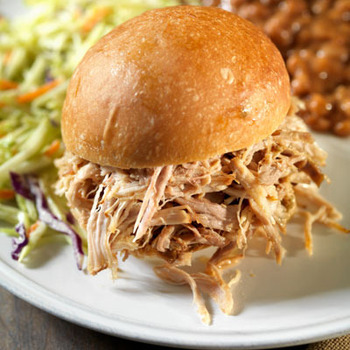 Good pulled pork does take a lot longer than hamburgers, hot dogs or brats, but the wait is well worth it. If done properly, this heavenly meat goes great on sandwiches, potatoes or even on its own.
Tortillas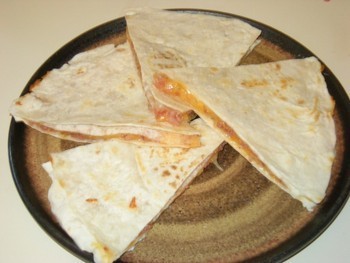 Want a new twist on your tailgating fare?
Wrap it up in a tortilla and briefly place it on the grill.
Fried Foods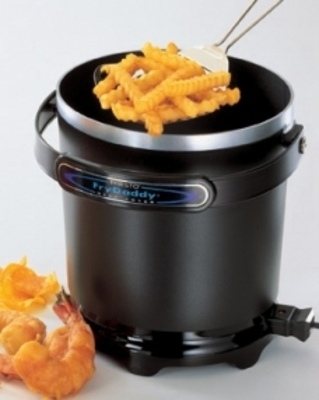 If grilling isn't your thing, then make sure to bring the deep fryer.
And people are inventing new things to fry. Sure, you could go with the classic: chicken. But don't be afraid to try something weird, such as Oreos, Snickers or even Kool-Aid.
A Veggie Tray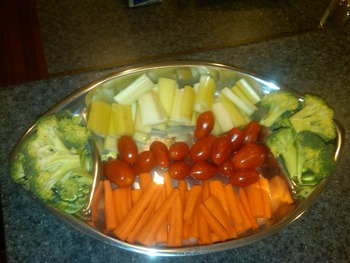 Hey, eating vegetables cancels out all of the completely unhealthy things you will partake of at the tailgate, right?
Seafood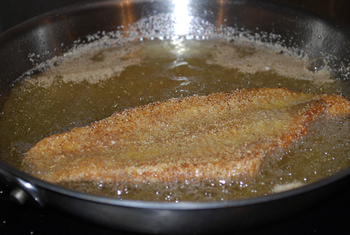 This particularly applies when you're tailgating at Washington or Tennessee, but even if you are at a land-locked stadium don't be afraid to go for the fish.
Again, grilling fish takes some practice, but the properly cooked and seasoned fish or shrimp is a masterpiece.
Ribs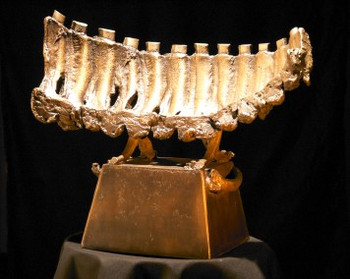 When UAB and Memphis play each other (not exactly football powerhouses, to be sure...), they have the "Battle for the Bones" outside the stadium with their famous ribs.
Can't go wrong there.
Gumbo/Jambalaya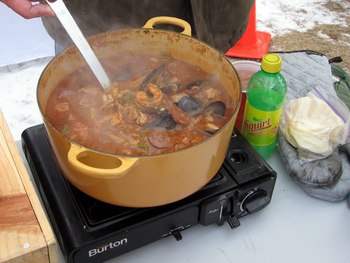 If you've ever tailgated in the south, you know what I'm talking about.
Cake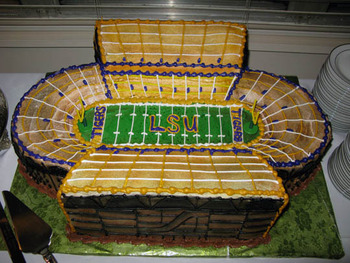 What better way to show your undying fanhood by placing your school's colors on a cake?
This one does require thinking ahead, but it's definitely worth it.
And with this cake, LSU head coach Les Miles can eat the grass at Tiger Stadium without actually eating grass.
The Regional Specialty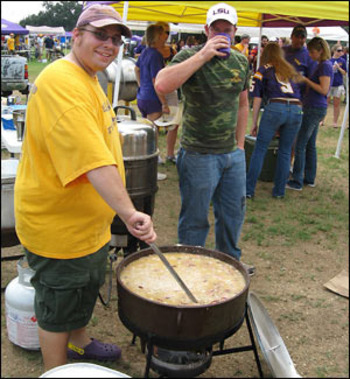 As they say: When in Rome, do as the Romans.
So when you're at LSU, you better have some Cajun food.
Or when you're at Arizona, Mexican food is called for.
And so on. And even if you don't grill it for yourself, make sure to sample the local fare when visiting from out of town. It's part of the fun of tailgating!
Something Unique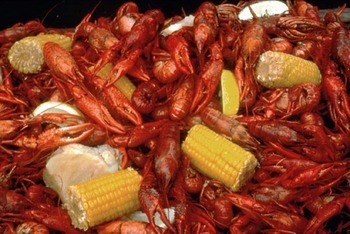 Do you really want to be the guy serving up just the same old hamburgers and hot dogs?
Tailgates are the perfect time to try a new recipe. Be bold and creative! Just make sure that you try it on yourself before you subject others to a failed experiment.
Keep Reading