NFL Free Agency: Should Future Hall of Famer Terrell Owens Consider Retirement?
August 29, 2011
It's one of the hardest things for most NFL players to consider: retirement.
However, there comes a time at which every player must realize it is time to hang up the cleats, not only for health concerns, but for his legacy as well.
Many legends of the game have gone out on top or on their own terms, including John Elway, Barry Sanders and even Michael Strahan. Terrell Owens should join these guys.
Owens has had an amazing NFL career, totaling nearly 16,000 yards along with 153 touchdowns. In his prime, Owens was one of the fastest, strongest receivers in football's history. Although he is a top-five all-time receiver, he always carried a lot of baggage.
No question about it, Owens could still go to any team in the NFL and be a valuable asset, but the problem is not many teams want him.
Why not?
First of all, Owens will turn 38 years old in December and is just coming off a knee surgery. If he was still a young, upcoming player, it wouldn't be a major concern, but I will reiterate the fact that TO will turn 38 in December.
Owens has also always been considered a diva.
Whether it's dancing on the Dallas star, not accepting a trade to Baltimore or crying over criticism of former quarterback Tony Romo, Owens has always drawn attention. While some of it isn't necessarily negative intentionally, Owens has always made questionable decisions when it comes to saving face.
There are not many coaches willing to take a risk of a Terrell Owens implosion on their team, and I honestly can't blame them.
Say a team is willing to take a risk on the aging and disgruntled TO. Will they be a contending team?
Let's see.
After a stint with the Dallas Cowboys, Owens struggled to find work and eventually landed in a Buffalo Bills uniform. That's right, the Bills.
Not only was that a questionable move on the franchise's part, but it also showed that Owens is just desperate to play.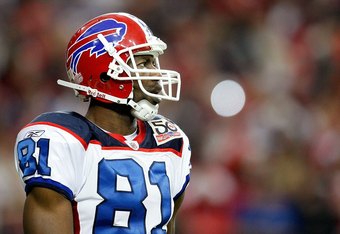 After that, Owens signed with the Cincinnati Bengals.
While he became Carson Palmer's favorite target, the Bengals had a major letdown of a season,  missing out on the playoffs. Owens was productive for Cincinnati, totaling over 900 yards, but was eventually placed on the IR due to injury.
So after two years of playing for failed teams, would any contending team want to pick him up?
The answer is probably no.
Odds are, Owens won't be a first-option receiver anywhere he signs in the NFL. Many clubs are trying to build up their young cores of players, while others have a depth chart established. It's unlikely Owens could jump right in and steal a first or second starting spot.
Most likely, he would have to settle for coming out of the slot and off the bench.
Another reason Owens could be lingering around is for another chance at a Super Bowl title. Being a champion is the ultimate goal of an NFL star, and, unfortunately for Owens, he never has had that honor.
Maybe him signing with the Bills could hinder that argument, but Owens could've been trying to prove he was willing to do whatever was necessary to win. Playing one year for a bad team while having no major blow-ups really didn't help his stock in the end.
Is Owens still capable of another 1,000-yard season?
Only time will tell. However, for his legacy and pride, he should just retire on his own terms.