Tom Brady: Why This Isn't His Last Hurrah for the New England Patriots
August 29, 2011
There was an article written yesterday by featured columnist, Kwame Fisher-Jones.  His article can be read here:  http://bleacherreport.com/articles/824196-the-replacing-of-a-legend-tom-bradys-last-hurrah-in-new-england
I was originally going to reply in the comment section, but his article just got me so fired up and was so filled with lunacy that I decided instead to just write an article in response.
The first thing that jumped out at me was the quote he mentioned from ESPN personality Rob Parker about Adam Vinatieri and New England's Super Bowl victories.  Obviously those weren't Fisher-Jones' words, but let me tell you why Parker has absolutely no idea what he's talking about.
In Super Bowl XXXVI, against the "Greatest Show on Turf" St. Louis Rams, Vinatieri doesn't kick the game-winning field goal if Brady hadn't put together one of the greatest drives in Super Bowl history, which I've included in the article for your viewing pleasure.  In the video, legendary coach and color commentator John Madden is quoted as saying "What Tom Brady just did gives me chills."
Also, in Super Bowl 38, Vinatieri MISSED two field goals.  One was a chip-in field goal from just 31 yards out, and he had a 36-yard field goal blocked.  The only field goal Vinatieri made was the one at the very end...which wouldn't have been necessary if he had made the first two!
My second observation points to either Fisher-Jones' ignorance of the facts and a lack of research or how he might think Madden is an accurate representation of authentic football.  He brought up Super Bowl XLII and how Brady "failed to get New England in field-goal position".  
I literally stopped taking Fisher-Jones seriously as a writer and a featured columnist, and A am seriously wondering how his article was even published considering the complete exaggeration of the truth and lack of facts.  Brady gave New England the lead with a touchdown pass to Moss with only 2:42 left in the game!  Brady should've been headed to the locker room to pick out his favorite bottle of champagne and making sure they still had his ring size on file.  
New England's defense failed not only Brady, but the entire team miserably!  I wonder if Fisher-Jones even watched the game?  Did he see "The Catch" that I can't even begin to describe how much fail it contained on our part?  The only thing missing from "The Catch" play was a tent to cover the three-ring circus.  Did he see Ellis Hobbs' amateur man coverage where he totally got beat by Plaxico Burress?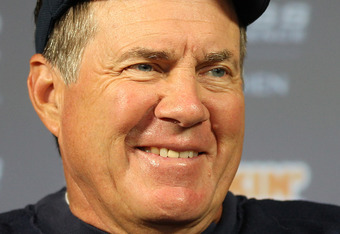 After the defense gave up the touchdown to give the Giants the lead, New England had 35 SECONDS left in the game, yes, seconds!  We started on our own 26, and you would have to be insane and one hell of a dreamer if you expected Brady, who by all means had his third MVP and fourth title locked up, to lead his team some 75 yards in just 35 seconds against a defense as good as the Giants.  
It was completely, for lack of a better word, dumb of you to expect such a thing, and you lost credibility when you said Brady "failed".  Brady's stats in that game was 30/48 (Yes, Brady completed 30 passes, Manning only ATTEMPTED 34) for 266 yards and one touchdown and no interceptions.
You go on to say that Brady hasn't had a 300-yard performance since 2005, and that, my friend, is a nit-picking technicality.  He threw for 299 yards against the Jets just last year.  Don't be that guy who's like "Oh 299 is not 300!"  I can't deny that Brady's numbers aren't as outlandish as they were, but what do you expect?  
When you start off at a legendary pace, the only way to go is down.
On to the next one, where you talk about Belichick's lack of commitment to any one player.  How he has released, traded or failed to sign the likes of Lawyer Milloy, Ty Law, Richard Seymour, etc.  Again, this shows how little you know about the New England Patriots organization and the great mind of Bill Belichick.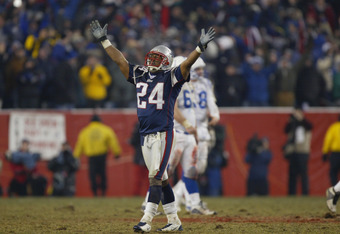 Let me count the ways:
1. Richard Seymour played eight seasons with New England—in only two of those seasons did he play all 16 games.  After tying a career high with eight sacks in his final year in New England, he recorded only four the year they traded him to Oakland, and just last season he only played in 13 games.  The trade of Seymour turned into Nate Solder, who looks nothing short of being everything Matt Light has been and is his likely successor.
2. Ty Law, my all-time favorite Patriot, played 10 seasons in New England.  His final year ended sadly for Patriots fans.  He missed over half the season and all of the postseason, including a Super Bowl victory, with a foot injury.  With the emergence of Asante Samuel, however, and the fact the Patriots won the Super Bowl without him, Belichick decided correctly that it was time to cut ties with Law, no pun intended.  
The main reason was the $12.5 million cap Law was taking up despite (probably) not having that much left in the tank.  However, Law would make New England pay when he signed with the Jets and notched a career-high 10 interceptions.  However, that would be the only good year he would have outside of a Patriots uniform.
After he left New York, he spent four more years in the league and only recorded six interceptions throughout those years.  I don't know about you, but one more good year doesn't seem worth $12.5 million to me.  I think that cap room was better spent restructuring the franchise players contract, as did the Patriots organization.  The money freed up by letting Law go was used to make Brady's paycheck proportional to his efforts on the field.  Brady was signed to a six-year deal worth $60 million through the 2010 season.
3. Lawyer Milloy, another Patriot legend, ended his Patriots career through his own stubbornness.  The Patriots tried to renegotiate his contract, but Milloy wasn't having it.  It was a sad moment for Patriots fans because Milloy was a big leader on the team. But it turned out that, of course, Belichick knew what he was doing, as Milloy never returned to the Pro Bowl once he left the Patriots.
4. This one has to be obvious and is probably Belichick's greatest example of his psychic abilities.  Trading away Randy Moss to the Minnesota Vikings for a third-round pick in the 2011 draft and bringing in Deion Branch from the Seattle Seahawks for a fourth-round pick.  I could go on for several minutes typing about this trade, but everyone knows how it turned out.  
Branch came back to New England and lit the Patriots world on fire, grabbing 48 receptions for 706 yards and five touchdowns in just 11 games.  Meanwhile, Moss would go on to be cut by the Vikings and would later sign with Tennessee...no one in Tennessee seemed to notice.  As for the third round pick the Patriots got for Moss, they grabbed arguably the most talented, albeit troubled, quarterback in the draft, Ryan Mallett from Arkansas.  It's worth noting that six quarterbacks were taken before Mallett... the same number taken before Brady in the 2000 draft.
5. This is where Fisher-Jones is dead wrong. This is why Brady is the exception to the rule.  Everyone remembers how Brady took over for Drew Bledsoe after he suffered an injury in Week 2 of the 2001 season.  Bledsoe was coming into his ninth season as the starter for the Patriots when the injury occurred.  However, everyone knows how the story played out.  Brady went on to lead the Patriots to their first-ever Super Bowl, and Bledsoe, despite just signing the then-richest contract in history, was sent packing for good.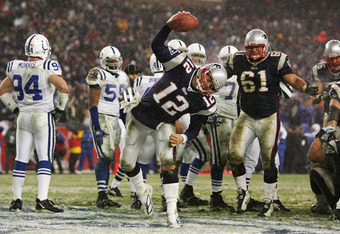 Now this is where things get interesting.  Brady, just like Bledsoe, was coming into his ninth year as a Patriot, eighth as the starter, and just like Bledsoe, was lost for the year at the beginning of the season.  Also, just like Bledsoe, the backup quarterback stepped in and immediately started winning.  Matt Cassel led the Patriots to an 11-5 record in 2008, throwing 21 touchdowns to just 11 interceptions and an outstanding 3,693 yards—all this despite being sacked 47 times.  
Despite their 11-5 season, the Patriots would miss the playoffs, but the Chargers, with an 8-8 record, would make it in.  Thanks, NFL.  
Cassel would also win the AFC Offensive Player of the Week award twice in 2008.  However, when Brady was healthy, there was never a quarterback controversy. There was never a question on who would start in New England.  Cassel was immediately sent packing to the Kansas City Chiefs along with fan favorite, but aging Mike Vrabel for a second-round pick who turned into Patrick Chung.  
In summary, Bledsoe went on to play just five more seasons in the NFL, three with Buffalo and two with Dallas.  Bledsoe's years with those teams weren't very remarkable, and Bledsoe was replaced in Dallas midway through the season in 2006 by Tony Romo, again losing his job and this time retiring.  As for Cassel, he went on to have a highly disappointing 2009 season but picked it up in 2010, throwing 27 touchdowns to just seven interceptions, but Brady would go on to win the MVP in 2010.  The right choice was made by the Patriots on both occasions.
So much for the theory of Belichick "extraditing an iconic player."
What bothers me the most is the next thing Fisher-Jones wrote: "and left standing was the man who cared little about what that player had done and more about what the next player could do."
Kwame, welcome to football.  This isn't a game of loyalties. Football is a "what have you done for me lately" sport.  Brady still had a LOT left in the tank.  Everyone knew that.  Belichick was right on each and every decision to cut a popular player on the team.  This isn't Madden, this isn't fantasy football.  You don't keep a player just because you liked him or because he did well for you six years ago.
The last thing I want to point out in this article is Fisher-Jones' observation of Brady's inability recently to win in the playoffs.  This is where I'm really going to rip into this article.  Heaven forbid someone lose in the playoffs.  It's laughable to me the image that article is trying to display.  
It's like just because Brady got off to a historic start and won three Super Bowls in four years, he gets criticized when he doesn't win.  I take that as a testament to Brady's greatness, because anything less than a championship for him everyone else sees as a failure.  There isn't a quarterback in the league who wouldn't sell their soul to have the "failures" Brady has had.
But allow me to break this down intellectually for everyone.  There are two quarterbacks Tom Brady is constantly compared to.  Everyone say it with me: Peyton Manning and Joe Montana.
Fisher-Jones talks about Brady's high-touchdown, low-interception numbers in the postseason up to 2005 and how his interception numbers bump up considerably since that year.  I believe the stat was 15 touchdowns to just five interceptions from 2001-2005 and 15 touchdowns to 11 interceptions from 2006-2010.
Fair enough, I can't deny that fact.  But he wasn't logical.  You're allowed to have bad postseasons.  Like I said, there are guys who would absolutely kill to have eight years of postseason stats—good or bad.
But anyway, here's the logic Fisher-Jones was lacking in his article, and this is my proof that Brady isn't the has-been that Fisher-Jones is claiming he is.
Before Manning won his Super Bowl in 2006, he had 15 touchdowns to 15 interceptions from 1999-2006.  It took Manning seven postseasons to notch his first Super Bowl. He was derailed in two of those by Brady and the Patriots in 2003 and 2004, in which they would go on to win.  Since 2006, his trend has taken the opposite of Brady's—from 2007-2010, he has 11 touchdowns to just four interceptions and no Super Bowl championships.
So I assume you think he's washed up too, Fisher-Jones?  But wait, that's an anomaly to what your argument is.  If you have low interception numbers, you should be winning Super Bowls, right?  Brady only had three interceptions in the three years they won the Super Bowl, yet Manning has only four interceptions in the last four years and he hasn't won anything!  
I mean for God's sake, Manning threw seven interceptions in the year they won the Super Bowl alone!  By your logic, they should've been eliminated in round one! 
Let's take a look at Joe Montana. He won his first two Super Bowl in 1981 and 1984 while failing to reach the Super Bowl in 1983.  So we'll take his first three playoff years and compare them to Brady's.  In 2001, 2003 and 2004, Brady had 11 touchdowns to just three interceptions and won the Super Bowl all three years.  In 1981, 1983 and 1984, Montana threw 17 touchdowns and 11 interceptions, winning two Super Bowls (they were eliminated in the NFC Championship game by the Redskins in 1983).
Moving forward, after 1984, Montana would lose in the playoffs in the opening round in three straight seasons. From 1985-1987, he would throw zero touchdowns and four interceptions in the postseason.  In 1986, he threw for an abysmal 98 yards and two interceptions as the Giants curb-stomped the 49ers in a 49-3 rout.  The next year, Montana would again have an awful game as he threw for just 109 yards and one interception.  That gave him an average quarterback rating from 1985-1987 of 47.3.
Was Montana washed up?  Well, to be exact, the answer is hell no.  He went on to win back-to-back Super Bowls with the 49ers in 1988 and 1989.  In those two years, he combined to throw 19 touchdowns...and just one interception.  He had an average quarterback rating in those postseasons of 127.9.
So despite Brady's lack of success recently in the postseason, you won't find me, or any Patriot fan for that matter, claiming that Brady's days in New England are numbered.  You are the Al Davis of sports writing if you think that the reigning MVP and ongoing record holder for most consecutive pass attempts without an interception and still counting is on his way out.
I have no idea what would compel someone to even write such a false article.  You presented a few facts, but you didn't present them properly.  The article was full of exaggerated truths, false accusations, and skewed statistics.  This is the real deal.  Brady is the real deal.
As always, thanks for reading, and on behalf my friend Paul Fitzgerald over at TownieNews.com, "GFY" and remember Pats fans to "Keep Calm and Brady On."
Also be sure to add The-Patriots Place on facebook!