Fantasy Football Sleepers: Underrated Players to Jump-Start Your Team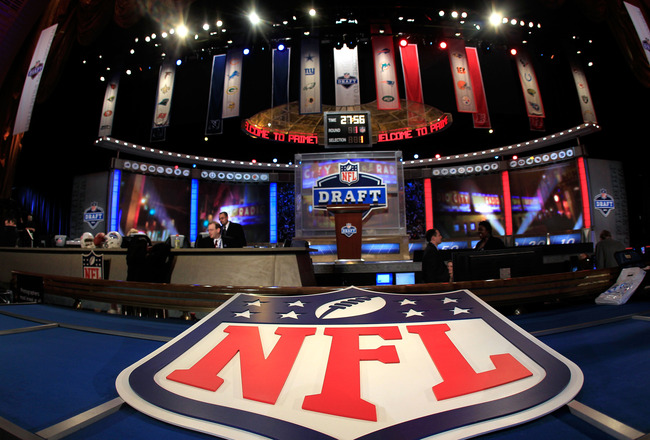 Chris Trotman/Getty Images
Everyone is looking for that special edge over the competition in their fantasy team this season and it starts with drafting the right players.
There are always the obvious choices, but what teams should REALLY be looking to pick up are the players that have been flying under the radar, and are ready to have a big year.
These jump-starters are what make teams great because no one saw it coming, and can give teams the points they need to really make it big in their league.
The hard part is figuring out who these players are, and making the gamble that you hope pays off in the long run.
Veterans at least have experience to soothe a potential drafter's worries, but rookies are unproven and can cause someone to have qualms about drafting them.
In the grand scheme of things, these risky picks a lot of the time, end up being the saving grace of a team, making zeroes into heroes, and generally upsetting entire leagues.
Here are a few tips and strategy tricks for the draft, updated for the most comprehensive player picks that will get your team on the road to victory.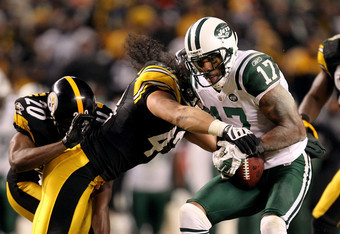 Knowing when to snag a player is key to a successful year, but in many ways can have people locking down when a player should be picked at all the wrong times. These next three players shouldn't be left out for very long, or you may find that they have already passed you by.
Braylon Edwards, WR

The players that have something to prove are usually the ones that bring their A-game to the field.
Braylon Edwards is exactly that kind of player, especially with the way his contract is laid out. Edwards has a $1 million base salary that is not guaranteed. He can earn the full $3.5 million if he catches 90 passes and earns a trip to the Pro Bowl.
With his career high at 80 receptions with the Browns in 2007, Braylon has his work cut out for him – play well or don't get paid.
A pretty good incentive for him, and a reassurance for those who would draft him.
Jacoby Ford, WR
Having just recently broken his hand, Jacoby Ford may seem like an unlikely choice but Shawn Cwalinski of The Answer Guys on ESPN.com would say otherwise.
"Last season, Ford averaged 18.8 yards per reception, 15.5 yards per rushing attempt -- with 2 TDs -- and returned three kicks for TD. Ford has what the Raiders love the most in a WR: a ton of speed. Ford did last season what fantasy owners like to see a rookie WR do -- he improved as the season progressed."
These numbers don't lie, proving Ford would be a great asset to any team, even with an injured hand.
Tim Hightower, RB
A powerful running back, Tim Hightower is an explosive player that will add great numbers to any team.
He nabbed 21 receptions in 2010 with the Arizona Cardinals and with the Washington Redskins; people are estimating him to have a huge season.
But the big secret of his success has been leaking as of late. It may play out well if you make your move earlier rather than later, or this workhorse may race right past you.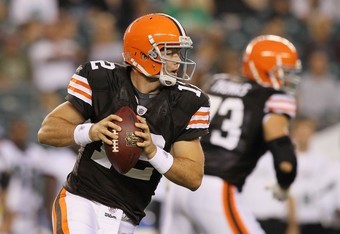 Having some tricks up your sleeve is how good teams become great. But having the right tricks can be a daunting task. Luckily these five players are exactly what the doctor ordered, with promising outlooks and numbers that will get any team excited to have them.
Colt McCoy QB
Colt McCoy may not have the flashiest arm in the NFL but his accurate and methodical passes will give solid numbers to your team.
A proven leader at the University of Texas, McCoy won a lot of games, a habit he seems intent on continuing with the Cleveland Browns.
McCoy completed nine of his 10 pass attempts for 135 yards and a touchdown in Cleveland's preseason opener against the Green Bay Packers, and if that is any indication of what is to come, you would be remiss to pass up this promising young quarterback.
Sam Bradford QB
A proven veteran, Sam Bradford is a reliable quarterback that will definitely help any fantasy team now that he has some dependable receivers in Austin Pettis and Lance Kendricks.
Bradford already had an amazing rookie year and with the added support in his receivers, look to him to take your fantasy team to new heights.
Mark Ingram RB
The 2009 Heisman Trophy winner Mark Ingram has shown he has a talent for the game in the preseason with the New Orleans Saints.
While he does have to share carries with Pierre Thomas, Ingram has the skill to really break out this season with some big numbers.
Greg Little WR
If Colt McCoy makes this list then his wide receiver Greg Little is the one to help make that happen.
Already seen as McCoy's go-to-guy, Little has the set up to make a huge impact on the Brown's game.
Lance Kendricks TE
Another pair to watch for is Sam Bradford and his TE Lance Kendircks. Bradford has his eye on Kendricks in the Red Zone, making for some promising numbers from the rookie.
Starting with the Browns preseason win over the Indianapolis Colts, where he caught five balls for 47 yards and a touchdown.
Don't miss out on this rising star.
-