Fantasy Football Draft Strategy: How to Pick the Perfect Team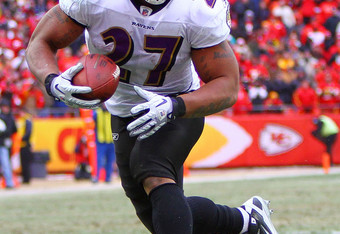 Picking the perfect team is actually possible in fantasy football. The key is getting the "correct" player at the correct or better value. There's no way to predict who your brother-in-law will draft due to his love affair with the Green Bay Packers, but there are three principles that will help you draft the perfect team:
Draft Two Running Backs in the First Three Rounds
Because so many NFL teams have adopted the duel-running back system, it's vital that you snag as many workhorses as possible early in the draft.
If you take Andre Johnson in the first round and Drew Brees in the second, you could be stuck with DeAngelo Williams as your top running back in the third round. Let your opponents use their first picks on non-RB positions!
Try grabbing Jamaal Charles or Ray Rice in the first, Philip Rivers or Roddy White in the second and then back to running backs with Darren McFadden in the third. You've got plenty of time to fill in receivers and quarterbacks later.
Don't Get Caught Up in a Position Scramble
Unless you have an insider telling you that Felix Jones is going to have a 2,000 yard season, don't get duped into taking him or any other mid-round player because of a run on a position.
Tight end seems to be a position that is prone to runs. If a team is planning on taking Antonio Gates but sees that he was just drafted, they sometimes panic and draft Dallas Clark a round and a half early! Before you know it, everyone behind him is taking a tight end several rounds before they should.
Know who the players you can scoop up in the late rounds are so that if this does happen, you'll be able to take advantage of the players getting passed on in lieu of the position scramble.
Wait Until the Final Rounds to Pick Your Kicker and Defense
This is a rule that I've always followed and have had great success with. I'll bet that less than half of you will follow this rule, but for those that do, you'll be glad.
In one of my fantasy drafts from last year, the Jets D/ST was taken in the eighth round. That was what many people were doing and no one scoffed at the owner. Who was taken after the Jets in that same round, though? Hakeem Nicks, Ahmad Bradshaw and Vincent Jackson.
It happens every year. Stock up on position players and take the best remaining kickers and defenses at the end.
Most recent updates:
This article is
What is the duplicate article?
Why is this article offensive?
Where is this article plagiarized from?
Why is this article poorly edited?