Abner Mares and the 10 Dirtiest Fighters in Boxing History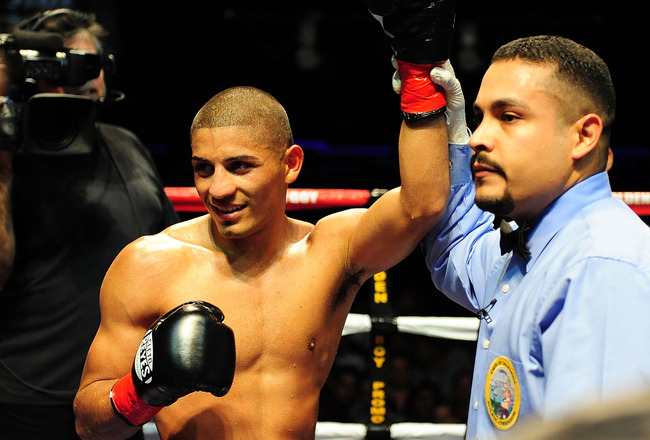 Jacob de Golish/Getty Images
In of the ugliest performances by a boxer we have seen in recent years, Abner Mares faced Joseph Agbeko on August 13 for the Showtime Bantamweight Tournament Championship trophy. In a fight that could have been otherwise very competitive, Mares continuously hit Agbeko with low blows from Round 1 all the way to Round 12. It was an ugly display by Mares but an even uglier one by referee Russell Mora who allowed him to get away with over 15 low blows on his way to winning the fight.
As consequence of his performance that night, Abner Mares now shares an ugly reputation with some iconic unsportsmanlike fighters such as the nine others featured on this article.
10. Bernard Hopkins
Ethan Miller/Getty Images
Bernard Hopkins is the oldest man to ever win a legitimate championship belt. At 46, there is no doubt he is not only a living legend, but also an active fighting legend. It takes great skills and dedication to stay competitive at Hopkins's age, but there is also no doubt that his dirty tactics have been one of his best tools to be able to do so. Hopkins is known for doing anything possible to have a slight advantage over his opponents. Whether its clinching, head butting, elbowing or as most often seen faking injuries or complaining about getting hit low to buy time on the clock. Many tricks that only age and experience can teach.
9. Marco Antonio Barrera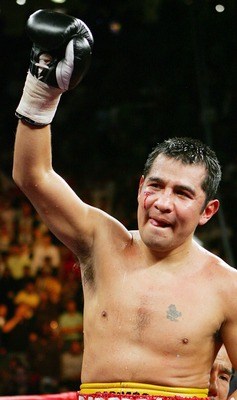 Ethan Miller/Getty Images
Marco Antonio Barrera will go down in history as a true badass. Some of his dirtiest tactics include punching Erik Morales at a press conference, body slamming Prince Nassim Hamed into the floor and then punching him while at it, knocking down Juan Manue Marquez with a hard right, then following it with an hard and illegal right punch to the head of Marquez as he was at his knees. Make no mistake, Barrera was certainly a dirty fighter, but one hell of a badass.
8. Mike Tyson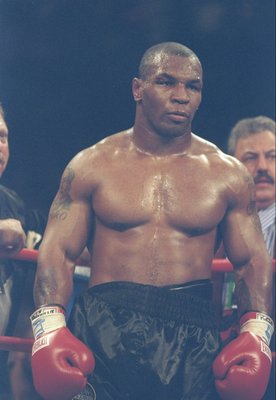 Jed Jacobsohn/Getty Images
When you bite off another man's ear, there is no doubt you will end up on a list like this. In probably the ugliest, most legendary and strangest display of dirtiness we have seen inside the ring, Mike Tyson bit of a piece of Evander's Holyfield ear...twice. The first attempt caused bleeding while the second bite attempt took off an entire chunk of Holyfield's ear. He was rightfully disqualified and forever labelled a wild man.
7. Abner Mares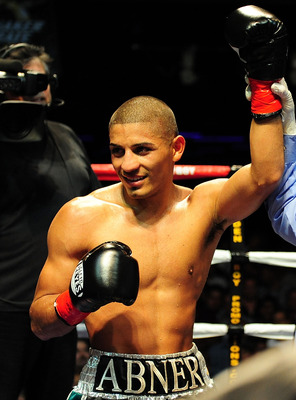 Jacob de Golish/Getty Images
When you hit an opponent low in the first round, it's no big deal. When you hit him low again in the second, it can become a problem, so look out. When you hit low once again in the third round, where is the warning? Well, Abner Mares was lucky to have one of the worse referees in Russell Mora that night, because he showed a great deal of dirtiness when he intentionally hit his opponent Joseph Agbeko with low blows for 12 straight rounds and finished off the fight with a smile on his face and claiming to have a clean decision.
In fairness to Mares, if an actual referee had been present that night, he would have most likely been disqualified and therefore he would have never been looked at for the rest of his career as a dirty fighter. But his true colors showed and he is in fact just that.
6. Antonio Margarito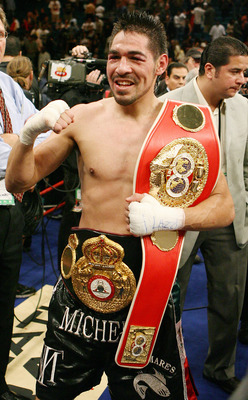 Ethan Miller/Getty Images
Margarito gains his spot on this list due to being part of one of the biggest controversies in recent years. Before his fight with Shane Mosley in 2009, plaster of Paris was found in the gloves of Antonio Margarito by trainer Nazem Richardson. Plaster of Paris once placed on the hand wrappings of a boxer become hard as blocks and can result in serious injuries to anyone getting hit with those punches and even become deadly. Whether Margarito had used plaster of Paris in his previous fights against Kermit Cintron and Miguel Cotto remains a mystery, but it certainly ruins his reputation forever and surely places him on this list.
5. George "Elbows" McFadden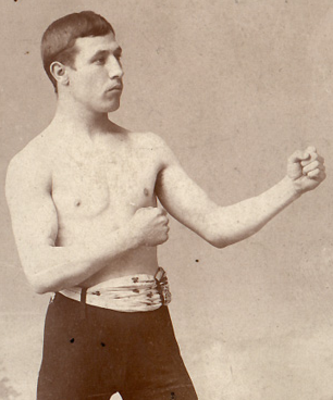 When you nickname is "Elbows," there is no doubt you are a dirty fighter. Some claim this was McFadden's nickname due to the way he used his elbows as a form of defense. Now even if any part of that is true, McFadden was clearly known for hitting opponents flush on the jaw with his elbows if any punches ever missed.
4. Evander Holyfield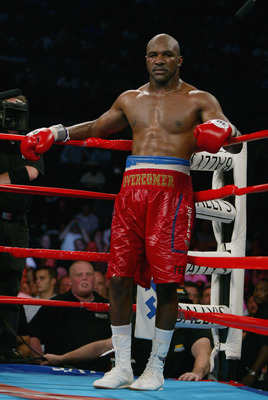 Al Bello/Getty Images
Holyfield will forever be famously tied to Tyson whether he wants to or not. And although he will always be looked at as the poor victim who got a piece of his ear bitten off by Tyson, many fans will also blame Holyfield for his dirty tactics and continuous head butting which many believe was what caused Tyson to reach that level of madness. Throughout most of Holyfield's career, he is known as one of the most iconic head butters of all time. Most of his opponents usually end up with deep cuts above their eyes, and in some cases like Nassim Rahman, with a baseball size lump on his forehead.
3. Luis Resto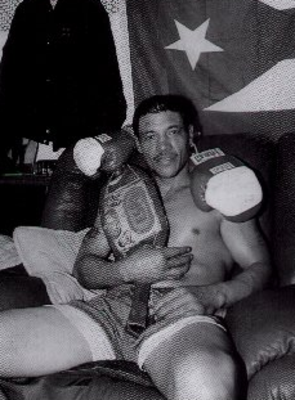 Before Antonio Margarito, there was Luis Resto. In 1983, Resto fought against upcoming star Billy Collins Jr. and came out victorious in a major upset. Upon celebrating in the ring, he went over to Billy Collins's corner for a sportsmanlike embrace. At that moment, Billy Collin's Sr. grabbed Resto's glove and noticed there was something wrong with Resto's gloves. A commotion erupted inside of the ring and the gloves where later inspected. The result was the fact that Resto and his trainer Panama Lewis had removed the padding from the gloves. Billy Collins Jr.'s injuries were so serious that he was advised by doctors to not fight for along time. Due to depression, Billy Collins drove his car of a cliff and unfortunately died. Resto and his trainer Panama Lewis where suspended from the sport of boxing the rest of their lives.
2. Sandy Saddler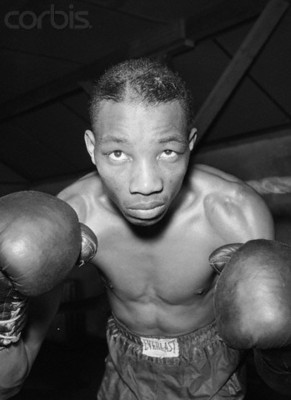 Sandy Saddler had great success against Willie Pep who is one of the most skillful, wise and defensive fighters of all times. How did he do it ? Well, Saddler was known as one of the most rough and complicated fighters to face due to his aggressiveness in terms of holding, pushing, head butting, tackling and doing whatever else was necessary to come out victorious, Saddler took pride in his rough and dirty style and during his career was mostly known for that fact.
1. Andrew Golota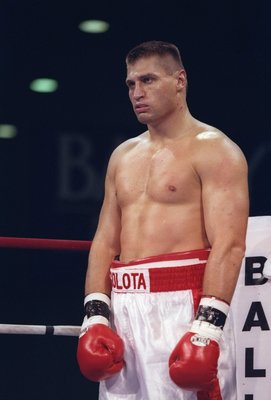 Al Bello/Getty Images
Most boxing fans automatically think of Galota when the question of dirty fighters comes up. Galota was simply an aggressive and dirty fighter and clearly didn't care or shy away from the image of it. Anytime Galota clinched with a fighter, you knew something dirty or illegal was going to happen. Some of the ugliest displays of his dirty tactics can be seen during his two fights against Reddick Bowe in which he was disqualified both times for hitting Bowe with blatant low blows directly to the genitals.
Some of Galota's actions inside of the ring where unpredictable and without reason sometimes. That alone made his tactics even scarier.
Keep Reading