Peyton Manning's Neck Injury and the Fantasy Football Implications
August 26, 2011
I'm a gambling man. I may not be a good one, but I like to dabble with a couple bets during the NFL season.
Right now I am exploring the Internet for the following bet: How many times will ESPN's Mark Schlereth use his infinite wisdom and knowledge to tell everyone that the Colts are a three-win team without Peyton Manning? I haven't found the number, but I'm assuming it's somewhere around 1,755.5.
Pound the over.
I'm also interested to see how many people will draft Peyton Manning before the fifth round of any fantasy football draft.
I don't care if you are in an eight-team standard scoring league or a 14-team point-per-reception league; Manning should not come off the board in the first four rounds.
When an NFL player has two neck surgeries within a 15-month period you avoid him and you don't think twice about it.
If he had a bum ankle or even a mangled shoulder I would consider taking a shot on Manning. Players fight through injuries all the time and play well enough to justify the risk. But when it comes to a neck or back injury, no one is worth the risk.
Let's pretend Manning returns in time to play against the Pittsburgh Steelers in Week 3. If he takes a vicious hit from James Harrison his season is over. I know every player runs the risk of getting injured, but I have to keep going back to the type of injury Manning has.
With a neck injury players cannot afford to take a cortisone injection or strap on a cowboy collar or neck roll and go back out there to play. Forget how ridiculous it would be to see a quarterback looking like Bryan Cox. It would be more outlandish to see Manning risk his quality of life, especially when he has nothing left to prove.
And why take Manning if no one knows when he will return?
It's foolish to draft someone in the first four rounds of a draft to stash him away on the bench.
If you take Manning you are passing up on the opportunity to pick up a healthy running back or wide receiver who will be on the field from the first week and has the potential to put points on your fantasy football scoreboard.
Resist the temptation and pick up a player like Felix Jones, Shonn Greene, Anquan Boldin or Brandon Marshall. Players of their ilk are starting running backs who will get a majority of the carries or receivers who will get a majority of the targets.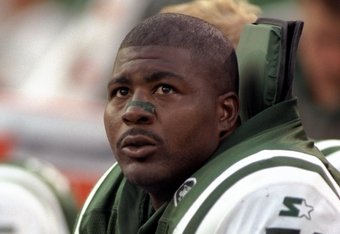 Fill the void at quarterback with someone like Matt Ryan or Ben Roethlisberger.
As Manning sits on your opponent's bench you can still start a quarterback who can easily put up 300 yards in a game with multiple touchdowns.
Manning's injury should also have people cautious about every player on the Colts' offense, which includes Reggie Wayne, Austin Collie, Pierre Garcon, Dallas Clark and Joseph Addai. 
The Colts upgraded their backup when they signed Kerry Collins, but that's not saying much when Matt Painter is the backup. What's that? Wrong guy from Purdue? Oh, Curtis Painter. Heck, Matt would be a better option at this point.
I wonder how many people in Indianapolis actually miss Jim Sorgi right now?
Let's put that over/under at everybody.
Okay, back to Collins. He may be a functional quarterback at times, but everyone's production on offense is almost a guarantee to drop.
Wayne should no longer be viewed as a solid No. 1 fantasy receiver. He went from being in the same class as Greg Jennings and Hakeem Nicks to being grouped with Miles Austin and DeSean Jackson.
Collie was one of Manning's favorite targets in the red zone, but will that stay the same with Collins under center? Better yet, will Collins consistently guide the Colts inside the opponent's 20?
Garcon looked like he was developing into a quality No. 2 fantasy receiver or at least a flex option. But with Collins running the show will the sixth-round draft pick regress?
Clark, many could argue, was Manning's go-to-guy because he is sure-handed and caught passes in traffic. Is Collins comfortable taking some of the risks Manning took to get Clark the ball?
And if the Colts can't pass the ball effectively will teams crowd the line of scrimmage and shut down Addai?
Pass on Wayne and take Mike Williams from Tampa Bay. Forget Collie and Garcon and target Jacksonville's Mike Thomas or Carolina's Steve Smith.
Clark may look too good to pass up, but you have to do it in favor of Houston's Owen Daniels.
Addai may fill a void as your backup running back, but let him slide by and take Tim Hightower from Washington.
Here's one more bet for you: Anybody who takes Peyton Manning in the first four rounds or plans to utilize anyone on the Colts offense as a major point producer will fail to win their fantasy football championship.