Serie A: Week 1 Predictions
March 17, 2017
It is still up in the air as to whether or not the 2011-12 Serie A season will begin on time as a strike looms as the players union seeks a collective bargaining agreement.
Should the season begin on time, here is a rundown on the Week 1 matches, with predictions. 
Saturday
On paper this clearly looks one-sided, but the defending league champions are without several key players.
Zlatan Ibrahimovic has begun training again after a recent ankle injury and is listed as questionable.
Milan is expected to field Antonio Cassano and Alexandre Pato in the attack if Ibrahimovic is unable to start.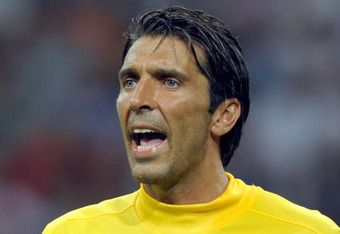 Cagliari has generally been a tough side in recent years. The club returns much of its back line and midfield, both of which have been areas of strength. The Cagliari attack does not appear to be as strong, however.
Fiorentina at Siena
Two Tuscan sides meet up at Siena's version of Artemio Franchi Stadium (also the name of Fiorentina's stadium).
Siena is returning to Serie A after just one season in Serie B. Its biggest summer acquisition was that of playmaking midfielder Gaetano D'Agostino, who spent last season with Fiorentina.
Fiorentina didn't have its best summer as the team didn't exactly do much to improve itself. But, the three-man attack of Stevan Jovetic, Alberto Gilardino, and Alessio Cerci could prove to be something exciting over time.
Siena does play on a pitch with small dimensions, and that sometimes can throw off opponents.
Predicition: Tie 1-1 
Sunday
Cesena remains in Serie A after returning to the top flight last season for the first time since the 1980s.
Atalanta is making its record 12th return to Serie A as the club generally goes up and down frequently.
Cesena made some fine offseason acquisitions, bringing in veteran defender Gianluca Comotto and troubled forward Adrian Mutu from Fiorentina. Mutu can play a key role if he stays out of trouble.
Atalanta remains much as it did last season. This should be a fine battle.
On paper this appears to be one-sided as Roma are the favorites even on the road.
But, Roma has not looked strong in the preseason, and Bologna has surprisingly made some moves to bolster its roster this summer.
Bologna has generally been a club that is quiet in the transfer window, but the additions of Robert Acquafresca and Alessandro Diamanti should help the attack.
Roma has a new coach in Luis Enrique, but his job appears to be already ticking as rumors suggest he and captain Francesco Totti are not on level terms.
Lecce at Inter Milan
 Samuel Eto'o may have left the squad, but Inter still has enough firepower to get through this one. Some smaller clubs like Lecce have been known to pull off surprises early in the season, but this should not be the case for Inter.
Lecce barely reached survival last season and will face the difficulty once again of trying to remain in Serie A.
Prediction: Inter 3-0 
Chievo at Lazio
This is an interesting matchup because Chievo are always a club that plays better than most expect it to.
Both sides are without their starting keepers as Federico Marchetti is suspended for just the season opener and Stefano Sorrentino, who could be moving to Palermo, is out for Chievo.
Napoli is coming off a bad week.
It lost a friendly to Barcelona 5-0 and then got the terrible news of its Champions League draw, which includes Bayern Munich, Manchester City, and Villareal.
That could get the club motivated. It has improved itself in the offseason, and the starters are healthy for this match.
Genoa has strengthened its goalie position with the acquisition of Sebastian Frey from Fiorentina. Genoa also has a strong defense. Its midfield and attack are a question mark, however.
Prediction: Napoli 1-0 
Palermo at Novara
Novara is back in Serie A after more than half a century. It figures to struggle over the course of the season due to a lack in players with Serie A experience.
Palermo is a team that has been torn apart in the transfer market. It may still be looking to find its identity. Perhaps it will know more about itself after this match.
Prediction: Tie 1-1
Catania at Parma
These two sides are roughly equal in talent, which should make for an interesting match. Look for players off the bench to provide sparks. Hernan Crespo is a quality veteran for Parma, and Francesco Lodi is one of the best free-kick takers in the business. He comes off Catania's bench.
Udinese has looked impressive early on, even though it lost to Arsenal in the Champions League.
Juventus has made a lot of changes in the offseason, and this team will get better. But, this is early in the season, and Juventus is still getting its group together.
Prediction: Tie 2-2