Matt Hardy Rushed to Hospital Emergency Room After Fall at Home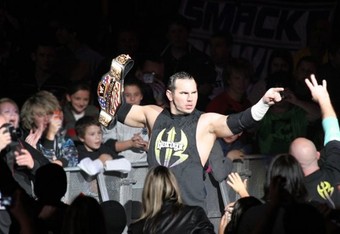 Matt Hardy (Photo by Triggafinga at Wikimedia Commons)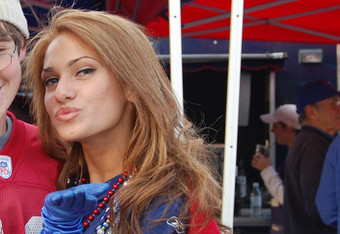 In a Formspring response by Reby Sky that I missed earlier, she said this about Matt Hardy's "situation":
"Hurt / exasperated / exhausted / furious / tired of being lied to / tired of enablers. Just tired."
She also posted this on her Twitter account a few hours ago:
I CAN'T CONTROL ANYONE. No one can. This is all very heartbreaking. The online harassment makes it worse. Try to understand.less than a minute ago via Twitter for BlackBerry®
Favorite
Retweet
Reply
Reby Sky
RebySky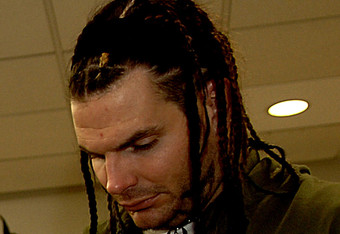 The newest issue of Dave Meltzer's Wrestling Observer Newsletter includes a story about Matt Hardy's arrest and firing that contains some new information. The newsletter was put to bed before news of Hardy's hospitalization broke, so there's nothing about that in there.
New information of note:
Matt was arrested on his reckless driving citation from a few weeks ago. It had been believed that he just got a ticket.
In spite of what Shane Helms is claiming about Jeff Hardy being better and TNA Impact Wrestling is implying bringing Jeff back, people who have in contact with the brothers say that "Matt has his ups and downs and Jeff seems to be in far worse shape." When both were in TNA, Jeff was always "in trouble" or "a potential problem" while Matt "was described as being fine much of the time" and "seemingly embarrassing" at others.
Matt and girlfriend Reby Sky were kicked out of the hotel they were staying at in Atlanta for Wrestlemania this year for fighting at 3:00 AM.

It probably goes without saying that TNA is asking for trouble by bringing back Jeff Hardy on live TV tomorrow night.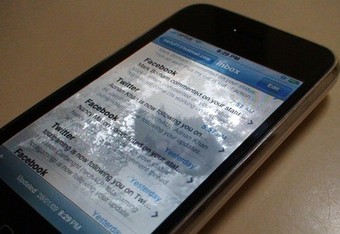 I should've noticed this earlier, but Matt Hardy tweeted something pretty stupid last night around midnight. This appears to be around the time of the episode that started late last night with him tearing apart his house and ended today with him falling down the stairs of said house.
Matt Hardy somehow dropped his mobile/cellular/whatever you want to call it phone in his hot tub last night. Presumably, this was while he was doing whatever he did that tore apart his house. Then, when he needed to alert his girlfriend Reby Sky to call him on his home phone instead of the broken cell phone, he went on Twitter to contact her.
Hardy earned a Fail Whale by publicly @ replying her with his home phone number instead of direct messaging her. Thus, his home phone number is visible for the world to see.
Or so he thought.
Yes, Hardy tweeted the wrong number. Subsequently, Sky replied to him that he mistakenly posted the number publicly and needed to delete it. She also tweeted that it wasn't even his actual home phone number and instructed readers not to harrass the rightful owner thinking that they're calling Matt Hardy.
On one hand, plenty of people have dropped their phone in water or screwed up direct messaging on Twitter as a result of clumsiness, stupidity, and whatnot. On the other hand, given what's been going down with Matt Hardy these last few days and that he got his own phone number wrong, I wouldn't necessarily chalk them up to more benign causes.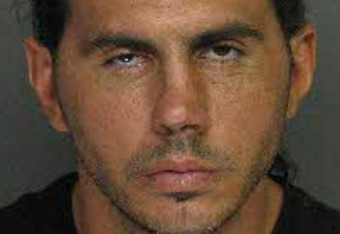 The F4WOnline.com post about Matt Hardy's hospitalization has been updated to say that Hardy fell down the stairs in his home "in what appears to be the latest episode in a sad meltdown." The update references the video of Hardy's house being a mess that went up late last night.
Connecting the dots, it seems like Hardy has been spiraling out of control worse than ever over the last few weeks. Based just on what we know, he recieved a reckless driving citation a within the last few weeks, had a car accident that led to a DWI arrest (which gave us the above horrifying mugshot) on Saturday, TNA Impact Wrestling fired him hours later, he tore his house apart while having some sort of episode late last night, and fell down the stairs of his house today.
Throughout all this, he has refused to admit that he has a drug problem. He hasn't even tried to humor anyone who said he did. He's unrepentant, and even though his issues have cost him two jobs in a year, he doesn't think he needs to make any changes because he claims to have "enough money for two lifetimes."
Every time he seems like he hits bottom, he doesn't see it that way. Even though he claimed to be rid of his vices by the car accident, his friends say that's not true. It's clear this is not going to end well and that it is going to end soon. We just need to detach ourselves from it all and hope that he doesn't hurt anyone else in the process.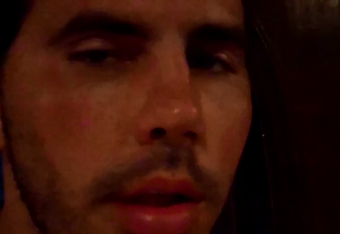 F4WOnline.com is reporting in their initial post about Matt Hardy's hospitalization that one source told them that "he trashed his house before being taken in." That doesn't some like he just fell down, does it?
In addition, it also meshes with what's shown in the untitled YouTube video that he uploaded late last night. In the video, Hardy looks shaken, claims to have saved "a school bus full of kids" in the process of wrecking his car, and then films a large area of his house, which is a complete mess. Furniture is overturned, DVDs and all sorts of other items are all over the floor, and even a large amount of uncooked rice is spilled in one spot.
Throughout the video, he mumbles cryptically about ghosts or something, ending with "I wish I could explain, but I can't. I'm afraid of what's going to happen next."
This doesn't look good, to say the least. I sincerely believe that if he doesn't get help he'll be dead within weeks.
In the last day or so, even before he was hospitalized for whatever happened today, some of Matt Hardy's close friends are have started to admit that there's something not right about how he's been acting.
Long-time friend Shane Helms said the following to Brian Fritz in an interview on his Between The Ropes podcast:
"Matt is going through a time right now. I can't get down there and I can't move as much. I wish I was there to talk to him in person so I could get a better gauge of what's going on. I worry about Matt … a lot. It's kind of flipped because Jeff is now … Jeff has everything together now. He's really a good father, a really great person.
[...]

And now it just seems like the shoe is on the other foot and Matt is having his difficulties. I'm not even sure what they are. I have an idea but that's not for me to say. He's my friend so it's probably something that, honestly, I wouldn't say anything. But I do worry about him as I would worry about any friend or loved one."
This is a noticeable change from the attitude that Helms had displayed on his Twitter account, where, in spite of Hardy endangering many people's lives in by driving while impaired, he tweeted messages like this:
@lariosme And you should be more concerned about your own life, or do you not have one. Probably not.less than a minute ago via web
Favorite
Retweet
Reply
Gregory Shane Helms
ShaneHelmsCom
Meanwhile, Matt Hardy's girlfriend Reby Sky alluded to Matt's problems when answering questions on her Formspring account:
"Q: You seriously must have the patience of a saint. Kudos and respect to you.

A: I'm really, really trying here. Thank you.
Q: Tell me something funny that happened recently.

A: Jeff made a pretty funny comment in the hospital yesterday. Other than that, NOTHING funny has happened recently.

A: Is today going any better?

Q: Every day for the last week has been worse than the previous. Every day is the worst day of my life."
This is an important change. If his loved ones are now trying to get him help, then maybe it's now a little bit more likely that he will.