Manchester United: 5 Reasons for the Success of United's Youngsters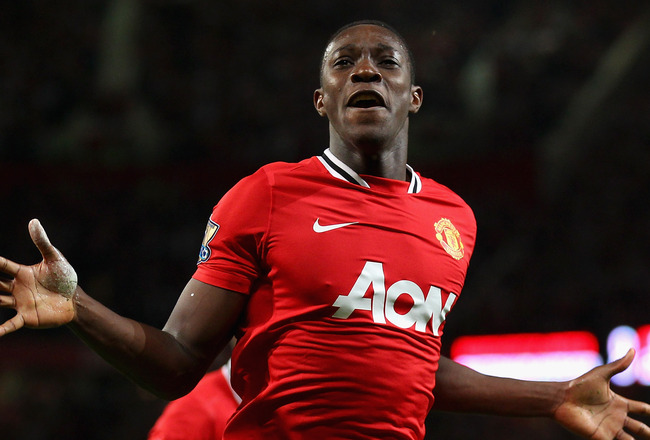 Alex Livesey/Getty Images
Last year's Premier League top scorer Dimitar Berbatov's place in the starting XI is in clear dilemma. Leave that out, he didn't even get a substitute place in the 2010/11 UEFA Champions League final!
Last year's wonder-kid Javier Hernandez is also finding it hard to get back into the XI.
All of this because of a certain someone called Danny Welbeck.
When Cristiano Ronaldo was having his 42-goal season, Danny Welbeck scored a magnificent goal from long range. People lauded him at that time, but he was too young. Now, he is all ready and fit to go.
What will happen when Michael Carrick and Darren Fletcher come back into the squad? With Anderson and Cleverly doing the job pretty well, both these guys will have a hard time.
We hear claims of wonderkids time and again, but only a few burst out and onto the big stage. Out of those few, it seems that many belong to Manchester United.
How is this possible? Let us see.
5. Exposure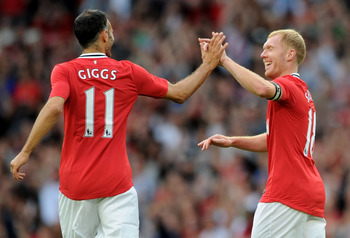 Chris Brunskill/Getty Images
Not many people get the chance the bond with the best in the world. United make the best players and buy the best players.
Youngsters like Danny Welbeck and Tom Cleverley had the chance to join hands with Cristiano Ronaldo, Ryan Giggs, Roy Keane, Ruud van Nistelrooy and Paul Scholes. This meant that they could learn all the tricks of the trade from the best players in the world.
They made the best out of it, and now they have a chance to turn into one of the best on their own.
4. Talent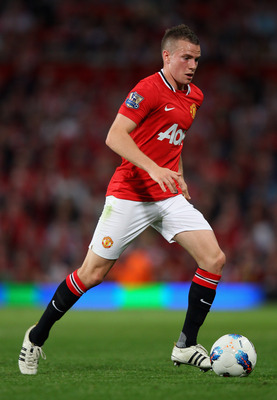 Alex Livesey/Getty Images
Nobody can survive without pure talent. Manchester United pick the best possible talents and nurture them. Much credit should go to the scouting staff at United.
Fergie's fledglings and the current crop are very viable examples to that fact.
3. The Desire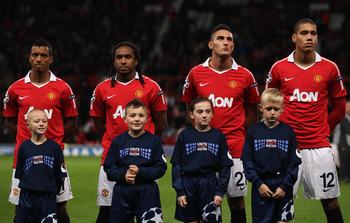 Alex Livesey/Getty Images
Danny Welbeck, after giving a match-winning performance against Spurs, said, "There is no better feeling for a Manc kid than scoring for United."
That is the desire that keeps the United bandwagon running time and again.
A United player has his team in his blood and that keeps him a Mancunian forever.
2. Loan Spells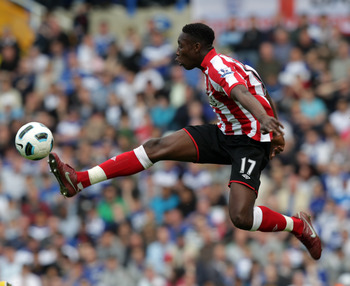 Ross Kinnaird/Getty Images
You cannot expect to play in Manchester United when you are a youngster. Thus, you get loaned into different teams that want United's talent.
Since many of Ferguson's former players are coaches these days, it becomes easy for youngsters to get into different teams.
Last season, Welbeck got into Sunderland and Cleverley got into Wigan. Both of them have returned as exceptional talents.
1. Sir Alex Ferguson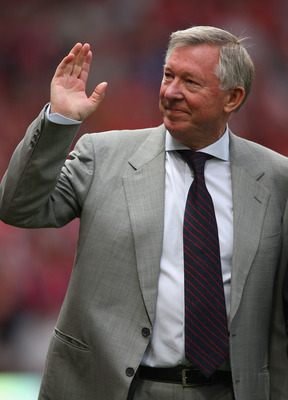 Alex Livesey/Getty Images
The main reason is Sir Alex Ferguson, period!
You can argue all you want, but the gaffer is arguably the best manager in this world.
He is the reason for the success of United's talents.
Keep Reading

Manchester United: Like this team?