NBA HoF Watch: Current and Recently Retired Players, Scale of 0 to 10
August 23, 2011
As always, people are debating which current and recently retired NBA players should be in the Hall of Fame.  Therefore, I rank players on a scale of zero to 10.  Six or higher means I think he should get in, five is "bubble" and four or lower is nope. 
This list gives less credit to the "gut" feeling certain lists use, instead favoring arguments based on whether or not players have accumulated stats and accolades worthy of Hall. 
And I, for one, believe that the argument of "you need a ring to be in the Hall" has largely been discredited, thanks to Chris Mullen, a barely-top tier player without any hardware.  I more look in terms of statistics, such as leading the league in scoring or boards, and accolades, such as the All-NBA Team.  I do give a little bonus to winning a title, but not that much.
First off, let me start off with the easy ones.
Shaquille O'Neal, Kobe Bryant, Tim Duncan, Dirk Nowitzki and Kevin Garnett—10.  
You have to ask about these guys?
Paul Pierce—9.
Pierce usually gets up there because he has done more in a Celtic uniform than over a dozen Hall of Famers.  But he doesn't get the full 10 because he's never won an MVP, has never started an All-Star Game, has only one All-NBA Second Team appearance and will never ever make a list of the 15 or 20 greatest NBA players.  If he does pass Hondo for most points all-time in a Celtic jersey (he needs 5,000 more points to do it), I'll give him a full 10.
Steve Nash—9. 
Some metrics, like Basketball-Reference's, put Nash's probability of getting in at 50-50.  He doesn't have a ring; he doesn't even have that many high-caliber seasons.  But he has led the league in assists five times and has two MVPs, so that should guarantee his entry into the Hall.   
Jason Kidd–9. 
No MVP, but now he's second all-time in career assists and finally has a ring.  Also five first-team All-NBA selections has to count for something.
LeBron James—8. 
Sorry, but I can't buy the argument that LeBron will get denied the Hall even if he retired tomorrow, or retired later without a title.  The man has two MVPs and every MVP has made it into the Hall of Fame.  He has a scoring title and almost every scoring champ is in the Hall.  He has five All-NBA First Team Appearances and everyone who has that many is in the Hall.  LeBron is a Hall of Famer.
Dwyane Wade–8. 
Wade has a ring.  LeBron doesn't.  Wade has a scoring crown, two first team All-NBA selections and has the 10th highest scoring average in the history of the NBA.  Wade also has the distinction of being the second most used player in the history of the game.
The lowest number I'm assigning for a former MVP.  I'm afraid that when people will remember A.I., they'll remember his Denver-Detroit-Memphis days of not trying rather than the days when he led the league in scoring four times.  Despite his thug/locker room poison image, the fact that he was an MVP, started nine All-Star Games and was named All-NBA First Team three times should count for something.
Ray Allen—7.5. 
Yadi, Yadi, more three pointers than anybody.  One title.  One All-NBA Second Team.  Two All-NBA nods total.  Also, considering the fact that Reggie Miller, who Allen is similar to statistically with the exception that Miller has more points and Allen has more rings, did not get into the Hall of Fame.  So in, but not the absolute 100 percent no-questions-asked lock people think he is.
Chris Paul—7. 
No title, no MVP, but still pulls highly in the Hall of Fame percentage for some reason.  He is one of the best point guards, has twice lead the league in dishes and did almost win the 2008 MVP.
Tracy McGrady—6.5. 
As with A.I., a multiple-time scoring leader who followed it up with some mediocre seasons.  Also, no playoff success.   He averaged 25 points or better for five straight seasons and made two All-NBA First Teams.  It's not as good as some of the other players on this list, but it is comparable to, say, Chris Mullen…maybe even a little bit better.   
Grant Hill—6. 
A few great seasons early in his career, but what has he done lately?
Vince Carter—6. 
Essentially the same arguments as Hill.  Ten years ago, who would've thought they'd be playing on the same team…in PHOENIX?   Also, both are hurt by playing in lower-profile markets.  If they had put up those numbers for someone like the Knicks, people would be touting them more.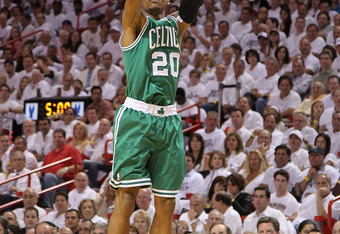 Pau Gasol—5.5. 
Largely helped by being an international star and winning two titles on Kobe's team.  Only had one All-Star and no All-NBA Teams with Memphis; finally got an All-NBA Second Team nod this year.
Tony Parker—5.5
See Pau Gasol.  International player with a few All-Star appearances, one All-NBA Third Team.  Not a superstar in his own right.
Dwight Howard—5.5. 
Even though he's been in the league for seven seasons, I'd like to think he's done enough to be a Hall of Famer.  Granted, no ring, no MVP, but no problem.  Four first team All-NBA selections at center puts him in a league with George Mikan, Neil Johnston, Wilt, Kareem, Moses Malone, Olajuwon, David Robinson and Shaq…all unquestionably Hall of Famers (in fact, every center with a single First Team all-NBA since 1956 is in the Hall).  Three rebounding crowns (that's avg., five if you consider TOTAL rebounds)…only Wilt, Russell, Kevin Garnett, Moses Malone and Dennis Rodman (all Hall of Famers) have more.  Being the dominant big man for the last few years should guarantee Howard a slot, even now.       
Ben Wallace—5.  
On the bubble.  He was helped by Rodman's induction and would further be helped if defensive-minded players Alonzo Mourning and Dikembe Motumbo are enshrined.  Has two rebounding crowns, four Defensive Player of the Year awards and three All-NBA second team appearances (since some of them were at center and All-NBA centers tend to make the Hall, that will help).  Hurt because he doesn't really bother to do things like, um, score points?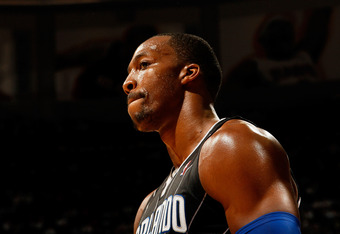 Amare Stoudemire—5. 
Too many people write off Amare, but there are things he has going for him.  Every first or second team All-NBA Center since 1956 who was eligible for the Hall of Fame has been enshrined.  Amare has been first or second team All-NBA five times.  He's also among the top 30 all time in both scoring average and true shooting percentage.  According to Basketball-Reference's metric, which I admit I don't always have faith in, he's a 63 percent chance.  Could a ring or another first Team All-NBA help his chances? Sure.  But as of right now, he's a bubble player.
Chauncey Billups—4. 
The "title and gut" discussion I referenced above thought Billups had a shot at being a Hall of Famer.  I don't.  He had ONE season where he finished in the top five in assists and was All-NBA Second Team.  He's only 39th all-time in assists and 69th in assists per game.  His two saving graces are his .894 free throw percentage and 1,735 threes.  But I don't believe that is enough to get him into the Hall, especially since he was never been anywhere near the best point guard of his day.  
All hype, little substance.  Won a college title in a day and age when the NCAA is little more than a sideshow.  He doesn't really do anything except score points (He IS 13th in career scoring average, fourth active), and has yet to make the All-NBA First Team.  To solidify his case, it would help if he had a couple more solid seasons in New York, got to 20,000 points and got a ring or at least an All-NBA First Team appearance.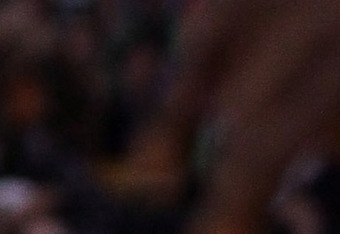 Chris Bosh—4.
You want the underperforming team's argument or the argument that he wasn't a top-notch player at any point?
Kevin Durant—3.5. 
Kevin Durant has only played a few seasons in the NBA, but he only needs to play a few more of the one's he's been having to get over the hump and become a Hall of Famer (a ring, an MVP or a Gold Medal wouldn't hurt).   Two scoring titles, two All-NBA First Team isn't quite Hall of Fame, but it's well on the way.
Manu Ginobili—3. 
Three rings, a couple of All-Star appearances.  Really depends on whether the Hall thinks the Spurs' dynasty is worth four Hall of Famers (counting David Robinson) instead of three.
Joe Johnson—3.  
Who?