MLB Predictions: Grading Jose Bautista, A-Rod, and other Second Half Predictions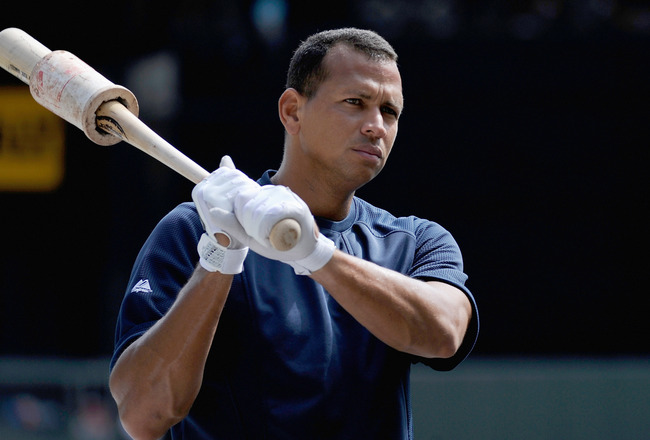 Hannah Foslien/Getty Images
The Dog Days of August are about to give birth to Major League Baseball's stretch run, always among the most important and exciting periods of a monotonous, long-winded season. With so little of the season remaining, the most cowardly of baseball fans and analysts, in hiding for most of the summer, are about to flood the web with bold predictions for the rest of the schedule and subsequent postseason.
After all, who would be afraid to project that the Yankees and Red Sox will both make the playoffs this year, or that Justin Verlander and C.C. Sabathia will jostle for the AL Cy Young? To forecast events such as these would be as easy and courageous as taking your next breath.
I, however, am not afraid to plant my flag in the ground early on, as I did at the All-Star break with 12 predictions for the second half.
Note: this slideshow will make very little sense to you if you haven't read my original predictions, found by clicking the above link.
Almost two months later, and in the back-to-school spirit, I'm back to grade myself on them, and to talk about what we might see as pennant races heat up and rosters expand in September.
Promise me you won't grade me as harshly as I grade myself. Without further ado, my graded predictions for baseball's second half.
Prediction: Alex Rodriguez Will Slump Upon Returning from Knee Surgery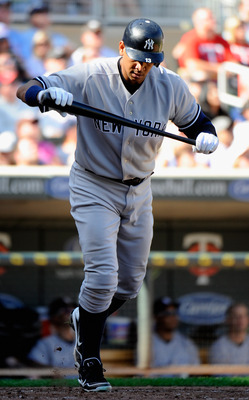 Hannah Foslien/Getty Images
Almost six weeks to the day after undergoing surgery on a partially torn meniscus, Alex Rodriguez returned to the Yankee lineup on Sunday. His 0-for-5 showing at the plate was certainly a farce, a demonstration like so many before explaining that players sometimes have a little rust to shake off in their immediate return from a long-term absence.
Then again, it might be the supporting evidence for my prediction, that A-Rod's sprint to 2011's finish line will be one filled with potholes, loose footing and a lot of hilly terrain to climb.
My initial prediction conceded that the 36-year-old is no stranger to white-hot second half production over his distinguished career, but an uptick in injury issues and age appear to have caught up with the future Hall-of-Famer. Indeed, Mike Mazzeo of ESPNNewYork reported Tuesday Rodriguez is now out of the lineup dealing with a left thumb injury sustained while fielding a grounder on Sunday.
This doesn't sound like a major setback, but sometimes the nagging minor ailments are the ones that seriously hamper performance on the field.
It's too early after his return to tell whether A-Rod's last 40 games will fulfill prophecy or invalidate it. All I know is that with his Yankees locked in a bitter tussle with the hated Red Sox for AL East supremacy, his September production will be crucially influential to the division's outcome.
Prediction grade: Incomplete
Prediction: Jose Bautista Will Eclipse 50 Home Runs for the Second Straight Year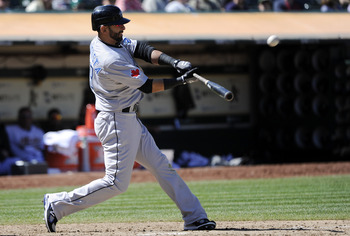 Thearon W. Henderson/Getty Images
At the break, Toronto Blue Jay slugger Jose Bautista had amassed 31 HR, 65 RBI and a gaudy .334 average. He was raking at a torrid home run/9.6 at-bat pace over 299 at-bats. I noted that in his 54 HR 2010 campaign, he lifted off once every 10.5 at-bats, a pace that he had dwarfed that far in 2011.
It seemed like his ascent to another 50 HR season would require only a leisurely jaunt to the finish line based on the breakneck pace he had set.
Then, he stopped hitting home runs.
In 97 second half ABs, Joey Bats has gone yard just five times, bringing his total to 36 with roughly 35 games to play. A little number-crunching leads to the discovery of a sloth-like HR/19.4 ABs over the last five weeks. Not only has his power cooled, but his average in that period is a pedestrian .268, and his run production anemic with just 15 second half RBI.
His totals in just five months would qualify as a career year for most players, but Bautista has not met the standard he set for himself over the last season and a half.
He's got his work cut out for him with 14 bombs to go to reach the half-century mark. He has just shy of 200 plate appearances left to make it happen. A two-week binge is more than enough to get him back on pace, but, at this point, it looks like a moderate swoon has cost Bautista a chance at back-to-back 50 homer seasons and me a stellar grade point average.
Prediction grade: C+
Prediction: Jose Reyes Will Be a New York Met Come August 1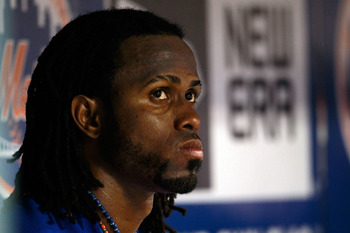 Chris Trotman/Getty Images
Alright, alright. I know it wasn't the most courageous of predictions to forecast that Mets' SS Jose Reyes would still be with the team as the trade deadline passed. Even with the wildfire of rumors that he'd be moved to free up the Met payroll, the chances of him staying in New York were never worse than 50-50.
But still.
Mets GM Sandy Alderson would proceed to shed the tyrannical contracts of Carlos Beltran and Francisco Rodriguez over the following two weeks, and Reyes-focused talks shifted away from trade speculation and toward a huge extension.
That extension hasn't come yet, and Reyes is back in a familiar place: the disabled list. He's missed roughly 40 games this year, something the Mets have come to expect over the last three seasons, but he's still in the blue and orange pinstripes.
Count that, and a possible long-term extension, as a win for me.
Prediction grade: A-
Prediction: Pirates' Surprise Rotation Collapses, Taking Playoff Hopes Down with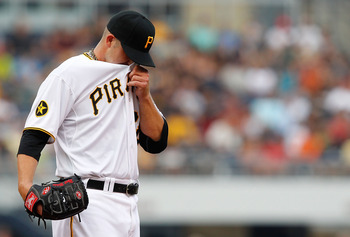 Jared Wickerham/Getty Images
In my original slideshow on July 14, I forecasted the following:
A lot of those numbers, many will claim, are the product of extremely hot play and are a lock to regress by the law of averages. For example, does anyone believe that Karstens (2.55) and Maholm (2.96) are of sub-3.00 ERA caliber?

Can Joel Hanrahan, he of the 4.04 career ERA and career best six saves, continue on the lofty course he's charted for himself thus far?

I answer no to both questions. The baseball season is a marathon, not a sprint, as the old cliche goes. The Pirates, no credit withheld, have played the season as a sprint so far. The roster is still deplorable at many positions, and the marked differential in year-to-year record is inflated.

Maholm, Karstens and Co. are about to enter uncharted territory: a meaningful pennant race with real stakes. Mix the pressure of expectation with a high innings toll and a pinch of burdensome offense, and the weight will be too much for the overachieving Pittsburgh rotation.

Momentum can carry a team for a period of time, but sooner or later, you always find out what a team is really equipped to handle.
The Pirates exited the break at 47-43, and after taking four of five to start the second half, have sputtered to a ghastly 9-24 mark as the pitching has regressed. Down just one game in the NL Central on July 14, the Pirates currently sit at 16.5 games behind the unconscious Milwaukee Brewers. A stunning and rapid decline.
I predicted the general downfall of the team, but what of the individual predictions about specific pitchers?
| | | | | | |
| --- | --- | --- | --- | --- | --- |
| | W/L on July 14 | W/L since | ERA on July 14 | ERA since | Blown Saves since July 14 |
| Paul Maholm | 6-9 | 0-5 | 2.96 | 5.75 | --- |
| Jeff Karstens | 7-4 | 2-3 | 2.55 | 4.14 | --- |
| Joel Hanrahan | 0-1 | 0-2 | 1.34 | 2.81 | 3 |
Again, reality fits the prediction pretty snugly. Maholm, Karstens and Hanrahan have all descended from their first half clouds and, not surprisingly, the team has followed suit.
Once the eighth-best staff in ERA, the Bucs have dropped to 14th in six short weeks, a clear indicator that this team was not ready to compete in 2011.
For predicting this development rather accurately, I pat myself on the back.
Prediction grade: A
It's a darn shame that I don't give out A-plusses.
Prediction: The Only Notable Division Race in the AL Will Be in the AL West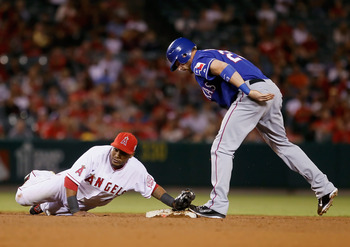 Jeff Gross/Getty Images
As the second half dawned, I saw the Yankees and Red Sox as the clear-cut top two teams in the American League. I was undaunted by this fact, however, in predicting that the Red Sox would eventually pull away with the best lineup in the majors and a starting rotation anchored by a couple aces.
The jury is still out on that front.
Boston held a half-game lead back then; now they trail the Yankees by percentage points in the AL East. Rest assured, self: this outcome can be chalked up to the normal fluctuations that standings experience throughout a baseball season. Not to worry about my prediction.
The AL Central, which had the look of a potential four-horse race, has predictably panned out. The Cleveland Indians, Chicago White Sox and Minnesota Twins have all lost pace, exposing themselves as the lackluster clubs that many knew them to be. Here's what we said back then about the Central:
The Detroit Tigers' seizure of the lead right before the break is foreshadowing of how the second half will play out in the Central.

They'll win this division for two reasons: Justin Verlander's brilliance is enough to stabilize an otherwise shaky rotation and dictate a division race, and the contenders (Indians and White Sox) are playing punchless and uninspired ball.

The Indians had their 15 minutes of fame with a fast start, but the honeymoon is over for the Tribe, who will be hard-pressed to beat out the veteran Tigers even though they trail by just a half-game at the break.
Solid.
In the West, things haven't drifted off course, though the Texas Rangers have threatened to run away with the lead a couple times. On August 7, the Rangers' lead whittled down to one game over the streaking Angels. Nine days and a bad Angel stretch later, Texas had a cushy six-game advantage.
Now, the Angels are on a five-game win streak and have cut the lead down to 3.5 games. They've never seemed to be a legitimate threat to the Rangers and are definitely overmatched on offense and at the back of the rotation. However, the longer a heavyweight lets a challenger hang around, the more dangerous that challenger becomes.
The Angels don't have the offensive proficiency to stage a long winning streak, but the pitching staff can easily keep the team in the race. Add in the well-deserved extension that the Angels just awarded Jered Weaver, and the Cy Young candidate could take the team on his shoulders and bring the division race down to the last day of September.
I still think that the Rangers are the better team and will prevail to take the division, but the drama in the division is alive, and slowly building to a late-September crescendo.
Prediction grade: B+
The Yankees-Red Sox thing hasn't worked out so well, though there is still time for it to go my way. The other two divisions in the AL are right on schedule per my guesses.
Prediction: Hanley Ramirez Will Rise and Lead the Marlins into NL Wild-Card Race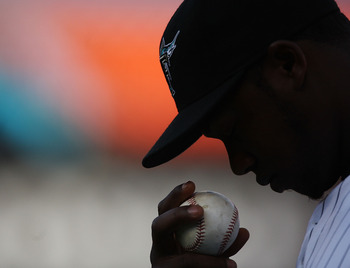 Sarah Glenn/Getty Images
Whew. We've arrived at this point mostly unscathed by the threat of poor predictions. It looks like we might avoid academic probation this semester after all.
What? Marlins star SS Hanley Ramirez hasn't played in over three weeks because of an injured shoulder, might not play again in 2011 while his team has accrued baseball's worst August record at 4-16?
I knew this set of predictions would fall off the rails at some point.
In spite of his career-worst start to the 2011 season, my All-Star break prediction gave the benefit of the doubt to Hanley Ramirez. He was healthy, his team was rolling and plenty of games remained on the schedule for the team to mount the second half rally that they achieved in runs to the World Series in 1997 and 2003.
Still, with the lineup and rotation the Marlins were trotting out, and ace Josh Johnson's season-threatening injury, this conjecture was a long shot from the start.
Sure enough, the Marlins floundered after making me look like a genius. When play began on August 3, the fish had climbed to .500 at 55-55, trailing Atlanta by eight in the Wild Card and resting in a third place tie in the NL East.
On August 2, the team watched its season go down in flames as the franchise cornerstone, Ramirez, sprained his left shoulder and visited the DL. The team was flattened, and has dropped a staggering 16 out of 18 games since, including separate skids of seven and six in a row. They now sit 20 games behind Atlanta in the Wild Card and have sunk to last in the NL East.
It's safe to say that there will be no Wild Card run from the Marlins, and if, by some act of God there is, it won't be Hanley Ramirez that drives that car.
Prediction grade: D
Prediction: Jose Bautista, Not Adrian Gonzalez, Will Threaten AL Triple Crown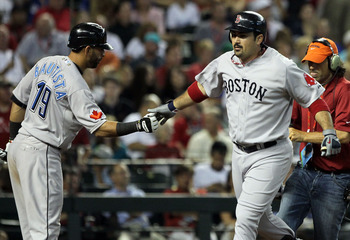 Jeff Gross/Getty Images
Back then, the first Triple Crown winner since Carl Yastrzemski in 1967 seemed like a possibility, though a remote one.
Now, it is utterly inconceivable. Further, Adrian Gonzalez, at first in batting average and second in RBI, is actually much closer to the achievement than is Jose Bautista, whose average and power have waned.
In my ignorance and naivety of six weeks ago, I wrote:
Bautista leads the home run race by six over Mark Teixeira, and I'd be shocked if Bautista slumped so much as to relinquish that lead. He trails Gonzalez by 12 RBI and two-hundredths of a point, both reasonably overcome over a 70-game span.
Well, the scenario I wrote I'd be shocked to see materialize materialized. Bautista has had a power outage, the likes of which has left him just one big fly ahead of Curtis Granderson for the AL lead and a distant eighth in both batting average and RBI. He now trails Gonzalez by 17 RBI and 31 points in batting.
Gonzalez could easily take two of the three categories, but his 20 HR, with just three since the All-Star break, are barely half of Bautista's league-leading 36.
Neither hitter had slumped all year until recent difficulties, so there is little surprise at what has become of the Triple Crown race. There's a reason that nobody has won the Triple Crown in 44 years: it's next to impossible to stay hot for an entire season with the hitting versatility needed to achieve the feat.
Gonzalez and Bautista are just the latest reminder that even today's most talented hitters, at their best, don't measure up historically.
I don't fault myself too much on this prediction. It, like the Hanley Ramirez/Marlins guess, was a long shot from the start.
Prediction grade: B-
Prediction: Only Four Teams Will Reach 90 Wins
Drew Hallowell/Getty Images
The main backing of this prediction on July 14 was baseball's strong parity in 2011. At the time, 16 of 30 clubs had winning records. Now, that number is down to 13.
What this means is that the standings have started to spread out to the extremes. The best teams, Philadelphia, Atlanta, Boston, New York, Detroit, Texas, Arizona and Milwaukee, have all played very strong baseball. All of those teams, except Arizona, have played .619 ball or better in August. At the All-Star break, only two teams, Boston and Philadelphia, had a winning percentage of .600 or better.
On the contrary, the bottom feeders have finally played like bottom feeders. However, that's a slide for a different slideshow on a different day.
The Phillies (83-44), Yankees (77-49), Red Sox (78-50), Braves (78-52) and Brewers (78-53) are poised to throw a wrench in my prediction by reaching 90 wins for the season. Each team needs to play .380 baseball or less for the rest of the schedule to make it to 90.
Barring multiple impacting injuries, that's a virtual lock for each team to reach.
Prediction grade: C
Prediction: St. Louis Cardinals Emerge from NL Central Race as Champions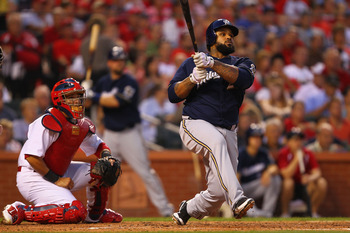 Dilip Vishwanat/Getty Images
You could look at 11 of these predictions in shades of gray, successful or failed to a certain degree or another.
Only one can be seen in clear black and white terms: the claim that the St. Louis Cardinals would decidedly capture the NL Central crown.
This prediction, in light of Milwaukee's 29-8 run since July 16, has been reckoned a total flop.
As of July 15, the Brewers trailed the Pirates and Cardinals by a half game for the Central lead.
Five weeks later, the Brewers own a commanding 10-game lead over St. Louis, highlighted by a 14-2 stretch at Miller Park and a 47-16 home record overall.
Leading the way is the pitching, which boasts an impressive league-best 2.92 ERA and 28-10 record since the All-Star break. Zack Greinke and Yovani Gallardo have emerged as bona-fide aces, while Randy Wolf and Shaun Marcum have been very capable third and fourth starters.
The Milwaukee offense has kept humming along at its top-10 pace, which is all the more potent when the pitching is as good as its been.
Not only is Milwaukee going to win the NL Central going away, but they now look like a legitimate World Series contender with plenty of star power and confidence.
So long, St. Louis.
Prediction grade: F
Prediction: Weaver and Verlander Will Have Only Sub-2.00 ERAs in over a Decade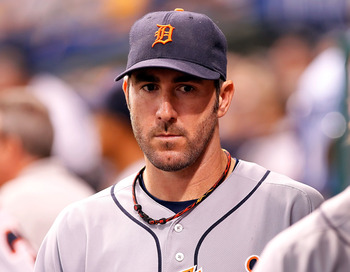 J. Meric/Getty Images
My original prediction is on thin ice. On July 14, I wrote:
Those gaudy numbers certainly represent pitchers who are pitching at unsustainable heights, but how much of a regression should we expect from them?

Some, to be sure, but I don't suspect much. The reason why is that both are control pitchers who strike out a lot of batters and don't allow many baserunners. Verlander leads MLB in strikeouts, while Weaver sits 11th.
Weaver and Verlander have still been among the best, but a slight regression has set in for the AL's leading Cy Young candidates. Since the All-Star break, Verlander's ERA is a bloated 2.61, while Weaver's 2.81 induces vomit. The strikeout rankings have held almost exactly in place, with Weaver dipping just two spots to 13th.
For the year, our guys are at 2.28 for Verlander and 2.10 for Weaver. The prediction that they'll both finish under 2.00 is in danger, but still very much alive, especially with the Tigers and Angels both entrenched in division races and needing their aces to carry them.
Prediction grade: B-
Note: Can I get some vindication over my ancillary prediction that Atlanta's Jair Jurrjens (1.87 ERA at the time) would finish nowhere close to a sub-2.00 ERA? In 29 second half innings, Jurrjens has a 6.52 ERA, zero wins and a .295 batting average against. His ERA for the year stands at 2.71.
Wait, I deserve to revise my grade based on that!!!
Revised Prediction grade: B+
Prediction: Playoff Berths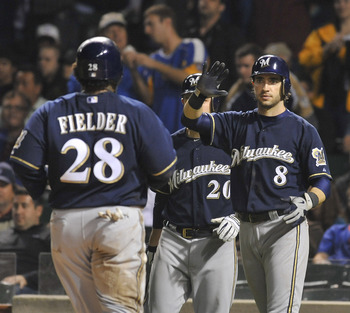 David Banks/Getty Images
Back then, my playoff teams were as follows:
AL East: Boston Red Sox
AL Central: Detroit Tigers
AL West: Texas Rangers
AL Wild Card: New York Yankees
NL East: Philadelphia Phillies
NL Central: St. Louis Cardinals
NL West: San Francisco Giants
NL Wild Card: Atlanta Braves
As of last night's results, these outcomes are mixed. Four of the eight slots (Detroit, Texas, Philadelphia and Atlanta) are correct, while three others (Boston, New York and San Francisco) are within 1.5 games or less of following my prediction. Only one, the Cardinals in the NL Central, is a lock to be wrong.
Boston's chances of winning the AL East over current co-leader New York are promising. After all, the Red Sox are a Major League-best 31-15 against their own division, a quartet of teams they play 26 times in their final 34 games. By that measure, the Yankees are trying to stay above water in the division at 24-21 for the year.
Even though New York has eliminated the Boston lead over the last few weeks, I still give the edge to the Red Sox.
The Giants' outlook in the NL West is a bit less rosy, though still hopeful. They trail upstart Arizona by 1.5 games, but own the better record against the division. With 26 games remaining against the division, a 21/13 home/road game remaining schedule and a return to dominance by Tim Lincecum, the Giants have the upper hand the rest of the way, in my opinion.
If the above mini-predictions play out in my favor, seven out of eight playoff teams correctly guessed would make for one fine grade.
Five out of eight, however, would be much less attractive.
I'll balance both outcomes equally, then add in the fact that I'm virtually guaranteed to get the Yankees and Red Sox correctly, if not in the exact order.
Prediction grade: B+
Prediction: How Will October Play Out?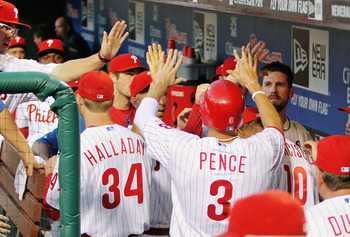 Len Redkoles/Getty Images
An admittedly early set of predictive playoff results holds up surprisingly well in my opinion:
American League Division Series: Boston defeats Detroit, New York defeats Texas
National League Division Series: Philadelphia defeats St. Louis, San Francisco defeats Atlanta
Aside from the substitution of Milwaukee for St. Louis, the rest looks very feasible. No team that is slotted to lose really improved itself at the trade deadline, which means that the team they trot out at the end of September is more or less what thay trotted out at the All-Star break.
One outcome looking increasingly unlikely is San Francisco/Arizona/Milwaukee taking down Atlanta. Though the Braves will likely be the Wild Card, and thus have to win from the road, neither NL West team matches up at the plate or on the mound with them. Atlanta has gotten stronger as the season has progressed, Rookie of the Year front-runner Freddie Freeman has morphed into a middle of the order threat that Fredi Gonzalez didn't have in April and the team is the fourth-best in the majors on the road, with a 37-27 mark.
Look for the Braves to engage Philadelphia in an NL East grudge match for the pennant.
American League Championship Series: Boston Red Sox vs. New York Yankees
Boston defeats New York in seven games
National League Championship Series: Philadelphia Phillies vs. San Francisco Giants
Philadelphia defeats San Francisco in six games
I'm very much satisfied with both the matchup and the outcome of the ALCS. The NLCS is rather more wide open, with the emergence of Milwaukee and Arizona, plus the fading of San Francisco, clouding the picture. What I was and am confident in is the strength of the Phillies, which only increased with the addition of outfielder Hunter Pence at the trade deadline.
I don't care who they play: the Phillies will have home field advantage, a quartet of aces and a bolstered lineup ready to throw at any challenger.
World Series: Boston Red Sox vs. Philadelphia Phillies
Philadelphia defeats Boston in six games
Not a ton to say or argue about here. This is a matchup of two top-10 scoring offenses and top-five defenses in baseball. Stars and impact players aplenty grace both sides in the field, at the plate and on the mound. Both teams protect leads, ranking in the top-four in blown saves. Both teams have battle-tested managers who know their way around a playoff series.
In the end, Philadelphia boasts the starting pitching necessary to silence the lethal Red Sox bats. If Halladay, Lee, Hamels and Oswalt pitch to contact and rely on their top-ranked defense, they should be able to keep scores low, which works to their benefit. I like the Phillies to finish what they started, because they've been the best team all year long.
Prediction grade: Looking good, but incomplete
Report Card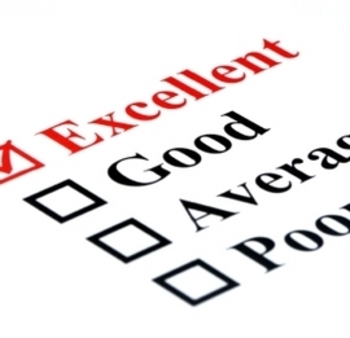 My final GPA, on a 4.0 scale, not including incomplete marks, comes out to 2.57. That's between a C+ and B- average, which, quite frankily, I'm embarrassed about. Even more worrisome is that the two incompletes will likely be all-or-nothing, A's or F's. These will unquestionably have a significant effect on my GPA.
Then again, it's often said that you are your harshest critic, which might have been the case here.
Do you have problems with the grading system? Did I evaluate myself too harshly? How would you grade each of the original predictions?
Feel free to sound off and make your opinion known!
Keep Reading