The 30 Sexiest Daredevil Sports Hotties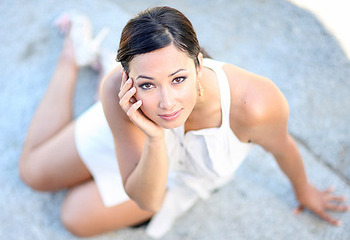 Is there anything hotter than a woman that is willing to throw their inhibitions to wind?
Spontaneity is the name of the game with these ladies, as they risk their personal well-being to compete in dangerous and sometimes death-defying sports.
They also look damn good while they're doing it.
It's time to swoon at the 30 Sexiest Daredevil Sports Hotties!
30. Lottie Aston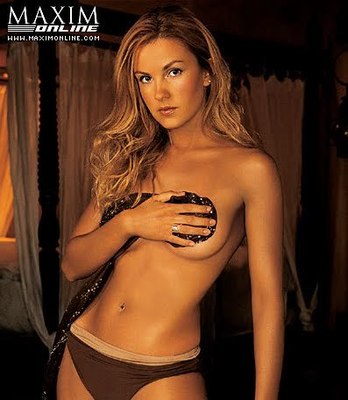 Lottie likes to put her life and unbelievable body on the line as a BASE jumper. The risk involved is insane. Apparently all this chick needs to be happy is a parachute. Hey, how come there aren't any photos of that floating around on the internet?
29. Erica Hosseini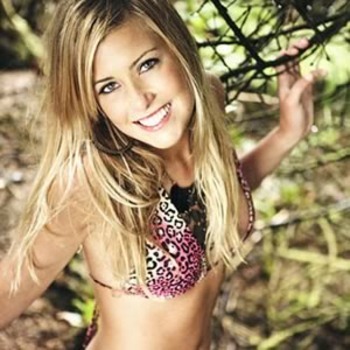 This California girl is an accomplished surfer. In 2003, Erica piled up five NSSA titles, the next year she took down the Ocean Pacific Pro, and in 2005, she won the U.S. Championships.
She also looks incredible in a bikini.
28. Dallas Friday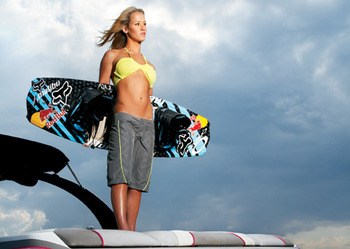 This petite blondie has been racking up wakeboarding titles about as fast as she has been racking up admirers. The 2009 World Champion has been at it for more than a decade.
Apparently, wakeboarding is extremely good for you core.
27. Kerry Vera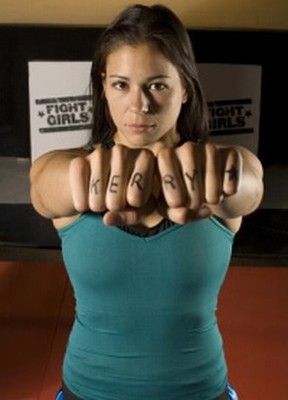 Watch out fellas, this MMA girl might knock your teeth out while you're checking out her assets.
Kerry won her first two fights, but has been injured since 2010. I think we would grapple with her any day, if her MMA Heavyweight husband Brandon Vera wasn't in the picture. As it stands, we can admire her from afar.
26. Elysia Ulrich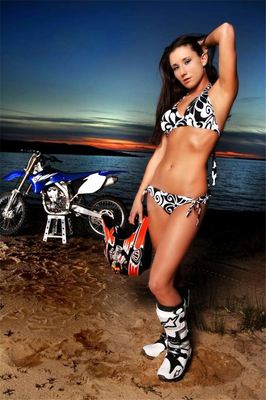 I approve of this fashion statement.
Elysia is a pro motocross racer who takes her sport to the limits. Some more recent injuries: broken wrist, broken back.
I didn't witness the injuries but I assume they happened on the dirt.
25. Niki Gudex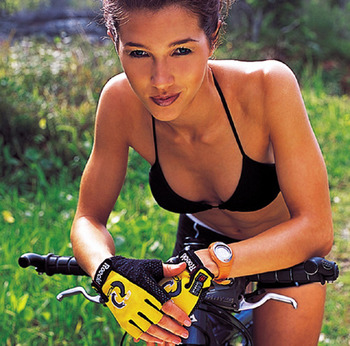 Looking like this, there's no way she's any good, right?
Wrong! Niki won the Australian National Championship in both the Downhill and Cross Country disciplines.
24. Torah Bright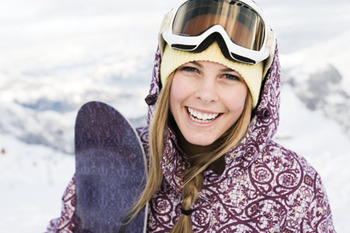 Back-to-back Aussies, that's what I'm talking about! A professional snowboarder since the age of 14, Torah represented her country at the Torino Games in 2006.
In 2010, Bright brought home Olympic gold in the halfpipe.
Ah, to be beautiful and talented.
23. Julia Mancuso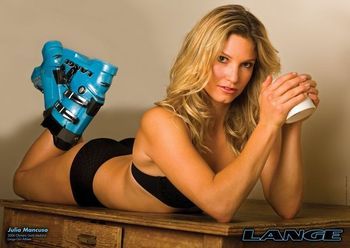 Alpine ski racing is dangerous enough in a full unitard, let alone in a skimpy bikini. But, the Reno native knows what she's doing on the slopes.
Julia won a gold medal in 2006 in the giant slalom and took home two silvers in 2010.
She also looks like a 1990's pin up model.
22. Mimi Knoop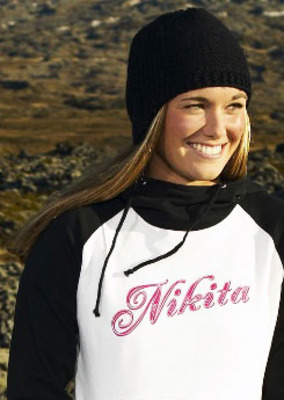 Most of us would break our collective necks if we even thought about dropping into a halfpipe on a skateboard. Mimi makes her living at it.
Though the rest of us may daydream about getting horizontal with Mimi, she's only interested in getting vertical on a myriad of ramps.
21. Jolene Van Nugt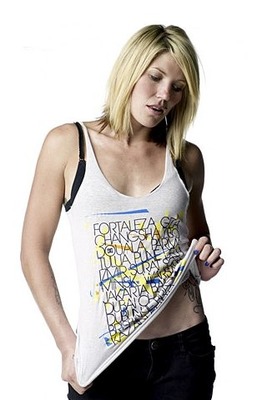 If you're a fan of MTV's Nitro Circus, then you're familiar with Jolene. The former motocross champ is an all-around badass.
Jolene puts it all on display as she can hang with the boys when it comes to pretty much any stunt.
She's also extremely easy on the eyes.
20. Ingrid Backstrom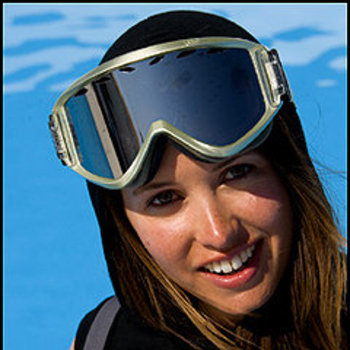 This girl is absolutely out of her mind! The internationally ranked professional skier likes to drop out of helicopters onto sketchy mountain tops.
Our only hope is that we might get stranded with her and forced to strip down for warmth.
19. Eliana Sosco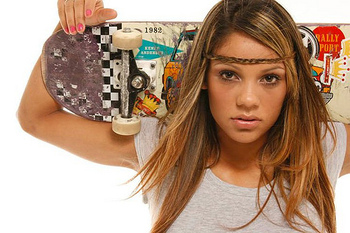 This Brazilian hottie rips up the streets on her skateboard all the while looking like a Neutrogena model.
Life must be hard when you look like that and have a world-class talent.
18. Kimiko Zakreski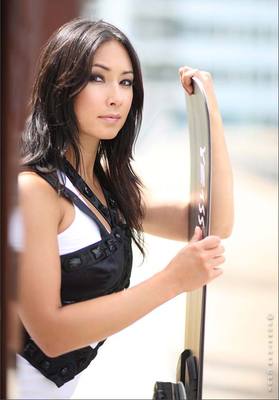 This Canadian bombshell bombs down mountains on her snowboard for the national team. She also collects podium finishes. Kimiko finished second at the FIS Snowboard World Cup in Italy and took third at a World Championship event in Colorado.
She also has a very sexy stare. It looks like she might be plotting against us.
17. Jen O'Brien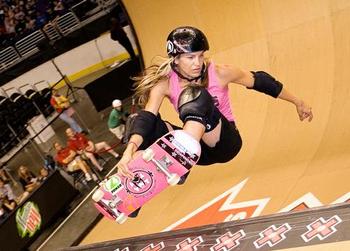 Former girlfriend of Brazilian legend Bob Burnquist, Jen can hold her own on the halfpipe.
Jen was the first girl to skate at the X Games and also won Transworld's best female vert skater award.
In short, she couples a hot repertoire of vert tricks and a hot body. Yes, please!
16. Anastasia Ashley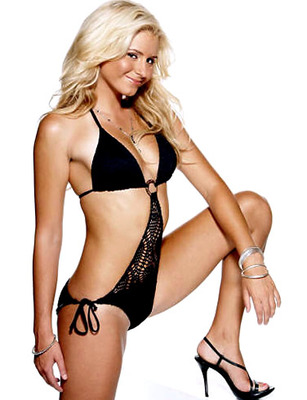 She surfs?!? Somebody get me a board and a wetsuit, on the double!
On second thought, somebody get me some surfing lessons and about a year to get in shape. I don't want to embarrass myself in front of such a smoking hot woman.
15. Megan Abubo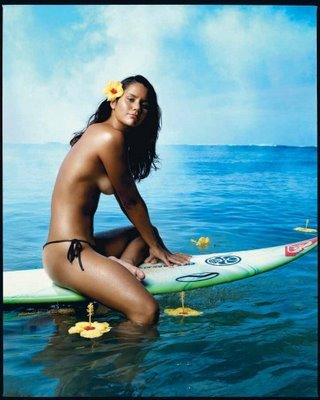 She surfs, too?!?! How much is beachfront property these days? Aren't we in a recession? Couldn't I get some kind of a deal?
Did I mention Megan has won six ASP World Championship Tour sins and a Vans Triple Crown to her credit?
14. Linn Haug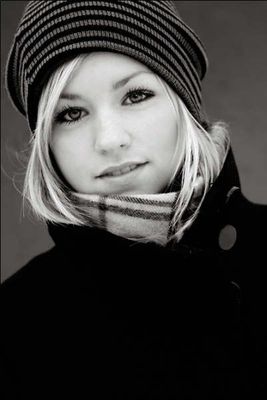 Linn can finally get into American bars! Hooray!
A professional snowboarder since she was 15, Linn has been nominated for the Norwegian female rider of the year three times.
She also represented her country at the 2010 Winter Olympics in Vancouver but did not make it to the semi-finals.
May I offer a shoulder to cry on?
13. Andrea Fountain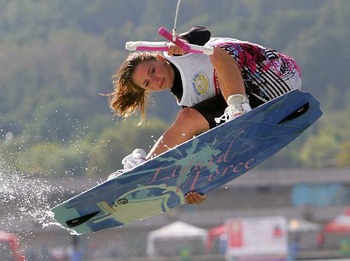 I'm sure we wouldn't mind taking a sip from this fountain. Am I right guys?
I'm not really sure what that means, either, but she is hot.
12. Lauren Perkins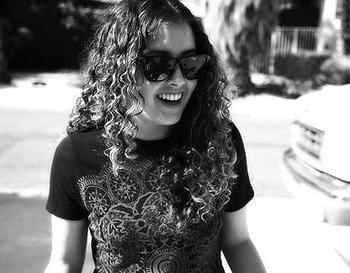 Lauren has won a grip of skateboarding trophies since she began to compete when she was only 10 years old.
But, she's all grown up now. Her interests include snowboarding, surfing, motocross and long walks on the beach. She is an all-around daredevil with a killer smile.
11. Ellery Hollingsworth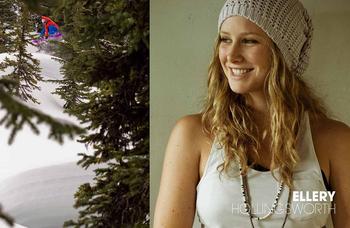 A beanie and a short sleeve shirt? Works for me!
Ellery is just 19 now and has already enjoyed a lot of success on the slopes. In 2009, she was named to the US Snowboarding team.
In addition to riding, Ellery likes to surf (big surprise), skydive (didn't see that coming) and cook soup with her mom (wait, what?).
10. Alana Blanchard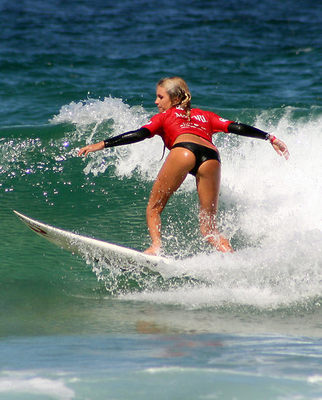 This is a fabulous shot, my compliments to the photographer.
Apparently, surfing spawns incredibly hot women (there are still more to come).
Alana has won a bunch of titles including the Women's Pipeline Championship in 2007, the Rip Curl Girls Festival in Spain and the hearts of the readers of this article.
9. Lyn-Z Adams Hawkins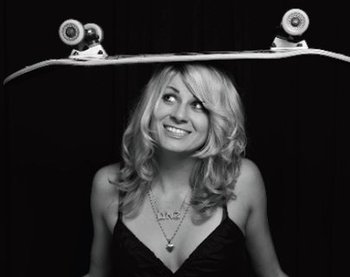 I'm not too sure about how she spells her name, but Lyn-z (wow, that's stupid) has won eight Summer X Games medals including three golds.
Primarily a vert skater, Lyn-z (still stupid), began competing as a snowboarder as well.
She'd probably get bored with you pretty fast if you were dating her.
8. Tara Dakides
Just in case Tara finds this article, I don't want to say anything offensive since it looks like she could kick my ass.
The prolific snowboarder won two gold medals at the X Games in Big Air and a Sims World Championship in Slopestyle.
She also doesn't own a hairbrush.
7. Sarah Burke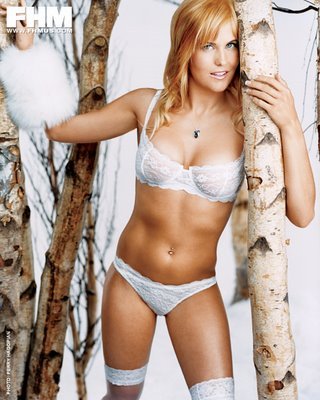 Sarah has been seductively standing by trees for years. In addition to that, she has five X Games medals (four gold) all in the Superpipe.
The Canadian hottie enjoys knitting, cooking and baking. So, she can look incredible, but rival your grandmother in her favorite activities.
6. Chanelle Sladics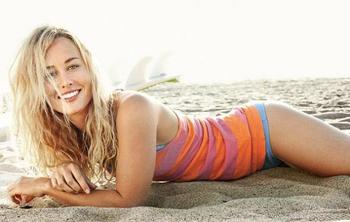 Another hot snowboarder who spends the majority of her time in cold climates. Talk about irony!
Chanelle has competed and won at the X Games, but she's also unfairly attractive.
5. Kristi Leskinen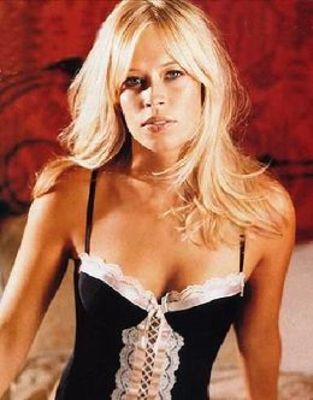 Kristi might not look like a skiing pioneer, but that's exactly what she is. No, she isn't the first woman to go down a mountain in a bustier, she was the first to stomp a rodeo 720.
Kristi was also one of the first women to compete in Big Air events. But, who could say no to a face and body like that?
4. Gretchen Bleiler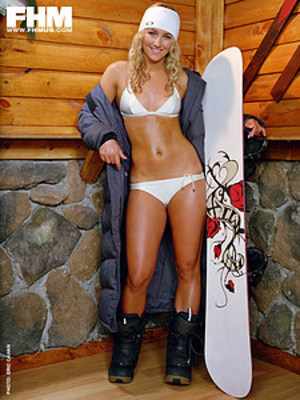 It's even a hot chick's name: Gretchen. She first caught our eyes in 2003 when she captured gold at Winter X in the Superpipe. She reminded us of her hotness in 2006 when she took home the silver medal at the Olympics.
Though she struggled at the Vancouver games in 2010, she still sits on the podium of our hearts.
3. Lindsey Jacobellis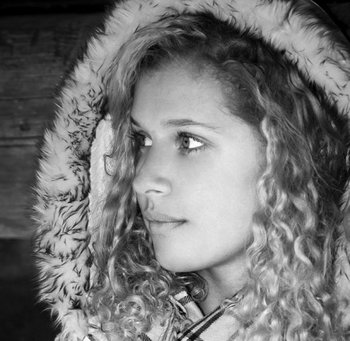 What can I say, I'm attracted to talent.
And Lindsey has some serious game. At only 26 years old, Linds has won nine X Games medals (seven gold), three FIS Snowboarding World Championships and a silver medal at the 2006 Olympic games in Turin.
She also looks like an angel in this photo. Cue the Sarah McLauchlan (not really).
2. Malia Jones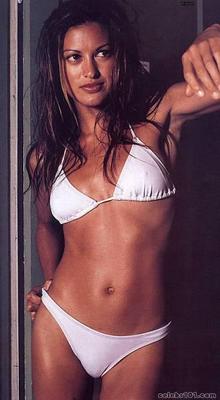 She might be one of the oldest women on this list but like a fine wine, she has aged magnificently.
Malia is a pro surfer who won the US Amateur Surfing Championship at the age of 15. Since then, she has been featured as a swimsuit model in a number of publications.
I guess advertisers like their models with perfect bodies and exotically beautiful faces. Who would have thunk it?
1. Roberta Mancino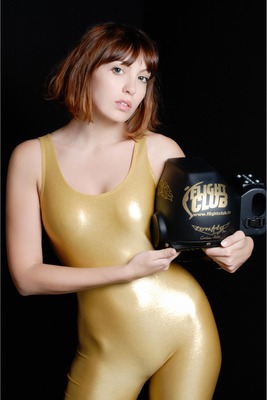 Roberta embodies the hot daredevil to a "T." Her body is bananas, her face is stunning, and her actions are completely incomprehensible.
The Italian goddess skydives, BASE jumps and flies around in a wing suit (above) all in the name of fun. She has a load of world records in each discipline and even enjoys skydiving completely naked.
Roberta is simply put the best at what she does (even though it's completely bonkers) and she looks absolutely incredible while she does it.
Keep Reading