WWE Raw August 22, 2011: John Cena Beats CM Punk, Kevin Nash OK After All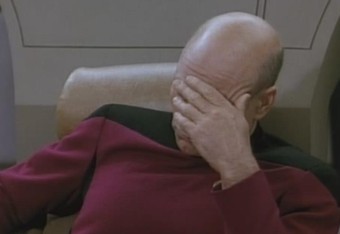 We return with both guys down for a double KO but both guys get to their feet and try for their finishers. Neither guy can hit it though and Punk hits a springboard clothesline for two. A GTS attempt is countered to an STF attempt but Cena has to settle for a crossface. Hmmm, curious move given what city they are in tonight.
Cena misses a blind charge and Punk hits the Go 2 Sleep but it only gets two. Punk heads up top for the Macho Man Flying Elbow but it only hits canvas. Now it's Cena's turn to head upstairs and his move hits as the legdrop to the back of the head gets two. Cena tries for the AA but Punk viciously elbows his way out and hits a hard running knee for a near fall.
Cena suddenly no-sells and pops up with the Attitude Adjustment out of nowhere for two. Punk gets a high cross body from the top but Cena rolls through and muscles him up for an AA. Punk manages to wriggle his way out of it and hits the KO Kick to put Cena down. Punk looks to finish but Kevin Nash appears on the ramp to taunt him. Wow, who didn't see that one coming? Cena uses the distraction to hit the Attitude Adjustment and get the pin.
Winner: John Cena
-Didn't like the random no-selling and hated the finish, *** for some good spots. So where do we go from here, Punk vs. Nash? Who the hell wants to see that?
Alberto Del Rio attacks Cena after the match but John Laurinaitis pulls him off. That's just what we need: Dynamic Dude Johnny Ace as a heel authority figure.
Final Word
I have to say, I really didn't like this edition of Raw tonight. There was bad wrestling, Lawler burying the tag champs on commentary then burying Punk, a bad finish in the main event and more Kevin Nash than I ever want to see. They had so much promise after SummerSlam and are wasting no time in flushing that goodwill down the toilet.
Most recent updates:
This article is
What is the duplicate article?
Why is this article offensive?
Where is this article plagiarized from?
Why is this article poorly edited?