Roster Crunch: How Will Recent Injuries Shape Green Bay Packers LB Corps?
August 22, 2011
Word today following Green Bay's morning practice was that OLB Frank Zombo suffered a broken scapula prior to the Packer's second preseason game against the Arizona Cardinals on Friday. Despite the injury, Zombo played and recorded three tackles and one quarterback hit in the game.
Prior to the game, Zombo and Eric Walden had been splitting time at ROLB opposite Clay Matthews (in the preseason game, Zombo actually started for Matthews, who sat with a bum hamstring). Although Walden appeared to have moved ahead in their competition, taking snaps with the first string defense toward the end of last week, the competition was still very much alive. This was even more pronounced after the Arizona game, where Walden played poorly against the run. Several times, he was caught inside and allowed Cardinals running backs to break outside for large gains.
Although Zombo isn't a household name, he was being counted on to either start at ROLB and/or back up Clay Matthews this year.  Now, he will reportedly miss significant time with this injury, essentially handing the opening day job to Walden.  Although Walden may have won the job outright during the remainder of camp, it was still likely that Zombo would see significant time in sub packages and on special teams.  The injury creates some issues for the Packers at linebacker, but could also effect seemingly unrelated positions on the team.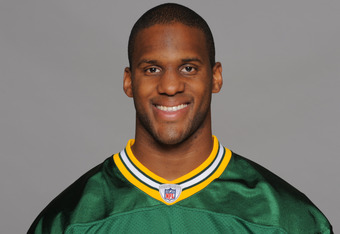 The Packers have the luxury of excellent depth at both wide receiver and tight end this year, which had caused some to wonder whether they could keep six WRs and five TEs on their opening day roster. It had looked like the Packers were going to keep outside linebackers Matthews, Zombo, Walden and possibly Brad Jones (who has also taken some snaps at ILB in practice). Now, however, the Packers may have to keep both Brad Jones and undrafted rookie free agent Vic So'oto or seventh round rookie Ricky Elmore. 
Jones has been a disappointment in camp and had appeared to have already been counted out of the competition to start with Zombo and Walden. Elmore has shown next to nothing while trying to make the transition from college defensive end to outside linebacker. So'oto is an undrafted rookie who would certainly be facing a steep learning curve without the benefit of offseason practices and only a few short weeks to learn the complicated Dom Capers defense.
However, Zombo's injury may require the Packers to keep one of these players that they had intended to cut, thus reducing the number of spots available at other positions. The guess is that the Packers keep So'oto and try to survive the first couple weeks while Zombo recovers. 
This is where those tight ends and receivers come in. Keeping an extra linebacker for depth takes up a valuable position on the roster from one of these other groups where the Packers have so much depth. Behind Greg Jennings, Donald Driver, Jordy Nelson, James Jones and Randall Cobb, the Packers have Brett Swain, Chastin West, Diondre Borel, Tori Gurley, Antonio Robinson and Kerry Taylor. Many of these players would be snatched up by a team without the wide receiver depth of the Packers if they are cut and exposed to waivers. 
Similarly, Green Bay is loaded at tight end, with starter Jermichael Finley, Andrew Quarless, Tom Crabtree, fifth round pick D.J. Williams, seventh round pick Ryan Taylor, and TE/LB hybrid Spencer Havner. All have shown flashes in camp, and all but Havner seemed destined to make the roster prior to Zombo's injury. 
Now, however, the Packers may have to make some tough decisions at these other positions.  Although the players they cut might not have paid immediate dividends on the already-loaded Packers, they could have contributed on special teams or in the future.  On a team that prides itself on developing young players and finding hidden gems, Zombo's injury may limit that ability and could have further-reaching impact than it would appear at first blush.