Decade's Best: Ten Athletes to Build a Team Around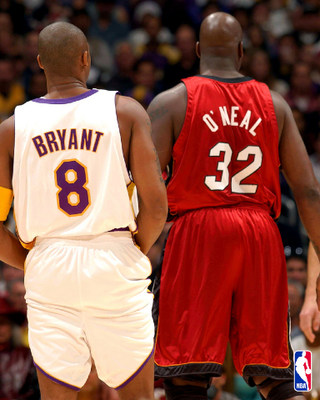 Let's face it — being the GM of our favorite team would be the ultimate dream job.
But with great power comes great responsibility, and one of the most difficult challenges any GM faces is to actually build a coherent team.
This decade has seen a lot of GM's with deep pockets who simply cannot figure out how to get high-priced stars to play well together. And it's usually because they do not pick the right players.
This slideshow aims to honor those athletes of this decade who put up good numbers and actually delivered results where they were most noticeable: in the win column.
It doesn't matter if they peaked this year or eight years ago — these guys are the decade's finest team foundations.
#10 — Joe Thornton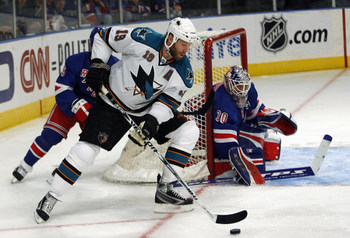 Hockey fans get it.
More so than the fans of any major sport, hockey lovers see things in their game that outsiders never will.
In a sport known for its violence and physical extremity, there is a huge finesse factor that only those who look close enough can see. In a sport where goal scoring thrusts the crowd into an uproar, those who set up the goals are the greatest heroes.
And nobody defines that more than Joe Thornton.
In the 2005-2006 season, he finished third on his own team in goal scoring. But he was an easy pick for the Hart Trophy as league MVP. The following year, he put up a second straight 90-assist season. It's a feat that might never be repeated.
He's a giant of a man, but he has the softest touch in the game.
The Sharks have yet to win a Stanley Cup, and Joe will remain under scrutiny until they do. But the way that Thornton elevates his teammates each and every year makes the Sharks a perennial threat.
#9 — Steve Nash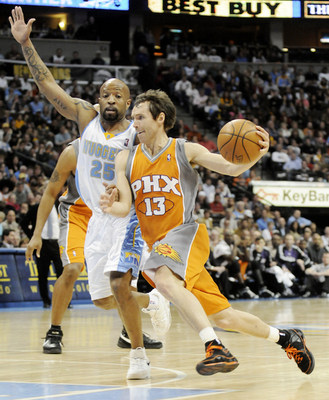 He's not on this list merely because he won back-to-back MVP awards.
Steve Nash is on this list because he played at a small college that most basketball fans don't know anything about. He's on this list because he was born in a country that's not especially known for basketball (South Africa), then grew up in another country where basketball is of secondary importance (Canada).
He's on this list because he's not very tall. He's on this list because his statistics were rather underwhelming a full four years into his career. He's on this list because he looks nothing like the other stars in his sport.
And, yes, he's on this list because he makes his damn free throws.
Steve Nash isn't just the type of person you build your team around, he's the personification of a concept that you build your team around.
That's why he's on this list.
#8 — Ray Lewis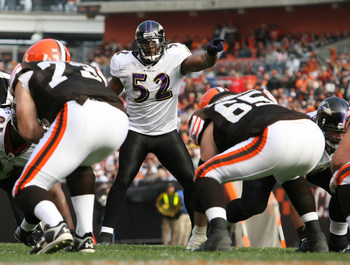 If you were to ask an NFL expert to name an active player who might seriously be considered the "best ever" at his position, which names would come up?
Tom Brady might crack the top five in his position. LaDainian Tomlinson might sit a few spots below Jim Brown and Barry Sanders. But Ray Lewis is the only guy who would have a legitimate chance at being #1, even if he were to retire tomorrow.
The Baltimore Ravens were not the best team of the 2000's, but their defensive squad was more dominant than any other in history. How else could they have won a Super Bowl with Trent Dilfer at QB?
The Raven's great deserves credit for making Super Bowl XXXVII the most boring and least competitive championship of my lifetime. And it was an honor to watch him do it.
#7 — Manny Ramirez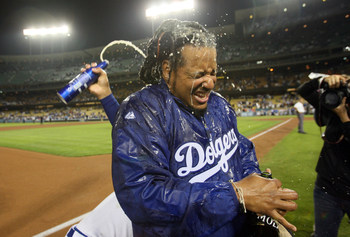 If he's on your team, Manny Ramirez can be a huge pain in the ass. But if he's not on your team, he will be an even bigger one.
In order to appreciate Manny, one has to ignore all of the distractions and look at the big picture. It takes someone special to extinguish an almost century-old curse in a town where pressure can destroy even the best players — perhaps that is why it took a guy as carefree as Ramirez to break the status quo.
When Boston got tired of his antics, Manny found himself on a Dodgers squad that had been plagued by injuries all year, and had little hope of making a splash. He powered them to a late-season comeback, and sported an OBP of over .650 in the playoffs.
Manny is not the type of guy who will deliver an inspiration speech to his teammates. To say that he "leads by example" may be a stretch. But if Manny Ramirez is on your team, you breathe a sigh of relief every single time he steps to the plate. And that is why he is on this list.
He is a definitive "first ballot Hall of Famer," though one can only wonder what to expect in the way of his acceptance speech...
#6 — Sidney Crosby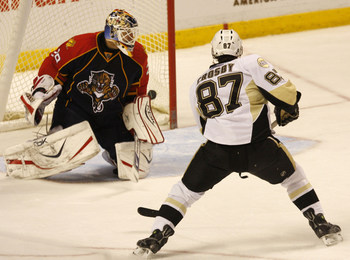 The sensational rise of Sidney Crosby was slightly obscured by that of a different sports wunderkind, LeBron James. But even though King James had a nine-figure net worth before ever playing in a professional game, it was Sid the Kid who had the most impressive performance of any teenager this decade.
What else can you say about a "man" who wins an MVP award before he's able to drink legally?
Sidney Crosby is on this list for more good reasons than anyone else...
He rejuvenated a sport immediately after a devastating lockout. He saved a franchise that was in real danger of disappearing. He's the heart and soul of the most exciting hockey team in almost twenty-five years.
He's the biggest fish in a country full of small ponds.
If the NHL has any sense, they will market the hell out of Sidney Crosby, as no other athlete is more of a gift to his own sport.
#5 — Shaq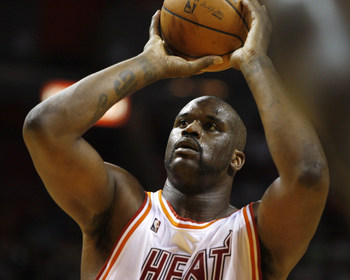 In October of 2001, he released his hit album, "Shaquille O'Neal Presents His Superfriends Vol. 1" — and to some extent, this serves as a beautiful metaphor for his career.
Shaq has had many super friends over the years, including Kobe, D-Wade, and Penny to name a few. But on all of those teams, it was very clear who the big man was...
Perhaps the most amazing thing about Shaq's phenomenal career is that he has lead three different teams to the NBA Finals. Who else can boast a feat of this sort?
Was there any doubt that he would make the cut on this list? Nope.
#4 — Steven Gerrard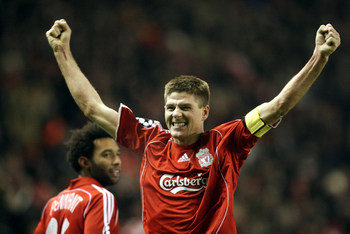 If you're an American, you probably have never heard of Steven Gerrard. Even if you've heard of David Beckham and Ronaldinho, and a handful of other soccer stars, you probably still don't know much about Steven Gerrard.
But if you admire athletes who are synonymous with their home city — even Liverpool, who has already given the world The Beatles — you'll appreciate Steven Gerrard.
Rather than enumerate some of his amazing statistics or link to a video of his unreal free kicks, I will leave it at this story:
In the biggest match of his life, the 2005 Champions League final, he watched his team go down by three goals at halftime. That would be like surrendering a 21-point margin before halftime in the Super Bowl. You simply don't come back from that sort of deficit.
But somehow, Steven Gerrard put the team on his back and helped them claw their way to victory. Nothing less was expected from the man who had lead the team all season.
He's not the most famous soccer player in the world, or even the biggest name in England. But he's the one you would most want to build your team around.
#3 — Derek Jeter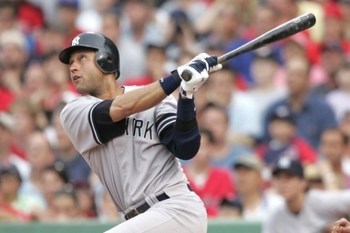 Unlike his higher-paid teammate in the Bronx, Derek Jeter has never won an American League MVP award. But there's no doubting who any New Yorker would cite as his team's most valuable player.
Derek Jeter inherited the Yankees mantle (no pun intended) at a time when they were at their worst. They hadn't won a World Series in almost two decades — unthinkable by their lofty standards. Yet everything changed when Derek Jeter arrived and injected new life into the club.
Even though only one of his four titles occurred in this decade, Jeter has tasted more post-season than any other player of his generation. In a sport that is cited as being too much about individuals, he has stood out as the consummate team leader.
There's really no way we can have a list of team players, and not have Jeter represent his sport.
#2 — Tom Brady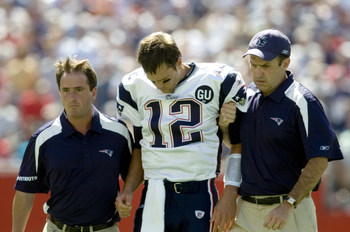 You have to hate the "Missing Link" concept in sports. It states that when a key player gets injured, and then his team underperforms as a result, it ends up adding to his credibility.
Now take that concept, and multiply it by 10x for Tom Brady.
When the Patriots lost to the Giants in last year's Super Bowl, it was probably the least impressive game of Tom Brady's career. In a strange way, his very next game (in which he was lost for the season) has helped to confirm his place amongst the all time greats.
Before 2007, nobody ever doubted that Tom Brady was an amazing quarterback, even though he had never put up MVP numbers in the regular season. But then he went ahead and set a new standard in 2008, and proved something to us all.
In 2009, he has fallen victim to the ultimate sports nightmare. And in so doing, he has proven his point once again.
#1 — Tim Duncan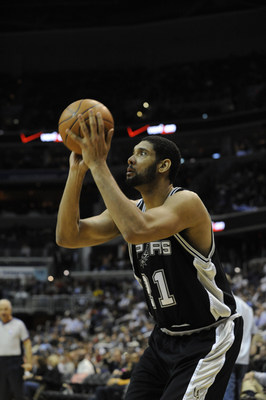 If he were to walk down the street of a typical American town, most passers-by would be taken aback by his 6'11 frame. But how many of them would actually recognize the face of Tim Duncan?
He's not flashy. He plays for one of the smallest markets in all of professional sport. And he's not even the biggest celebrity on his own team — that honor goes to Eva Longoria's husband Tony Parker.
The only thing that sets Duncan apart is the fact that he is the greatest basketball player since Michael Jordan. And there's little room for argument.
Under Duncan's leadership, the Spurs went from a 20-win joke to world champions in only two seasons. And for good measure, Tim added three more banners to the rafters.
Were it not for the injustice of a Lakers rivalry that pitted him against two future Hall of Famers, it's very likely that Tim Duncan would be wearing as many rings as His Airness. Who knows, he still might...
Keep Reading