Terrelle Pryor: Take One for the Team and Pull a Curt Flood on the NFL
August 21, 2011
NFL Commissioner Roger Goodell and NFLPA executive director DeMaurice Smith had a meeting of the minds and decided former Ohio State quarterback Terrelle Pryor still must pay the piper for his role in the memorabilia-for-cash scandal which ultimately cost former Buckeye head coach Jim Tressel his job.
Pryor must serve a five-game suspension in the NFL even though the NCAA originally levied his suspension.
Can anyone say institutionalized hypocrisy?
There were rumblings Pryor would likely appeal the suspension, but apparently he will not.  After his recent workout for 17 NFL franchises in Pennsylvania, Pryor suggested he would take one for the team, serve his suspension and hope he signs with a team.
According to Yahoo Sports, Pryor stated, "I'd like to thank the commissioner, Mr. (Roger) Goodell, for giving me the opportunity to play in the NFL," he said. "It's a dream of mine to play quarterback here. We will not appeal. I'll serve (the suspension), along with my senior Buckeye buddies, because I did a wrong thing when I was young and I must serve it."
Pryor continued, "Whatever team I have an opportunity to play for, I will sign a contract."
That is really weak. The time has come for action. Someone needs to pull a Curt Flood and stop the madness.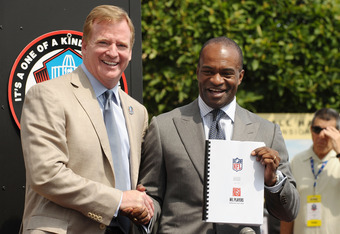 Flood is the father of free agency. He boldly challenged the infamous reserve clause by suing Major League Baseball in 1970.  The reserve clause bound players to the team.  The players didn't have rights to negotiate with other teams. They lacked true power.
Flood stood tall and suggested he is not a slave. He suggested he's free to seek the employment of the team he desires and doesn't deserve to be treated like a slave.  He once proclaimed, "A well paid slave is nonetheless a slave."
Flood's activism opened the flood gates to what we see today in free agency in professional sports: Someone needs to do the same at the collegiate level.   
There is more. After running a 4.36 in the 40-yard dash, Pryor was asked by reporters if he would consider switching to another position.  He replied, "I would like the opportunity to play quarterback," he said, "but I'll do anything that a team needs me to do to win."
Why does Pryor have to consider switching positions?
Pryor can throw the ball well, run fast and read defenses, and he has the propensity to lead: But since he ran a 4.36 in the 40-yard dash, his athletic prowess allows him to play anywhere on the field.
Moving on, Pryor is being unfairly scrutinized by serving a suspension under a jurisdiction that did not levy it.  To make matters worse he will not appeal the decision because he feels he "did a wrong thing" by selling items that he rightfully owned.
We have reached a sad day when a young man can be convinced selling items he rightfully owns is doing something wrong.  Last time I checked, if you legally own property, you could sell it.
Pryor should file an appeal right now.  There is no level of logic that makes the NFL's decision to levy a fine against someone who is not employed with the corporation just.  The NFL's course of action is actually more criminal than it is just.
According to a report in the San Francisco Chronicle, Sheriff Goodell reportedly did not even consult with NCAA President Mark Emmert.  He simply did what he felt, even though he was not the one levying the original suspension. 
In my opinion, Goodell has a heavy hand when it comes to the players, yet he is soft when it comes to the coaches and owners.
Then NFL spokesperson Greg Aiello had the arrogance to suggest via Twitter you cannot break the rules as Pryor did "and get a free pass into the NFL."
Whose rules is Aiello referring too?
Moving on, I think Pryor should hire a competent lawyer and sue the NFL.  He should have the right to pursue his dream of playing in the NFL without being labeled unfairly and unnecessarily.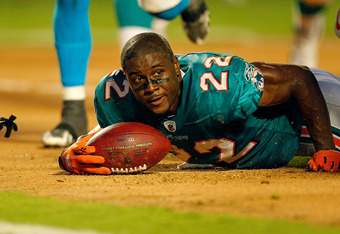 How can the likes of Aiello suggest Pryor broke the rules for selling items that he legally owned for cash when the likes of Seattle Seahawks head coach Pete Carroll walks free?  Carroll has evaded media scrutiny, signed a $33 million contract and smiled all the way to the bank after leaving a mess at USC.
When the USC fiasco broke, the media focused on Reggie Bush. Bush was portrayed as being wrong for taking money and bringing shame to a famed institution like USC.  The media blasted Bush to a point where he was forced to relinquish his Heisman Trophy. 
Sorry folks, Bush did not win the Heisman because he was on the take. He won the award because he was the best player in the country.
I am glad Bush took the money, and hope Pryor got all he could while at Ohio State as well.
I would not have to write commentary about the unfairness bestowed upon collegiate athletes if they were paid.  I have been a strong advocate for collegiate athletes being paid.  There is no way individuals who create so much money should not be entitled to a portion of what they generate.
This situation is not about Pryor being suspended, it is about the most hypocritical institution, other than the United States government, refusing to pay players a portion of the billions of dollars they annually generate. 
The argument of college athletes being amateur athletes and their scholarship being enough is a sad attempt to keep the antiquated system the NCAA orchestrates earning money off the backs of collegiate athletes.
When Pryor was suspended prior to the Sugar Bowl, I wrote a piece calling for the players to boycott the game to bring attention to the ills that reside in the collegiate game.  Now that Pryor is in the spotlight, he can use it to launch his career in the NFL while simultaneously igniting much-needed change at the collegiate level.
Bottom line, if Pryor won't do it, somebody needs to pull a Curt Flood and really take one for the team.
Email Dexter directly: drttcd@gmail.com
Follow him on Twitter: @DextersVPoint
Watch a Trailer of Dexter's documentary, Joe Gilliam: What Could Have Been But Never Was