2011 NFL Predictions: 3 Awful Teams That Might Go Winless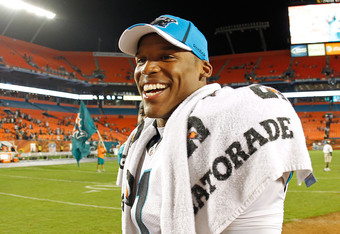 For fans there is not much worse than a winless season. I'm speaking from experience; when the Dolphins went 1-15 a few seasons ago that one win felt like we won the Super Bowl. Unfortunately for some fans, their teams are a lot more likely to not win a game in 2011. Here are those teams.
3. Cincinnati Bengals
Carson Palmer is gone, and so are Chad Ochocinco and Terrell Owens.
Instead the Bengals are going forward with the rookie combo of Andy Dalton and A.J. Green.
While I think that combination will pay dividends down the road, it is hard to envision Dalton stepping in and already being able to lead the Bengals.
The good news for the Bengals is that their schedule is rife with games they could win; they play Cleveland twice, San Francisco, Buffalo, Jacksonville, and Tennessee among others.
I'd be surprise if the Bengals went winless, but it is certainly a possibility.
One way or the other it will be a long season for the Bengals as both their offense and defense are subpar.
2. Buffalo Bills
The Buffalo Bills not only didn't get better this offseason, they got worse.
Instead of trying to improve this year they traded one of their biggest playmakers, Lee Evans, for a draft pick. Obviously the Bills are more concerned about 2012 than 2011.
They also failed to upgrade at the quarterback position which leaves them with Ryan Fitzpatrick for another season. The good news is that if they go winless they'll likely land Andrew Luck in the 2012 draft.
One of the bright spots on the Bills roster is the running back combo of Fred Jackson and C.J. Spiller. If they win games, expect them to be reliant on that duo when they do.
When I look at the Bills schedule the only games that they will possibly be favored in are on the road against Cincinnati and at home against Tennessee. That's not saying much.
1. Carolina Panthers
If I had to bet on a team to go winless, it would without a doubt be the Carolina Panthers.
So far in the preseason Cam Newton has looked more clueless than anything else, and the Panthers offense will be atrocious unless he figures something out, and quickly.
Even the Cincinnati Bengals looked good against the Panthers as they were able to put up 24 points in one quarter alone.
One of the Panthers' best defensive players, Jon Beason, has missed all of the preseason to date due to injury.
Take all that into account and it certainly doesn't look good for the Panthers.
When you take a team that had the 30th ranked offense in and the 26th ranked defense in 2010 and think they might be worse then it is quite possible they won't win a game.
It doesn't help that the only bad team on the Panthers' schedule is the Tennessee Titans. Even the Titans appear leaps and bounds better than Carolina.
It will be another long season for Carolina, but at the very least they should gain some insight as to whether Newton can be their franchise quarterback.
Most recent updates:
This article is
What is the duplicate article?
Why is this article offensive?
Where is this article plagiarized from?
Why is this article poorly edited?