Placido Polanco and the Best Third Basemen in Philadelphia Phillies History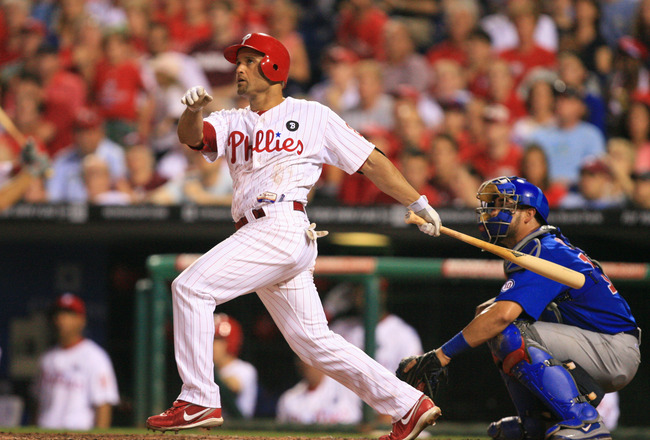 Hunter Martin/Getty Images
Third basemen don't necessarily have to be as quick as shortstops or second baseman, but they must have extremely quick reflexes and a strong arm.
The Phillies have had a few dandies defensively man the hot corner...
10. Don Money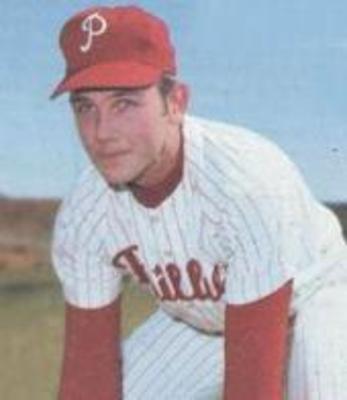 Years: 1968-1972
Phillies Career: .241/.302/.371 42 HR 200 RBI 202 R 14 SB
Best Year 1970: .295/.361/.463 14 HR 66 RBI 66 R 4 SB
Don Money was one of the top fielding third baseman of his era
He was acquired as part of a package that sent Jim Bunning to Pittsburgh.
Money was traded to the Brewers in 1973 to clear up the way for Mike Schmidt.
9. Pinky May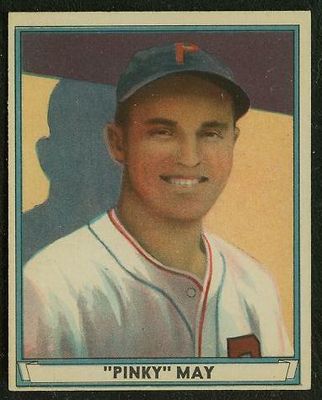 Years: 1939-1943
Phillies Career: .375/.354/.337 4 HR 215 RBI 210 R 13 SB
Best Year 1940: .293/.371/.355 1 HR 48 RBI 59 R 2 SB
Pinky May spent just five years in the majors and didn't make his debut until he was 28.
Nevertheless, May had five productive seasons and made the All-Star team in 1940.
After his playing days, he joined the Navy for World War II. In 1947, May debuted as a minor league manager.
It was one of 27 seasons he spent as a skipper in the minors.
8. Dave Hollins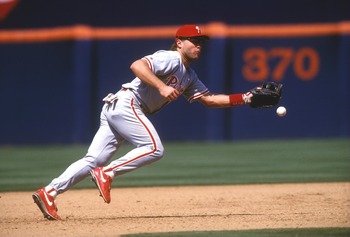 Stephen Dunn/Getty Images
Years: 1990-1995, 2002
Phillies Career: .257/.361/.434 67 HR 273 RBI 315 R 14 SB
Best Year 1992: .270/.369/.469 27 HR 93 RBI 104 R 9 SB
Dave Hollins was the clean-up hitter of the 1993 Phillies National League pennant-winning squad. During that 1993 season, he became the first Phillies since Juan Samuel in 1985 to score over 100 runs in consecutive seasons.
Hollins dealt with the adversity of diabetes. This ultimately led to his retirement.
He came back to Philadelphia in 2002 but played just 14 games that season due to complications from the disease.
7. Lave Cross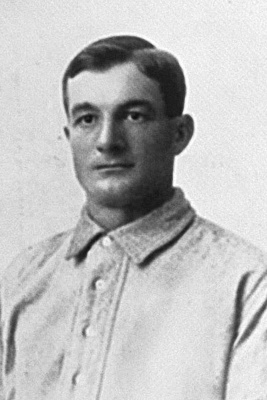 Years: 1891-1897
Phillies Career: .295/.339/.398 21 HR 504 RBI 488 R 98 SB
Best Year 1894: .387/.424/.528 7 HR 125 RBI 123 R 21 SB
Lave Cross played for four different Philadelphia clubs during his playing career—the Phillies, the Athletics of the old American Association, the Quakers of the 1890 Players League team and the modern Athletics of the American League.
He's one of the best fielding third basemen in team history. He also swung a mighty stick highlighted by the 1894 season.
6. Pinky Whitney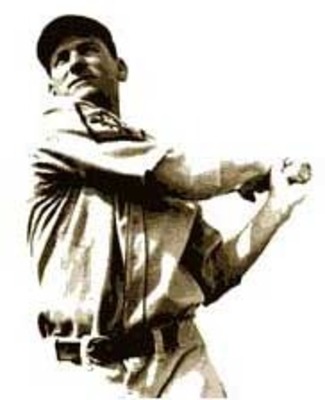 Years: 1928-1933, 1936-1939
Phillies Career: .307/.357/.432 69 HR 734 RBI 554 R 34 SB
Best Year 1929: .327/.390/.432 8 HR 115 RBI 89 R 7 SB
In the friendly confines of the Baker Bowl, Art Whitney started his career with four 100-plus RBI seasons in five years.
During the 1929 season, the Phillies tied a then record when four of their players drove in 100-plus runs.
Chuck Klein had 143, Don Hurst 125, Lefty O'Doul 122 and Whitney 115.
5. Placido Polanco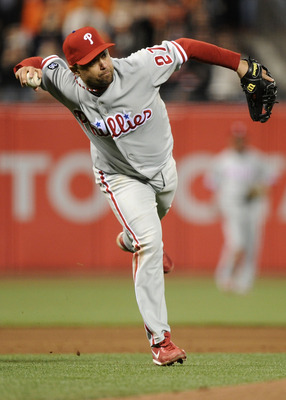 Harry How/Getty Images
Years: 2002-2005, 2010-Present
Phillies Career: .294/.346/.411 48 HR 252 RBI 326 R 8 SB
Best Year 2003: .289/.352/.447 14 HR 63 RBI 87 R 14 SB
During his first stint with the Phillies, Placido Polanco played a majority of the time at second base. He's started at third during his second round with the Fightins with Chase Utley now at second.
They acquired him the first time via the Scott Rolen trade and signed him as a free agent before the 2010 season. In between, he played the prime of his career in five years with Detroit.
Polanco's always been unheralded. He plays solid defense, hits for a high average and can put the ball wherever he wants to move a runner or get a sac fly.
4. Willie Jones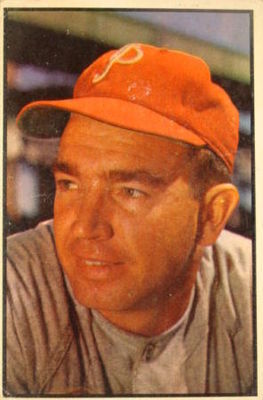 Years: 1947-1959
Phillies Career: .258/.343/.413 180 HR 753 RBI 735 R 39 SB
Best Year 1950: .267/.337/.456 25 HR 88 RBI 100 R 5 SB
Willie "Puddin Head" Jones had the best nickname in all of sports. He got it from a popular 1930's song called "Puddin Head Jones" recorded by Rudy Vallee.
The chorus of the song went a bit like this...Puddin' head Jones was fat and funny, dumber than sticks and stones.
He was 24 years old on the "Whiz Kids" team that went to the World Series in 1950.
Jones had a great glove. He led all third basemen in fielding percentage for seven straight years.
3. Scott Rolen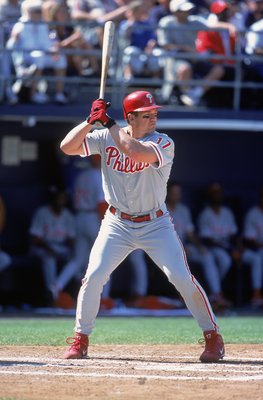 Jeff Gross/Getty Images
Years: 1996-2002
Phillies Career: .282/.373/.504 150 HR 559 RBI 533 R 71 SB
Best Year 1998: .290/.391/.532 31 HR 110 RBI 120 R 14 SB
He never could handle the pressure of Philadelphia.
From day one, Scott Rolen was proclaimed the next Mike Schmidt.
The Philly faithful didn't always boo him. They applauded him when he won the 1996 NL Rookie of the Year Award. They cheered when he won his first gold glove in 1997.
At one point, Bill Conlin proclaimed Rolen to be better than Schmidt.
He had all the tools. At 6'5", no one fielded the hot corner like Rolen did for his size.
Things unraveled when the Great Midwestern Hope struggled mightily in 2001. Although Mike Schmidt didn't like getting heckled by the hometown fans, he played through it. Rolen just couldn't handle it.
In 2002, things escalated when senior advisor Dallas Greene and manager Larry Bowa criticized Rolen's play. By the time the trading deadline came around, Rolen wanted out and got shipped to St. Louis.
He hasn't played for a big-market team since.
2. Dick Allen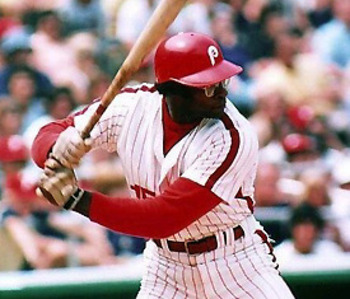 Years: 1963-1969, 1975-1976
Phillies Career: .290/.371/.530 204 HR 655 RBI 697 R 86 SB
Best Year 1966: .317/.396/.632 40 HR 110 RBI 112 R 10 SB
Dick Allen was the first African-American superstar in Phillies history.
Allen burst onto the scene in 1964. As a rookie, only he and Johnny Callison were the only non-platoon players on Gene Mauch's led squad. Not only did he win the Rookie of the Year Award, he finished seventh in the NL MVP voting.
Due to unruly behavior, chronic lateness, unexcused absences and pregame drinking, Philadelphia included Allen in a deal for outfielder Curt Flood and catcher Tim McCarver.
We all know how that trade turned out.
In 1975, Allen came back to Philadelphia who looked to add a bat to a squad that was ready to break out.
Although he disappointed, they won 101 game in 1976 and made the postseason—Allen's final season as a Phillie.
1. Mike Schmidt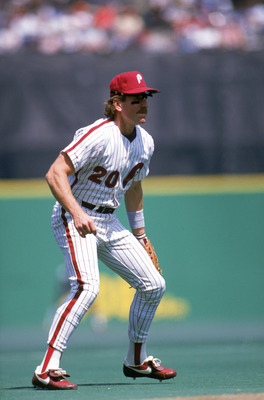 Rick Stewart/Getty Images
Years: 1972-1989
Phillies Career: .267/.380/.527 548 HR 1,595 RBI 1,506 R 174 SB
Best Year 1980: .286/.380/.624 48 HR 121 RBI 104 R 12 SB
Before Tropicana Field and its catwalks, there was the Houston Astrodome and its speakers.
In the top of the first of a June 10, 1974 game, Dave Cash walked to start the game. Larry Bowa singled to bring up Mike Schmidt.
Claude Esteen served up a fastball to Schmidt who crushed it to deep center. Cesar Cedeno thought it was gone and so did Schmidt who'd already started in his home run trot.
The ball wound up doinking off a public address speaker which stood 325 feet from home plate and 110 feet above the playing field. The 500-plus foot estimated shot wound up being the longest single in franchise history.
Philadelphia won the game easily nonetheless, blanking the Astros 12-0.
Not only did Schmidt have a tremendous bat, he picked it at third off the Vet turf better than anyone in Phillies history. He used the Vet turf to his advantage by bouncing some of his throws to first.
Not only is he the best third baseman in Phillies history, he's the greatest third baseman to ever lace up a pair of baseball cleats.
MORE FROM ADRIAN FEDKIW
Best Shortstops in Phillies History
Best Second Baseman in Phillies History
Best First Baseman in Phillies History
Best Starting Pitchers in Phillies History
Keep Reading

Philadelphia Phillies: Like this team?