What Made Arturo Gatti Great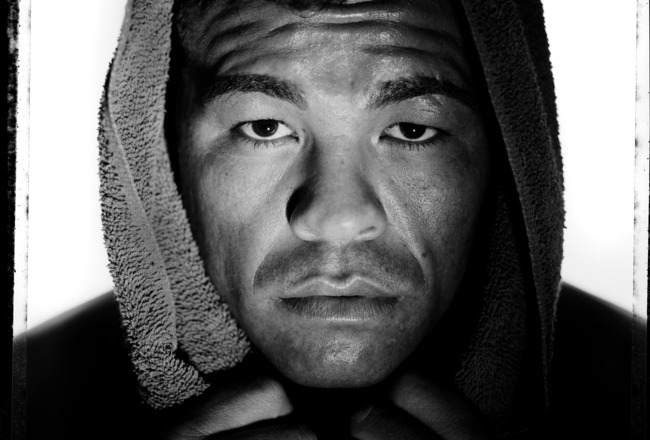 Al Bello/Getty Images
Nobody is ever remembered for what they had, only what they gave. Donald Trump isn't naming everything after himself because he's confident about his legacy, he knows full well nobody will ever name anything after him. Why would anyone? After Trump is gone, who would protest changing the names of his buildings to something else? What's there to protest? What did any building Trump erected stand for?
This exact formula demonstrates the enduring legacy of Arturo Gatti: he gave more to us than anyone else...
Round 9

Round 9

Where do you look to find the reason for someone like Arturo Gatti being one of the most beloved fighters in the history of boxing? It can't be located in his 40-9 record. Not only does it have nothing to do with his dominance in the ring, in fact his greatness has everything to do with his vulnerability. You were scared for him every time he climbed the steps and entered a ring. His greatest flaw was his greatest virtue: he never knew when to quit. At any moment he was capable of losing something he could never get back and it made him fight harder.
The First Glimpse of What Was to Come

Gatti vs Rodriguez

For many, Gatti's title defense against Wilson Rodriguez was their first glimpse of all the elements that forced a boxing fan to fall in love with him. From the outset, you knew this love affair wasn't going to end well for either of you, but you pushed your chips in anyway. You could only get what you were willing to lose. Nobody offered a bigger payday.
Gatti vs Ruelas
The Spanish have a word for the quality of beauty Gatti had in the ring: duende is their word for it. Duende is the rare blend of charisma, physical honesty, and will, all calibrated so mystically that it can't be described but remains instantly apparent.
The Kind of Beauty That Takes Something
The first time I ever went to Spain and asked about bullfighting and who the top matadors were, their ranking and quality was explained with a series of measurements from a stranger outside the Madrid bullring. The stranger began with his palms far apart, arms outstretched, and tossed out a name. "This is how close he allows the horns to his heart." With each successive name the palms got closer. Finally we came to the name José Tomás and the man dropped his hands to his side with finality.
"Tell me how close he allows the horns?"
"I can't tell you. My friend, the horns are so close to his heart nobody dares to look through their hands when they go to watch. That is how it should be for the greatest bullfighter in the world. We should all be terrified at every moment that we will lose him."
I remembered this conversation the first time I ever saw (between my fingers) Gatti lose a fight.
Floyd Mayweather and Sizing Up a Legacy
Gatti was nothing against Mayweather inside a ring. His skills were completely outclassed. Everything Gatti brought into that contest helped him sustain a horrific pounding and heartbreaking defeat. Yet the fight also illustrated something else about the two fighters. Floyd Mayweather might have had more talent than anyone in the history of the sport, but why do I have the feeling he'll be missed far less than Arturo Gatti when he's gone? I think the bulk of the reason has to do not with what the two men had, but what they gave.
Keep Reading