WWE: Will Christian Make the Main Event of Smackdown Again?
August 21, 2011
Christian is now the former World Heavyweight Champion after SummerSlam.
Who did he lose the belt to?
Randy Orton, that's who.
After a hard-fought battle that was truly hardcore for the PG environment, Christian lost to Randy Orton after a RKO in mid-air onto the steel steps.
Now you may be asking, "So what? Doesn't Christian have a rematch clause?"
And to that I answer, "Yes, but..."
There's already a new No. 1 contender to the World Heavyweight Championship and his name is Mark Henry.
The champion now has his sights set on the new contender, leaving the focus off the former champion.
To make matters worse, Christian was not seen at all this Friday night on SmackDown.
What does this mean for Christian?
It can only mean one thing.
The rumors were right.
Vince McMahon does not have much love and respect for Captain Charisma.
Why do I say this?
Just look at the facts to see why.
Christian was once one of the WWE's top heels.
He was entertaining with his charisma and had all of the pieces in place to easily become a WWE champion.
But what happened?
He became No. 1 contender for the WWE Championship.
He went into the match with hopes of victory but came out of it as the loser.
After that, he didn't taste the main-event scene anymore.
To add insult to injury, his contract was about to expire.
Was Christian going to re-sign?
His answer was no.
He was disgruntled and unsatisfied with the way he was being treated that he left once his contract expired.
He left the WWE only to join TNA.
He debuted as Christian Cage and did everything his way because that's how he rolled.
It eventually worked as his talents were soon recognized and he became the NWA World Champion a.k.a. the TNA World Champion.
But as time passed on and on with each passing day, Christian's contract was set to expire.
He had decided against re-signing so he could return to the WWE.
A few months later, the rumor had been released that William Reso had come to terms with the WWE and had signed a new contract.
Meanwhile, on SmackDown, a very personal feud was brewing between Edge and Jeff Hardy.
It was so personal in fact, that during one of the episodes, Jeff Hardy's fireworks entrance was sabotaged and many assumed it was Edge.
Edge said it wasn't him which caused the Internet to be in a flurry of guesses as to who really did sabotage Hardy. 
At the forefront of the assumptions, was the wild guess that the saboteur was a man that had history with both men.
That man, was none other than the recently signed Christian.
When Hardy returned to challenge Edge for the World Heavyweight Championship, everyone expected a Captain Charisma return.
Everyone was expecting that it had become a bit too obvious.
So when it was time to reveal the mystery attacker, the WWE pulled a swerve and revealed Jeff's brother, Matt Hardy as the attacker.
His reasoning? Jealousy.
Throughout all the turmoil however, was the missing presence of Captain Charisma himself.
We didn't know when or how but we knew that Christian was returning soon, possibly before WrestleMania to make an impact.
We were right in assuming that Christian would return to make an impact before WrestleMania, but wrong in the scenario in which he would return.
On a normal ECW show, Jack Swagger was calling out Hornswoggle when the first beat of Christian's theme song struck.
Christian had returned to ECW!
He had come to become ECW champion.
Eventually, he did as he promised and held the ECW championship for a year.
After ECW became defunct though, Christian was forced to move to RAW.
Little did we know, he was moved to put over the other talent.
He was moved to be buried.
That is, until the draft came.
Christian was drafted to SmackDown!
But, once again, he was moved to put over talent.
He was moved to help the rising stars become established.
One example, is Alberto Del Rio.
Christian was set to be a stepping stone to Alberto Del Rio's destiny but destiny was on Christian's side in the feud instead of Del Rio's.
Christian received an injury that sidelined him for months.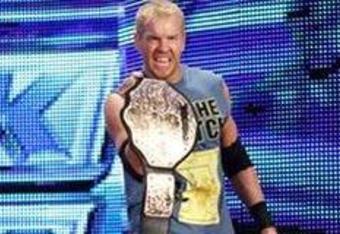 Alberto Del Rio on the other hand, was booked to "injure" Christian and after a few months, he was booked to feud with Christian's lifelong friend in Edge.
Edge vs. Alberto Del Rio was set for the World Heavyweight Championship.
Meanwhile, Christian was set to return soon.
One night, at Elimination Chamber, Alberto Del Rio brutally attacked Edge to "injure" him before WrestleMania, but Christian returned to make the save.
A month later, Christian accompanied Edge at ringside for the World Heavyweight Championship match.
It was to be Edge's final match as Edge was forced to retire due to aggravating injuries.
The World Heavyweight Championship became vacant and the new champion was to be determined in a ladder match between Alberto Del Rio and Christian.
When it looked like Alberto Del Rio was set to achieve his destiny, Edge helped his friend by distracting Del Rio.
Christian seized the opportunity and took down the belt to become the new World Heavyweight Champion.
He had finally received the goal of his dreams since day one and we all watched his moment be realized.
Then, the unthinkable happened.
Christian lost his newly won World Heavyweight Championship at the next taping of Friday night SmackDown on Tuesday nights.
He had lost the belt as quickly as it took for him to climb the ladder to get it.
Vince McMahon's hatred against Christian had shown itself with this move.
So to make it all up, he gave Christian title shot after title shot after title shot, only to make him lose each time.
He was turned into a whiny heel and only won the belt through disqualification.
That reign lasted for a month which he lost to Randy Orton at SummerSlam.
Now, Christian is nowhere to be seen and Mark Henry took his No. 1 contender shot.
Christian, meanwhile, seems to be done with his feud and since he's not the No. 1 contender, what could be next for him?
Without a feud, can Christian remain in the World Title picture?
Can Christian remain in the main event?
I doubt it, because as proven throughout Christian's career time and time again, Vince McMahon doesn't really think of Christian as a person who can carry a brand.
This thought may limit Christian's exposure to the main-event scene, making me doubt if he'll ever see the main event again.
The only thing going for him though, is that he's a veteran who is established in a large pool of unestablished talent.
Aside from that, I see no reason why Vince would keep him in the main event.
So when Christian returns, will he ever make the main event scene of SmackDown again?