Boxing Rankings: The Top 10 Middleweight Boxers in the World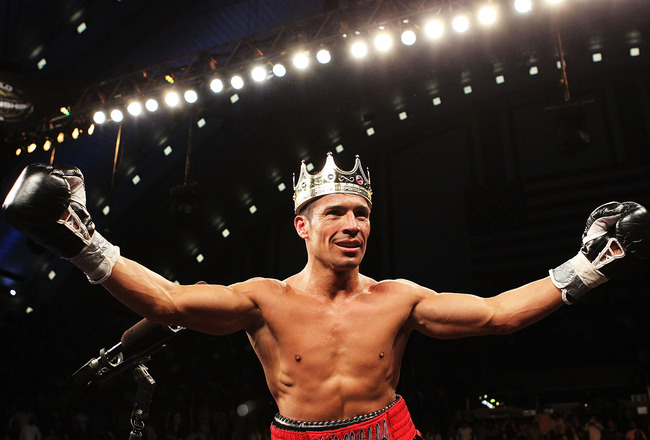 Al Bello/Getty Images
As the 2011 year winds down and the middleweight division has a few key fights left, the fighters have a few more opportunities to change their rankings before 2011 comes to an end.
The middleweight division is led by one of the top pound-for-pound fighters in the world in Sergio Martinez. Some lesser known fighters are taking each other on, hoping for a shot at the champ.
Here is Martinez and the top ten middleweights in the world according to me.
10. Paul Williams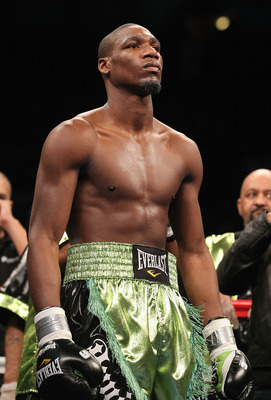 Al Bello/Getty Images
Once considered a top pound-for-pound fighter, Paul Williams has struggled as of late.
After getting knocked out by middleweight champion Sergio Martinez in Round 2 of their bout in November of last year, Williams took on Erislandy Lara this past July and took home a controversial majority decision win in a fight where Williams was clearly outmatched.
Williams does have the talent to get his career back on track, but the question remains if he still has the desire to do so.
9. Marco Antonio Rubio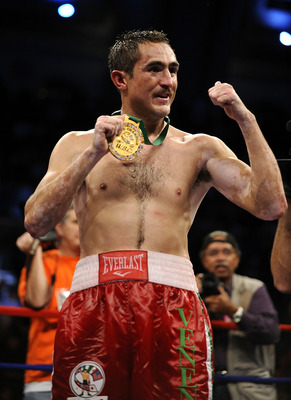 Jeff Zelevansky/Getty Images
Marco Antonio Rubio has strung together eight consecutive wins since losing to Kelly Pavlik in February of 2009.
Rubio's win over the previously unbeaten David Lemieux in Lemieux's hometown of Montreal, Quebec, Canada has been Rubio's biggest win so far in his career.
Look for Rubio to land a title fight in the near future as he has done as much as anyone in the middleweight division to deserve one.
8. Sebastian Zbik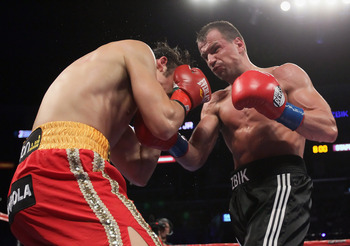 Jeff Gross/Getty Images
Sebastian Zbik was a fighter on the rise to the top until he suffered a majority decision loss to Julio Cesar Chavez Jr. this past June, losing his WBC middleweight title in the process.
The 29-year-old German fighter still has an opportunity to do big things in the middleweight division, and could be wearing another middleweight belt in the near future.
With no other 2011 bouts scheduled, Zbik will most likely have to wait until the New Year rings in to get back in the ring, and on the road to another title shot.
7. Dmitry Pirog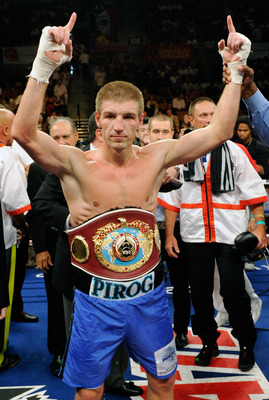 Ethan Miller/Getty Images
The current WBO middleweight champ Dimitry Pirog's career is off to a solid start.
Pirog (18-0, 14 KOs) won the WBO title when he beat the previously unbeaten Daniel Jacobs in a TKO victory last July.
Pirog has since defended his title once, winning a unanimous decision against Javier Francisco Maciel this past March.
Pirog will face off against mandatory challenger Gennady Martirosyan (22-2) in Russia on September 24th.
6. Julio Cesar Chavez Jr.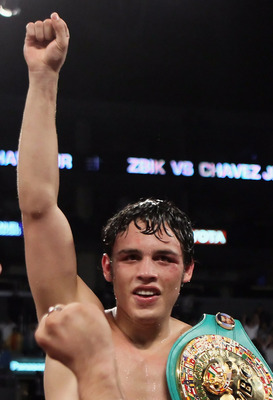 Jeff Gross/Getty Images
Julio Cesar Chavez Jr. won the WBC middleweight title in his last fight, beating Sebastian Zbik on a majority decision this past June.
Chavez Jr. is looking to stay busy, as he has a fight with Ronald Hearns (26-2) set up for September 17th, and another fight with The Contender alumnus Peter Manfredo Jr. (37-6, 20 KOs) on November 19th, if he beats Hearns first in September.
If Chavez Jr. can successfully defend his WBC title in those two scheduled fights, then a big pay day with one of the top three middleweights should be on Chavez Jr.'s horizon.
5. Sebastian Sylvester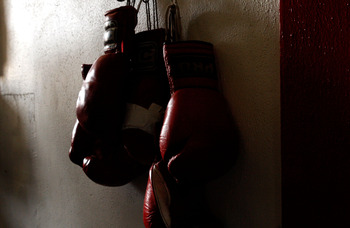 Jacob de Golish/Getty Images
Sebastian Sylvester lost his last fight in his home country of Germany on a split decision to current IBF title holder Daniel Geale in May of this year.
Sylvester (34-4-1, 16 KOs) doesn't have his next fight lined up as of yet, but another shot at Geale is definitely a possibility, as their first fight was so close.
4. Daniel Geale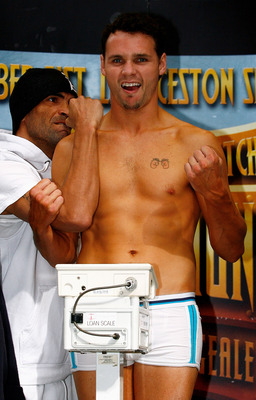 Quinn Rooney/Getty Images
Daniel Geale won a split decision against Sebastian Sylvester this past May and won the IBF middleweight title in Sylvester's home country of Germany.
Geale (25-1, 15 KOs) turned down a fight with current No. 1 rated middleweight Sergio Martinez to defend his title in front of his home crowd in Australia—where all but his fight with Sylvester has taken place— against Eromosele Albert on August 31st.
If Geale beats Albert as expected, a title fight with Martinez would surely make sense as Geale's next fight, setting up a great middleweight showdown for early next year.
3. Matthew Macklin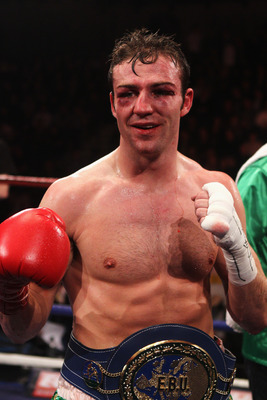 Dean Mouhtaropoulos/Getty Images
Matthew Macklin would be the No. 2 ranked middleweight on my list if he didn't "lose" his last fight to current No. 2 ranked middleweight Felix Sturm in a controversial decision.
Macklin (28-3, 19 KOs) doesn't have a scheduled fight for the remainder of the year, but one could guess that a rematch with Strum would more than likely be his next fight, as Strum has already expressed that he would be more than willing to give Macklin another fight.
2. Felix Sturm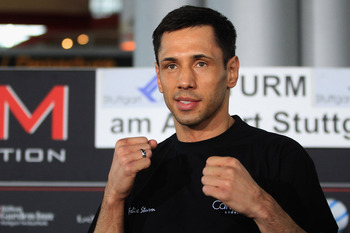 Alex Grimm/Getty Images
Although Felix Sturm (36-2-1, 15 KOs) appeared to lose his last fight against Matthew Macklin (28-3) this past June, Sturm won a split decision with the help of a little home cooking.
With 19 of his past 21 fights being held in his home country of Germany, I think Sturm needs to make his way over to the United States to show the boxing world that he truly belongs in the list of the top middleweight fighters in the world.
1. Sergio Martinez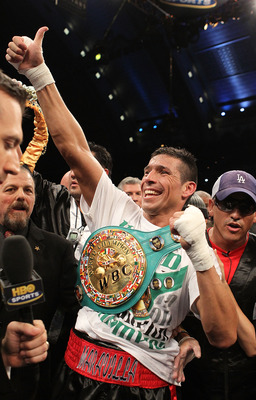 Al Bello/Getty Images
Considered by most legitimate lists as the pound-for-pound No. 2 fighter in the world, Sergio Martinez is obviously sitting on top of the middleweight division.
The 36-year-old fighter rebounded from his loss to Paul Williams in December of 2009 with three wins in a row, including a second round KO in his rematch with Paul Williams and a unanimous decision over Kelly Pavlik.
Next on the horizon for Martinez is a bout with Darren Barker (23-0, 14 KOs) on October 1st in Atlantic City.
If Martinez comes out of the Barker fight with a win he is expected to take on current IBF title holder Daniel Geale if he successfully defends his title against Eromosele Albert on August 31st.
Keep Reading