Arsenal vs. Liverpool: 6 Things the Match Exposed About Arsenal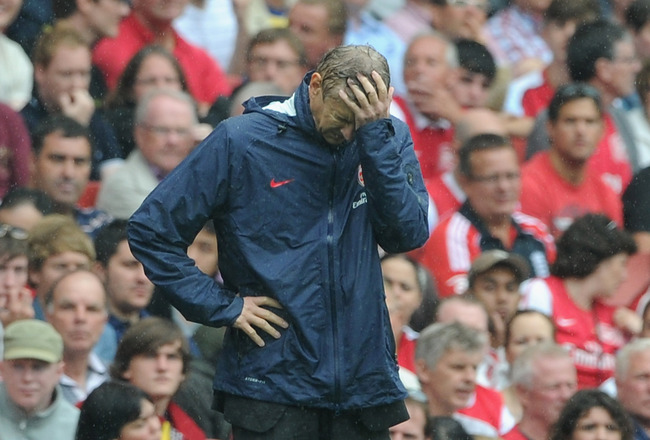 Michael Regan/Getty Images
Arsenal versus Liverpool in the second weekend was an exciting prospect for fans of the Premier League.
Many at the time did not think that Arsenal would not have bought any players or that their captain Cesc Fabregas would be gone and their French playmaker Samir Nasri likely on his way out too.
Instead of watching this match as a game to sit down and enjoy many fans are going to sit down and use it as an evaluation for how ready the Gunners are for this season.
The Arsenal versus Liverpool match displayed many telling things that supporters need to keep an eye on going forward.
Depth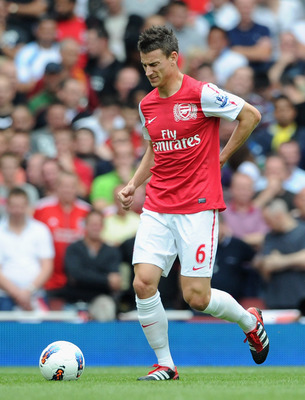 Michael Regan/Getty Images
Everyone points to Arsenal saying that they need to make a big star signing. This is something that would be nice but what they truly need is just to add depth to a squad that seems like the bench is shallow.
This was shown when Laurent Koscielny was injured during the match. Every player that Arsenal would normally have played in that situation is out injured. So Arsene Wenger gives the nod to Ignasi Miquel.
Miquel is a young Spanish center back with little experience. This is not an ideal situation to throw in a player for their first true Premier League test.
Miquel playing against Liverpool FC is truly a trial by fire.
With Cesc Fabregas Gone Samir Nasri Needs to Stay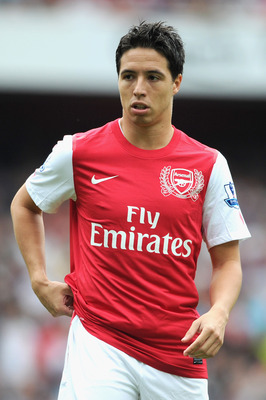 Michael Regan/Getty Images
Samir Nasri is supposedly so close to being out the door and on his way to Manchester City.
Until pen is to paper for both sides of the equation the deal is not done and Arsenal needs to get Nasri to know how important he is to their plans.
His playing display was outstanding during the match. He was an orchestrator his head was on a swivel looking for his teammates and always ready to get that final ball to them.
Nasri also made long runs keeping his body in control and created for himself.
He is the spark that Arsenal needs if they are going to contend and eventually win a trophy.
Nasri's loss would be even tougher to swallow then Cesc Fabregas's because being the second offensive fulcrum to leave is a true sign that Arsenal are a shell of what they were years ago.
Where Is Thomas Vermaelen's Partner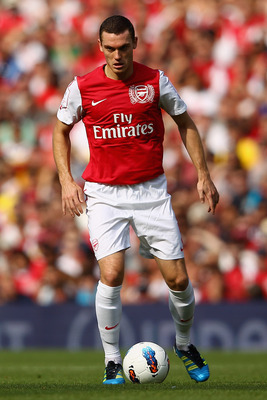 Richard Heathcote/Getty Images
Arsenal plays very well attacking football but their displays and woes defensively are well documented.
Laurent Koscielny going down during the match is one thing that might just expose how poor their backline can be at times.
If a new center back is not brought into the squad players like Ignasi Miquel will be called on to do more then he is ready for.
Thomas Vermaelen is a great defender and was a huge loss last season while he was out with an injury. He is back and he needs to have another player to create a formidable defensive pairing with.
The Cesc Fabregas money and the other funds that have been made available should have a bit allocated to bringing in a new center back.
Aerial Battles Are Going to Be an Issue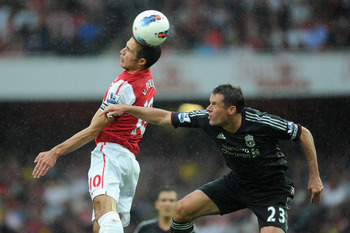 Michael Regan/Getty Images
The battle against Andy Carroll displayed how tough fighting in the air will be for Arsenal.
Thomas Vermaelen as it stands now is the only player who truly can battle in this part of the game. This is not saying that Arsenal cannot withstand a flurry of crosses. They certainly can but it will catch up with them at sometime if they do not get a player to have a defender who will impose himself.
With a strong hold up striker who will use his strength when going up for the ball Arsenal needs a man who can do the same thing on the defensive side of the ball.
Cesc Fabregas Money Needs Reinvestment Now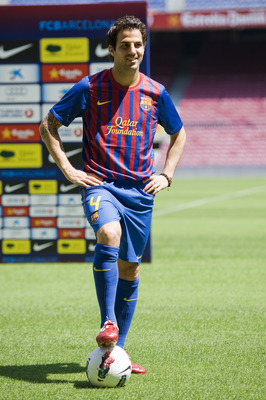 David Ramos/Getty Images
With the captain of Arsenal, Cesc Fabregas, gone to boyhood club Barcelona every bit of his transfer fee needs to be put back into the squad and fast.
The fact that just one signing was not already lined up when Arsenal knew of Fabregas's impending departure speaks volumes. The words that are coming in loud and clear though are a bit undecipherable.
Arsene Wenger may be saying that he will not be rushed and the players brought in are going to be thoroughly thought about and will be brought in not to just fill a hole now but to help with the future of the club.
The non-signing also might be saying things that are much worse. Arsenal could be resigned that this season is a bit beyond them and they want to transition younger players into the starting XI.
The former seems to be the one that is true but the latter is not so uncharacteristic of a Wenger thought to totally disregard it.
And the Positive: Arsenal Never Strays from Arsenal Football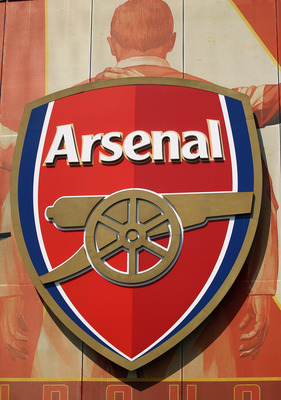 Oli Scarff/Getty Images
Arsenal plays some of the most attractive football in the Premier League. Even with a weakened side they stay true to their tactics and their system.
Their squad versus Liverpool contained many players that normally would not be in the starting XI but they got their trial by fire and they grabbed it.
The Arsenal players through the academy to the senior team the philosophy of Arsene Wenger's style of football is taught and executed well.
It is a promising thing to see that so many players can come in and the game will not be lost on the basis of that they do not know what to do.
Arsenal at many times during the game especially in the first half and early in the second they looked like they were challenging and on the verge of getting on the score sheet.
Things changed when debutant Emmanuel Frimpong was sent off.
Overall the game was not as poor as the score line would dictate and the good play at times will be what Arsenal look at and derive some confidence from as the season goes on.
Keep Reading

Arsenal: Like this team?