Arsenal Transfer Rumors: Luka Modric and 4 Players to Replace Samir Nasri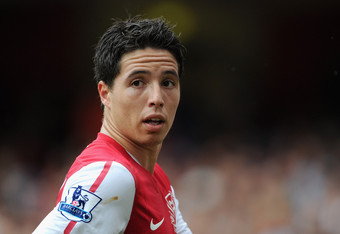 Michael Regan/Getty Images
Manchester City's move for Samir Nasri got a little more complicated today as it appears his current manager, Arsene Wenger, could very well cup tie the want-away midfielder on Thursday. For those of you that may not know, if Nasri plays against Udinese in Arsenal's upcoming Champions League qualifier he will be ineligible to play for a different team in the competition.
His ability to help the Citizens in UEFA's premier competition is one of the key components to signing the player. Truthfully what good would he be to the club if he could not play in their biggest competition?
However, it is all still speculative and he could very well be moved on by then for all we know. With that in consideration, Arsenal's midfield is dangerously thin. Youngsters can only hold down the fort for so long until it is necessary to have some experienced players to pull the load and keep the team's composure.
With Nasri set to make his exit, Arsene Wenger is going to have to splash some cash whether he wants to or not. That said, here is a list of some of the top players that could possibly replace Nasri at the Emirates.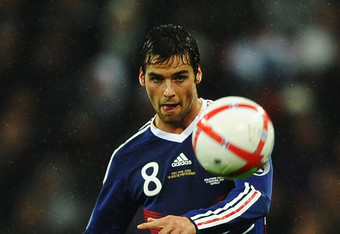 If you want to trade apples for apples or Frenchmen for Frenchman, Arsenal could look no further than Olympique Lyonnais 25-year old Yoann Gourcuff. The former AC Milan player found his feet while on loan at Bordeaux in 2008-09 and has been a sensation in Ligue 1 ever since.
He scored 24 goals and provided 26 assists in 95 total appearances for Bordeaux in his two seasons at the club and proved that he was a top class talent. His performances earned him a move to Lyon at the start of last season.
However, his first season at Lyon saw his form drop as he struggled to fit in with his new teammates and only scored four goals and dished out five assists.
With his career in need of a boost Arsene Wenger could possibly get him for a much better price than Modric as he would likely cost around £15 million, which is £10 million less than Modric.
The sticking point for the player could be his remaining four years of contract that could cause the Gunners to try and meet a buyout clause which would most likely see the deal squashed.
Wenger could be the one manager to truly get his young fellow countryman back on his path to success. His proven scoring ability is a need for an Arsenal midfielder as his ability to provide the creativity as well. Gourcuff could be a total package in disguise if Wenger were to go after him.
This article is
What is the duplicate article?
Why is this article offensive?
Where is this article plagiarized from?
Why is this article poorly edited?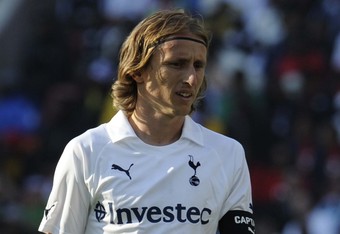 Chelsea look to have filled their midfield void with the impending transfer of Juan Mata from Valencia. The Spaniard should be debuted to the Blues faithful in the coming days and will most likely end the speculation of Luka Modric moving across the City.
However, the ending of one London transfer saga for the Tottenham player could signal the start of another one as Arsenal could possibly look to the Croatian play maker to fill the role of Samir Nasri in the Gunners Line-up.
Much of Arsenal's transfer speculation is hinging on them qualifying for the Champions League. They travel to Udinese on Thursday afternoon, and a loss could end much of their chances at high profile talent while a victory could almost guarantee at least two new signings before the window closes.
Modric still is looking for a way out, and Harry Redknapp has admitted that selling the player could actually strengthen his club in the long run.
The only sticking point could be the price of the 25-year old as Arsene Wenger much prefers value priced talent that he can mold into his squad, but the signing of Modric could take upwards of £25 million out of the believed influx of funds from Cesc Fabregas and possibly Samir Nasri that would total around £60 million.
With another £35 million left over I think it is safe to say that Wenger should splurge on the Croatian if he so chooses as he is one of the possibly long term replacements the Gunners could snag in the remaining days of the window.
This article is
What is the duplicate article?
Why is this article offensive?
Where is this article plagiarized from?
Why is this article poorly edited?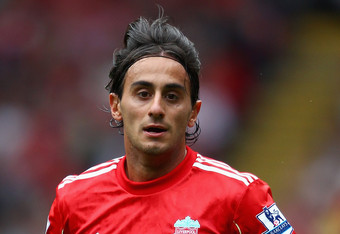 Liverpool's Alberto Aquilani transfer saga has been in the wings from those surrounding Cesc Fabregas, Luka Modric and Samir Nasri. With him looking destined to make a return to Italy, it is still interesting to look at him as still having more to offer the English Premier League.
His first season in the league for Liverpool was unfairly criticized in many ways. Most fans and pundits alike made him out to be the next Xabi Alonso for the Reds. The problem is that there really is only one Xabi Alonso.
With unfair belief loaded on his back, anything he did that was different than the Reds beloved Spanish playmaker would have done made him a poor signing. However, he had flashes of brilliance in the brief time he actually got to make his claim to a midfield spot.
Rafael Benitez's departure further unsettled the Roman, and new boss Roy Hogdson was quick to ship him off to Juventus on loan when the Reds could really have used him last season alongside Lucas Leiva and Raul Meireles when Steven Gerrard went down.
In total he has only gotten 28 appearances for the Reds with two goals to his name and he has had no time to show his quality now that he is healthy.
Arsene Wenger could take advantage of the highly talented Italian at a cut rate if he wished, and at only 27 years old the Azurri International still has plenty of gas in the tank.
Aquilani also has the age left to grow with Aaron Ramsey, Jack Wilshere and Alex Song. He could form a lethal partnership with Robin Van Persie as both like to drift between midfield and attack.
That characteristic of the two in combination would possibly ease the problems of no one being in position for Theo Walcott's crosses if Aquilani pushed into the center forward role when RVP had his roving moments backwards.
This article is
What is the duplicate article?
Why is this article offensive?
Where is this article plagiarized from?
Why is this article poorly edited?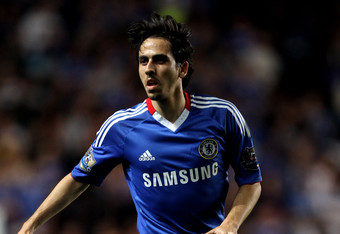 Yossi Benayoun proved to be a game changer during his time at Liverpool. He made 134 appearances scoring 29 goals for the Reds from 2007-2010 until he signed a three year deal to move to Chelsea at the start of the 2010-11 season.
The Israeli international has suffered a long hard road since moving to Stamford Bridge however. He was believed to be a key super sub for the club that could make stand in starts as necessary. The role was most likely to be very similar to the one that Ji-Sung Park fills for Manchester United.
But none of that has materialized as he has spent the majority of his time in London on the recovery table having made only 10 appearances and scoring only one goal.
With the new regime under Andre Villas-Boas in full swing Yossi Benayoun look increasingly on the fringe of the Blues plans and a move to another London club could do him well.
Arsene Wenger is always on the lookout for a bargain, and with Villas-Boas looking to add more players, the 31-year old Benayoun looks access to his plans for the future.
Arsenal are stuck on a limited time table, and they most likely will not have time to negotiate any big deals with only nine days left. Benayoun could provide an excellent value signing at around £4 million and fill a vital role in the middle of the park on a part time basis.
His experience and skill give him the traits necessary to succeed in Wenger's system. With the youngsters still learning their trade, having a skilled veteran to assist in their development and to fill in when crunch time comes could be a great asset for the Frenchman.
This article is
What is the duplicate article?
Why is this article offensive?
Where is this article plagiarized from?
Why is this article poorly edited?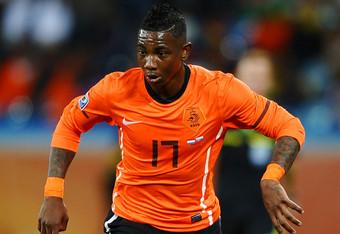 Hamburg HSV and Dutch International left midfielder Eljero Elia could bring his attacking flair to Arsenal in the absence of Samir Nasri. The young player made a huge splash in the 2009-10 season as he scored six goals and provided eight assists in his first full season in the German Bundesliga.
Since then he has been linked all around Europe and England with Chelsea, Liverpool Juventus and Arsenal all possible suitors for the 24-year old. At his age he is in that age niche that Arsene Wenger likes to exploit.
He is just young enough to have loads of improvement before he reaches his prime, but he is old enough to have valuable experience in a top European league.
Wenger has a history of honing his young players skills at that age, and Elia has a unique skill set of speed and quick passing that also plays well into the Frenchman's fluid playing style.
In most cases the young Dutchman could be a remarkable value at around £6 million and it would allow plenty of left over funds for Wenger to continue spreading around the park to bring in at least another midfielder, defender and center forward.
The most recent rumors for the player have him said to prefer a move to Arsenal or Chelsea over Italian giants Juventus whom reportedly are the current highest bidder for his services.
This article is
What is the duplicate article?
Why is this article offensive?
Where is this article plagiarized from?
Why is this article poorly edited?

Arsenal: Like this team?