Fantasy Football 2011: AFC East Preview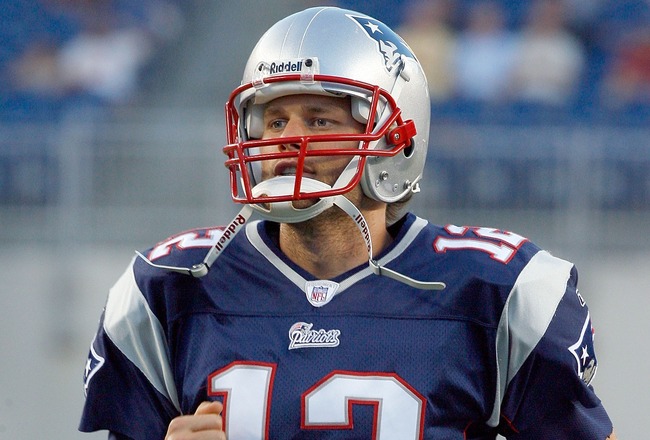 Jim Rogash/Getty Images
The AFC East has the perception of being a powerhouse division full of fantasy stars but I don't think that's the case this year.
Outside of Tom Brady, who else do you really want to own on the Patriots? The Jets don't have a fantasy superstar on their team, except maybe for their defensive unit. The Dolphins have Brandon Marshall, but he has to depend on Chad Henne to get him the ball. Then there's Buffalo.
In my opinion, the AFC East is the second weakest division for fantasy ballers.
Buffalo Bills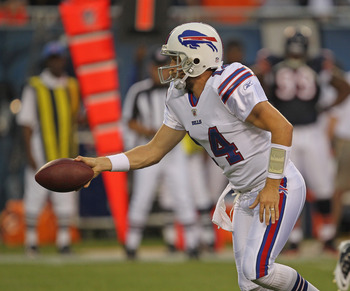 Jonathan Daniel/Getty Images
Sorry, I had to start with Buffalo because they come first alphabetically. It's better to end with the best team anyway. It will give you something to look forward to.
Steve Johnson? I thought it was Stevie Johnson. I guess he dropped the "i" too. All kidding aside, he had a very nice season a year ago and he's about all Ryan Fitzpatrick has to throw to this year so he should be able to catch 80 balls and break 1,000 yards again. At the moment he's being drafted before guys like Brandon Marshall and Wes Welker which I think is nuts. No value here.
CJ Spiller was a sexy pick last year (I drank the koolaid). Spiller has the potential to be a future star, but will we see that potential this year? It will take an injury to Fred Jackson for him to get the lion's share of carries in Buffalo but he's worth a late round pick. His role can only increase this year.
Speaking of Fred Jackson, he's a low-end RB2 and a solid backup. He doesn't have big play potential but he'll get most of the carries and all of the goal line work. Although Buffalo only had 8 carries inside the opponent's 5 yard line last year (all 8 went to Jackson).
Miami Dolphins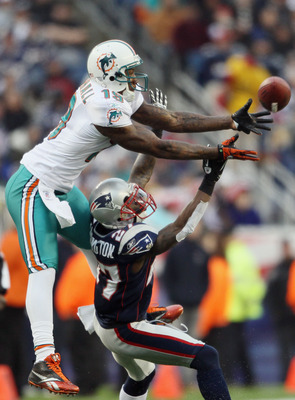 Elsa/Getty Images
The running back situation in Miami is an interesting one.
Ronnie Brown and Ricky Williams have left town. The Dolphins drafted rookie Daniel Thomas and then traded for Reggie Bush.
Thomas is a big, 230lb back that is also very versatile. He will likely be the target of many Chad Henne dump-off passes. Thomas is the supposed starter with Bush being the third down back but I wouldn't be surprised if it's more of a 50/50 timeshare between the two (Reggie Bush would be a very expense third down back).
I'll probably stay away from both. I was burned last year by rookie running back Ryan Mathews and Miami's offense will not be very good. Also Reggie Bush is often injured.
The days of Brandon Marshall being a top-10 receiver may be over. Marshall just cracked 1,000 yards a year ago (although he did miss 2 games due to injury) and only scored 3 times.
He plays in a conservative offense and has a shaky QB throwing to him. Also, the guy's a little nutty and there's a risk of him doing something stupid that results in a suspension. Marshall is a risky pick but with top-10 WR potential.
Davone Bess is a nice little slot receiver that had nice rapport with Chad Henne a year ago. He will be a solid contributor in deeper leagues as well as in PPR formats.
New England Patriots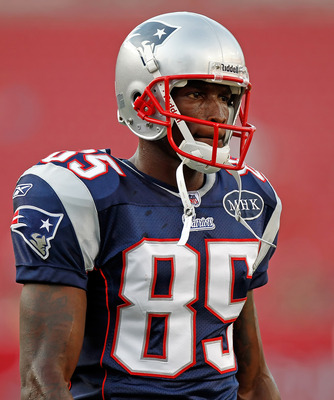 J. Meric/Getty Images
There's not much to say about Tom Brady. The guy is pretty good and will most likely put up great stats again this year.
Brady this year has a new toy – Chad Johnson (he said he'd change his name back if Revis shut him down 2 years ago but he didn't keep his word). Chad is past his prime but should still put up good numbers in this potent offense. He's going in the 7th round so there's not too much risk here.
Wes Welker will catch a ton of balls as usual and will excel in PPR formats.
BenJarvus Green-Ellis came out of nowhere last year to top 1,000 yards rushing and score 13 times. I don't trust the Patriots though. They drafted rookie RB Shane Vereen and Danny Woodhead is also in the mix. The Pats like to spread things around. Don't be too invested in Green-Ellis.
The Patriots have two second-year tight ends, Aaron Hernandez and Rob Gronkowski, who did pretty well for them last year. Both put up nearly identical stats (around 550 yards on 45 catches) except Gronk had 10 TD grabs to Hernandez's 6. While both are nice players, they are going to cannibalize each other to the point where neither are start-worthy in standard leagues.
New York Jets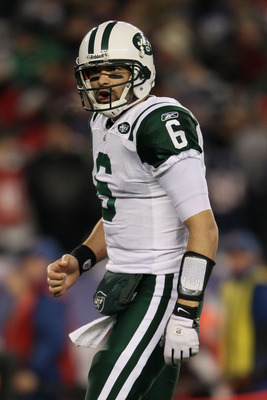 Elsa/Getty Images
J-E-T-S Jets Jets Jets!
I think that Shonn Greene is the back to own on the Jets. Both will be serviceable since the Jets run more than anyone in the league, but Greene is the future and LT is just another year older. Greene is being drafted after the likes of Ryan Mathews, Fred Jackson, and Ryan Grant so there is good value here.
The Jets' passing game is average at best and the only receiver I would own is Santonio Holmes. Holmes is the clear #1 receiver and should be able to top 1,000 yards receiving. Plaxico Burress will go undrafted in a lot of leagues and is an intriguing option you can take late without much risk.
While the ladies love Mark Sanchez, he isn't so sexy to fantasy owners. He's serviceable as a bye week fill-in but that's about it.
Dustin Keller is still young and immensely talented but like I said earlier, the Jets love to run it and don't have much of a passing attack. Even so, he's a low end starting tight end and a great backup.
For more fantasy football insight and advice, visit us at http://www.fantasysportskings.com.
Keep Reading