5 Unsung Philadelphia Eagles Who Could Play a Pivotal Role in 2011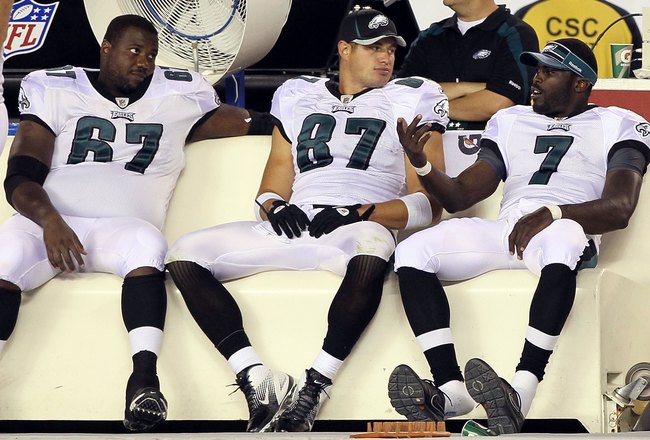 Jim McIsaac/Getty Images
With the new NFL season rapidly approaching the much-fancied, the Philadelphia Eagles look as if they have molded a finely-tuned Super Bowl winning team.
But can they live up to the expectations? With high hopes resting on the shoulders of Michael Vick, DeSean Jackson and Nnamdi Asomugha, let's take a look at five of the more unlikely heroes who could play a key role this season
5. Riley Cooper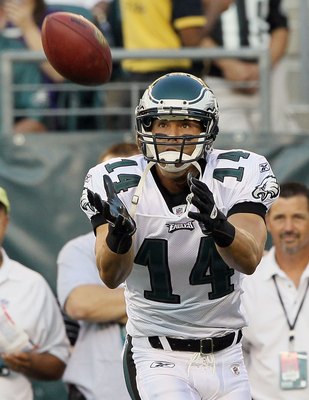 Jim McIsaac/Getty Images
Had Vick's final pass of the 2010 season been about a foot higher, this kid could have been splashed all over the papers as a comeback hero. Unfortunately it wasn't meant to be, but it doesn't mean he won't have another chance in 2011.
This year could be massive for the 6'3" wide receiver. His build makes him far more powerful than speedsters DeSean Jackson and Jeremy Maclin, but his best feature is his ability to elude defenders. Cooper has shown true eagle-like tendencies to snatch some of the most unlikely passes. The Eagles need someone to target in the red zone, and Cooper could be the secret weapon in Michael Vick's arsenal.
4. Ronnie Brown
Jim McIsaac/Getty Images
The addition of running back Ronnie Brown to the Eagles' already explosive offense pleased a large number of fans. Even more were swayed by the decision after the preseason game against the Ravens, as it looked like coach Andy Reid might finally be planning to maximize the potential of the running game. Brown still looks strong, fast and elusive, and I see him playing a huge role in important first downs for the season to come.
LeSean McCoy had a huge season in 2010, and with Brown being an excellent change-of-pace back to the much shiftier McCoy, the Eagles' running game could be a fearsome one.
3. Casey Matthews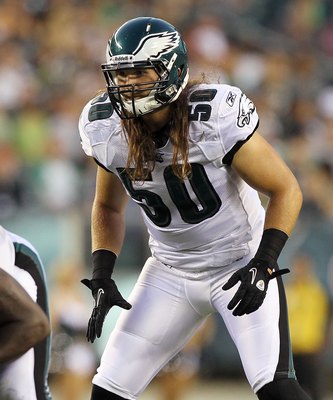 Jim McIsaac/Getty Images
It looks almost certain now that rookie Casey Matthews will be given the job of leading the Eagles' defense.
Matthews needs to mature fast in the NFL, especially with a team where anything less than a Super Bowl appearance just won't do. If the Eagles want to improve on last season's one-and-done record, Matthews must use his hard work ethic to pull the defense together.
Casey might not be as physically talented as brother Clay, but he is smart, and has the ability to assess offensive schemes with ease. He looks to have sharp instincts, something Cam Newton knows only too well, and if his collegiate performances are anything to go by, he should have a huge season.
2. Alex Henery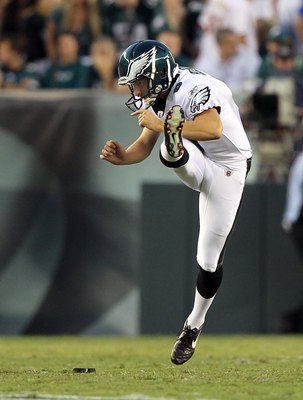 Jim McIsaac/Getty Images
I was skeptical of rookie Alex Henery's composure to get the job done, but against the Ravens in week one of preseason he looked solid. The regular season will be a whole different ball game, however, with much more on the line.
Field goals proved to be an important scoring method for the Eagles last regular season: of the 439 points the offense put up, David Akers scored 96 of these, 22 percent of the points, and on average two clutch kicks per game.
1. Howard Mudd and Jim Washburn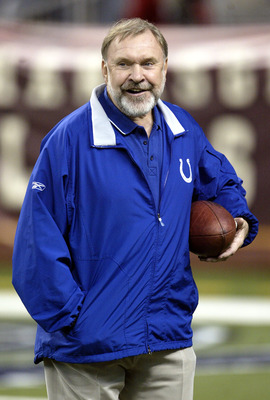 Tom Pidgeon/Getty Images
Both coaches have huge responsibilities in protecting what the Eagles treasure most; a lead and their star quarterback Michael Vick. Washburn has the difficult task of reproducing the 'Blitz Inc' if he and the Eagles have any hope of reaching the big one. With a young linebacker core, unless the defensive line holds steady, the opposing teams' running game could be the Achilles heel for the Eagles.
If Mudd struggles to buy Vick the precious time he needs to make big plays this season it is likely to be heavily detrimental to their success. Without an offensive line with discipline and strength, the Eagles run the risk of losing their offensive gem and scuppering the season that should have been.
Keep Reading

Philadelphia Eagles: Like this team?