WWE: Top 5 Wrestlers Who Deserve a Title Shot More Than Punk and Cena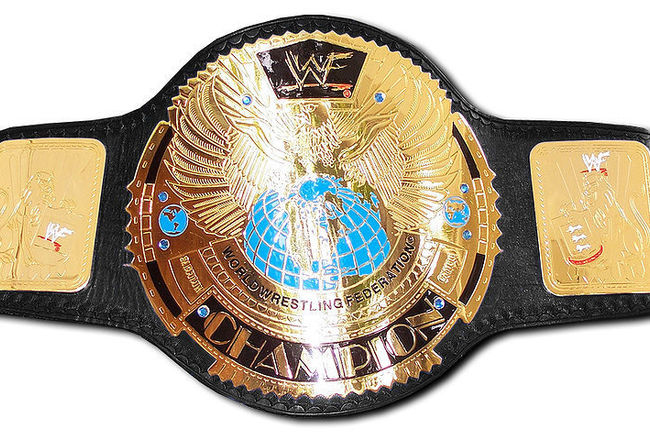 I just love looking at this belt.

This slide show is pretty self-explanatory in terms of what everyone will be looking at.
Right now, I do love what is going on with CM Punk, Alberto Del Rio, and John Cena. What they are involved in is what's making WWE watchable and pretty darn entertaining. They are also being unpredictable in this Era of Reality.
When WWE knows how to get it right, they are in the center of what the IWC wants to watch, see, and talk about for days and weeks on end. The conversation of what will happen with those three will change from week to week like it should, but the title picture will not.
WWE right now seems set on having Del Rio and John Cena fight for the title. With how Cena is displaying himself as of late, however, I personally do not mind it.
However, there are at least five on the RAW brand that deserves it more than CM Punk and John Cena despite their rematch clauses. Some people will agree with them and some people might shake their heads. To me, these are the people who deserve their shot at the title.
Without further ado, let the slide show begin.
Drew Mcintyre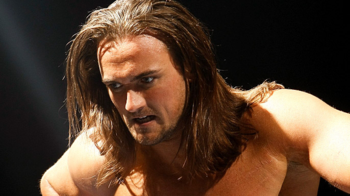 Raw has not been kind to him. He has talent and WWE has not been utilizing it to the best of his ability.
He has been Tag Team Champion and IC Champion. Those are things to be proud of. However, when people look at Drew, you almost forget that he is suppose to be doing anything on Raw.
The WWE creative team better get off their butts and start involving him in some really great storylines. He is a future WWE champion in my eyes and is more than deserving. He has put on great matches with many people and I myself saw him live.
He has great talent, awareness of what is going on around him, and it is so easy to put him over as a heel or a face. This guy is marketable displays skills every time he is in the squared circle.
Give him back his chance, WWE. It will not be a regrettable decision .
John Morrison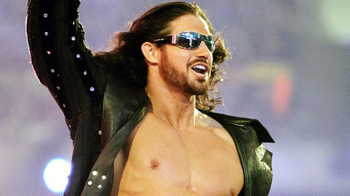 This guy is more than deserving of the title. He has worked his butt off day-in and day-out. He was in the title picture for a little while before R-truth promptly cost him that match.
The feud between the two is great, and right now the matches they are putting on are great to watch and almost impossible to look away from.
However, when WWE is done with that, they should start to focus on how to put him in the picture again. John Cena will be involved with the Rock in the coming months and with CM Punk wrapped up in the Nash storyline, it will be hard to tell when he will input his rematch clause.
Putting him there with Alberto Del Rio and someone else to make it even more interesting is a direction that WWE should consider. He is talented, skilled, hard-working, and entertaining. Everyone knows of his problems outside the ring, but this is inside of it.
WWE should stop looking at him from a negative standpoint and give him the shot he deserves.
R-Truth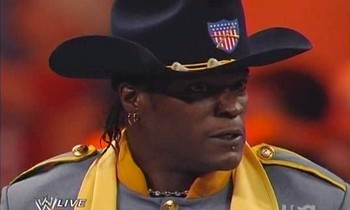 LMAO
How can anyone hate this guy?
He is one of the best in the WWE right now. He is more than entertaining to watch. He creates funny segments and makes the most of them. Coining the phrase "lil jimmy" was genius on his part because every time he says it, I cannot stop laughing.
This guy has great mic skills (most of the time), is unpredictable in what he will say outside of the word conspiracy, his in-ring ability is tremendous considering his age (past 40), he is a master in working the crowd, and most importantly, he has done a hell of a lot for the WWE for the 10 plus years he has been there.
WWE should treat him better by giving him not just a title shot, but a title reign. It is more than deserving, and him as champion will make his already funny and unpredictable behavior even more entertaining.
I do think there is a conspiracy against R-Truth in the WWE because he has not held the title yet. WWE, do us a favor and give this man a title he deserves to have.
Kofi Kingston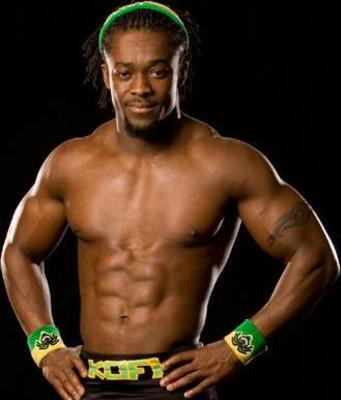 He is probably the most talented out of all the people on the list, including who is number one.
For too long he has been stuck in the mid-card level and I am personally sick of that. This guy has held the U.S Title, the IC title, and the tag titles. All of that gold sounds great for his young career.
However, he has always been stuck in the mid-card level no matter how much he has done in the ring. He is made of pure talent and charisma. This guy is skilled in the ring and there is no shortage of that when he wrestles.
As the IC champ, he put some honor back into it and I was proud of that because of what he does for the WWE. He has plenty of "wow" moments to his name and him as the WWE champion is something WWE could be proud of.
His matches are never dull in my eyes. He gives everything he has, and there are few to compare to him. He is severely underrated in the WWE and I am sure the IWC are tired of seeing it.
He more than deserves a shot and a reign. He would do so much with it, and with the talent and skill he has, I am shocked WWE has not given him the push he deserves.
The Miz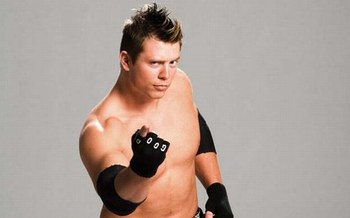 Just look at this guy. Everyone knows who he is. He is the center of attention everywhere he goes and has a great catch phrase that fits him.
Miz just oozes charisma and talent in the ring. His mic work is almost untouchable outside of CM Punk. Just look at what he did on Raw last week for Jared the Subway guy.
He took the spotlight and owned every moment of it. He is cocky, confident, and knows what he can do. This guy is everything a champion should be. His last run was great, but he had Alex Riley always helping him up until his series of follies.
Miz needs a title run going solo. Everyone knows how great that would be and what he would do with it.
He is a heel that the fans love and some people love to hate. That is perfect for who he is.
Yes, he has been champion already, but that does not mean he does not deserve to be it again. I do not blame WWE for being in the title situation they are in right now. But when it comes time to giving other people a run for a shot and possible reign, Miz and Kofi are the top two people who should be right in the thick of it.
Please, WWE, give these guys the chances they deserve.
Thanks for Reading!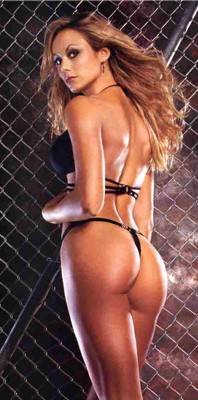 Angels really do exist......
I hope everyone enjoyed the slideshow!
Please let me know your thoughts on who should be getting a title and why. Let me know how I did, agree or disagree, and who deserves a shot the most.
Check out my other articles as well and comment on those as well. I appreciate all the feedback I can get!
Peace!
Keep Reading