Kobe Bryant: Picking Out the Dream Supporting Cast for the Lakers Star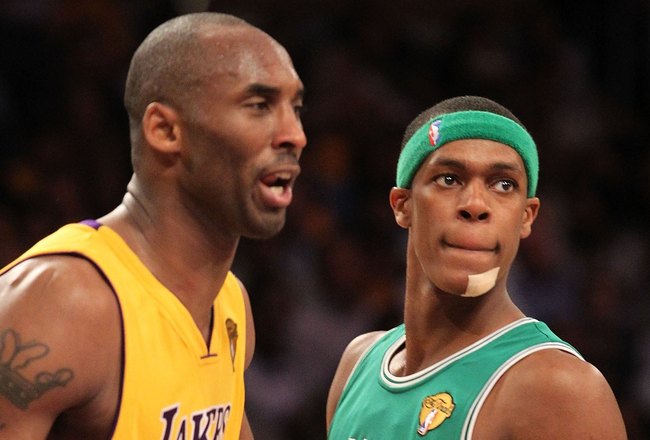 Ronald Martinez/Getty Images
This article will focus on picking out the dream supporting cast for Los Angeles Lakers star Kobe Bryant. By dream, I mean players who would mesh well with Kobe on the court. Therefore, some of the game's best players will not be found in the following slides. Sorry, LeBron.
While writing out these respective slides, I imagined Kobe giving each one the Black Mamba seal of approval. That has to count for something, right?
Before we can begin looking at which players I selected, I want to share some information regarding the criteria for selecting the players I did.
1. No current or former teammates.
2. No retired players.
3. Remember, the players I chose are not necessarily the best at their respective position, but star players who would mesh well with Kobe and his skill set.
4. The bench players are not stars (this isn't an All-Star team). The chosen players are your traditional reserve/role player types, with the exception of my choice for backup center.
I chose four fellow starters to play alongside Kobe, in addition to five reserves to fill each position.
9. Backup Center: Joakim Noah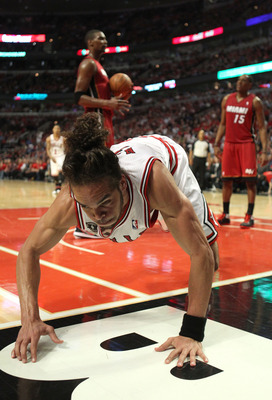 Jonathan Daniel/Getty Images
Joakim Noah would provide good rebounding and non-stop energy while the starting center was on the bench. Who knows, with Noah's motor and physical play in the paint, there could be a few opposing players who would prefer tussling with the starting center I have chosen instead of Noah.
If there is a superstar who appreciates a player earning his keep doing the "dirty work" Noah does, it's certainly Kobe Bryant.
8. Backup Power Forward: Luis Scola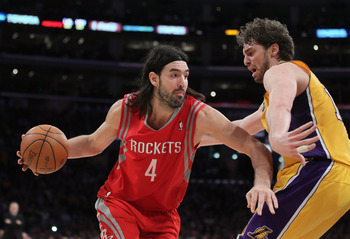 Jeff Gross/Getty Images
When someone asks me who the most underrated player in the league is, without hesitation, I always say Luis Scola.
Not only does Scola have crafty moves around the hoop, but he is a decent mid-range shooter and rebounder.
Scola is another one of those hard-nosed players, much like Joakim Noah, who tends to overachieve on the court due to his work ethic.
Let's put it this way, I doubt Kobe would ever have to suggest that Scola find his inner "Black Swan."
7. Backup Small Forward: Shane Battier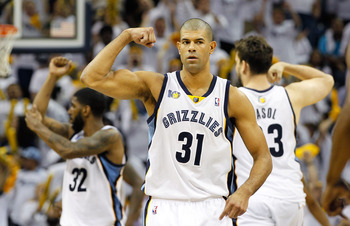 Kevin C. Cox/Getty Images
Since Shane Battier came into the league in 2001, he has had the pleasure of trying to shutdown Kobe Bryant whenever his teams have faced the Los Angeles Lakers.
Given the two players' history, I bet there is a ton of mutual respect between the two.
Kobe would be more than willing to have the closest thing we have to a "Kobe Stopper" suiting up for this wonderfully thought-out, fictitious basketball team.
6. Backup Point Guard: J.J. Barea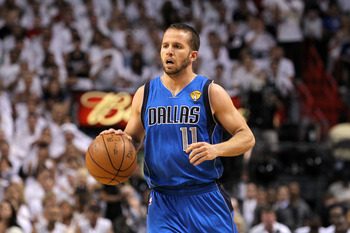 Ronald Martinez/Getty Images
Before the Dallas Mavericks won the championship, J.J. Barea was an afterthought to the average NBA fan. But after playing good basketball throughout the postseason (in 18 minutes of action, Barea averaged eight points and three assists), Barea is considered one of the best backup point guards in the league.
If Kobe was over the fact that Barea helped eliminate the Los Angeles Lakers from the playoffs, he would be a perfect fit.
5. Backup Shooting Guard: Jamal Crawford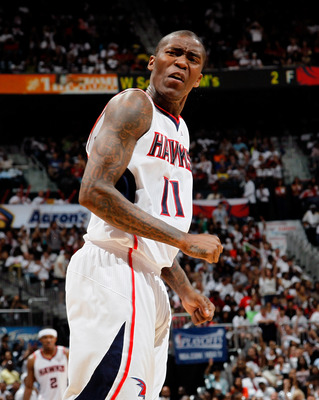 Kevin C. Cox/Getty Images
Jamal Crawford would be the perfect backup for Kobe Bryant. (Maybe on Kobe's real team, too. Attention Lakers: Crawford is a free agent.) Not only does Crawford have experience coming off the bench, but he would provide instant offense for the second unit.
4. Starting Point Guard: Rajon Rondo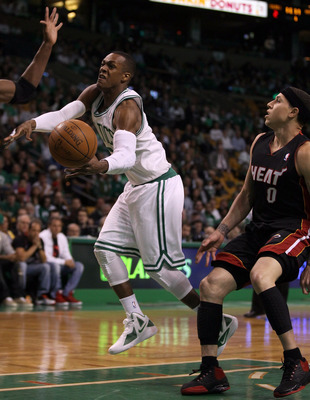 Elsa/Getty Images
Rajon Rondo will likely never be considered the best point guard in the league, as long as Derrick Rose, Chris Paul and Deron Williams are suiting up for NBA teams.
But let's be honest, with Rondo's passing, defense and overall high basketball I.Q., is there another player in the league who can leave his fingerprints on a game more without scoring?
Add all this up and it's easy to see why Rondo is more of a "Kobe" point guard, opposed to a point guard who has to score to have an immediate impact.
Also, Rondo is used to playing with grizzled veterans (Paul Pierce, Kevin Garnett and Ray Allen) who are focused on nothing more than winning championships.
3. Starting Center: Dwight Howard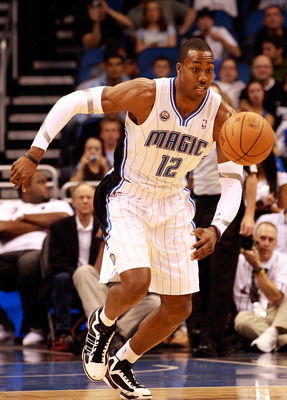 Sam Greenwood/Getty Images
Considering Dwight Howard is by far the best center in the NBA, this one was really a no-brainer.
If any opposing players did manage to get past the stellar defensive unit of Rajon Rondo and Kobe Bryant on the perimeter, they would have to deal with "Superman" as the last line of defense.
Let's just hope Kobe wouldn't catch Howard laughing with fans in the front row while he was in "Black Mamba" mode.
2. Starting Small Forward: Kevin Durant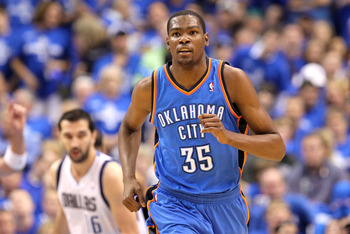 Ronald Martinez/Getty Images
Is there any other choice at the small forward position but Kevin Durant? Not only is he arguably the best pure scorer in the league right now, but he is one of the most humble superstars in recent memory.
Kobe would have a phenomenal sidekick to help with the perimeter scoring, and a young player who would respect his position as one of the game's all-time greats.
Why Durant over LeBron James? Durant is just as good of a scorer, and there wouldn't be nearly as much drama surrounding Kobe and Durant as there would be Kobe and LeBron.
The media could possibly undermine Kobe and LeBron's relationship on the court. There would undoubtedly be career comparisons and questions concerning "whose team it was." Bottom line: Durant is less high maintenance than King James.
1. Starting Power Forward: Amare Stoudemire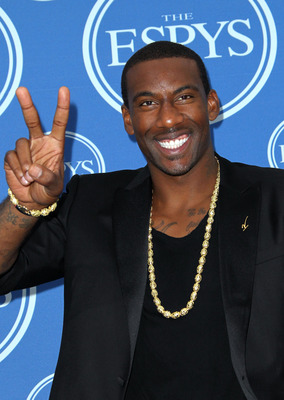 Frederick M. Brown/Getty Images
Picking one power forward was not easy, considering it's the most loaded position in the league. But remember, I am not picking the best power forward in the league, but the power forward who would play best with Kobe Bryant.
Therefore, I have chosen Amare Stoudemire. My choice ultimately came down to Amare and Dirk Nowitzki. I know what you are all thinking. Dirk is arguably the game's best player right now, coming off a championship-winning season.
But I decided Durant's overall game would be too similar to Dirk's, in comparison to Stoudemire's, who is ultimately more dangerous in the painted area.
Stoudemire's defense is average at best, but this team already has Joakim Noah and Dwight Howard to take care of the defense and rebounding. That would leave Stoudemire to do what he does best. Score.
Keep Reading