MLB Trade Speculation: 13 Offseason Targets Who May Move
Jason Miller/Getty Images
Regardless of how well or how poor a team finishes this season, they all must start over again, looking towards 2012 once the World Series concludes.
With that in mind, buyer or seller this season no longer matters as teams begin rebuilding their rosters in the offseason.
Last season we saw David DeJesus, Josh Willingham, Shaun Marcum, Zack Greinke, Dan Uggla and Adrian Gonzalez all changed teams via trade.
Some of those trades made a difference in the standings this season, others did not.
Some players may move to contenders before the August 31 deadline to acquire a player and have them eligible for the postseason, while others will wind up being moved in the offseason in anticipation of their upcoming free agency or as part of a rebuilding process.
The following 15 players, some more realistically than others, are possible offseason trade targets that could be moved this coming offseason.
Brian Fuentes: Oakland Athletics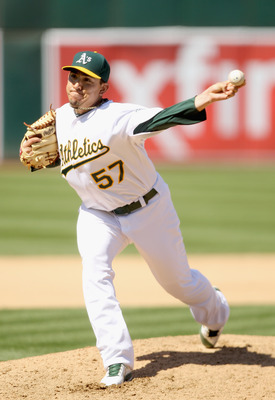 Ezra Shaw/Getty Images
The A's signed Brian Fuentes this past offseason to a two-year contract with the intention of using him as a setup man and insurance policy in the event Andrew Bailey were to get injured.
Early in the season Fuentes' signing paid off for the A's as Bailey recovered from a forearm strain.
He was misused by then-manager Bob Geren, though, and struggled in non-save situations.
He's not having the best season, but given his history of success as a closer in the league, and his seeming need of a change of scenery, the A's should be willing and able to move him this offseason.
Carlos Zambrano: Chicago Cubs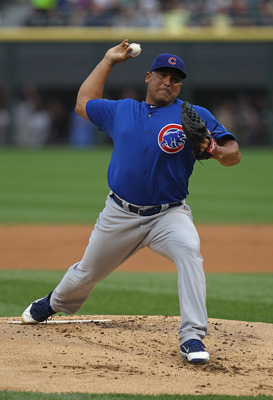 Jonathan Daniel/Getty Images
If Milton Bradley was able to find teams to repeatedly take chances on him, the Cubs should be able to find a suitor for Carlos Zambrano.
Given his most recent meltdown and clash with the team, the Cubs are likely willing to eat a portion of Zambrano's remaining salary just to help them rid themselves of their giant headache.
Zambrano still projects as an adequate fourth starter.
With the Cubs picking up the majority of the tab, reducing the risk for any interested teams, I wouldn't expect to see Big Z back in Chicago in 2012.
Besides, at this point if they can't trade him, they may just release him and eat the remainder of his contract.
Stephen Drew: Arizona Diamondbacks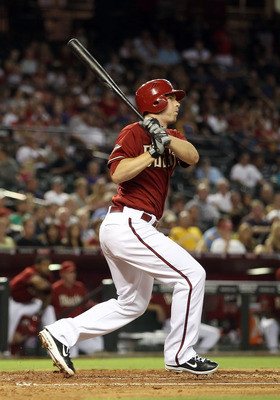 Christian Petersen/Getty Images
Stephen Drew is less likely to be traded now that he is recovering from a broken ankle that required surgery, and will not have a chance to prove he is healthy until next spring training.
Drew is a free agent at the end of next season, though, and the Diamondbacks could try to dangle their shortstop as trade bait to attract an offer involving a young top-prospect starting pitcher.
If he does get traded, I would bet it would be around the trade deadline next season. Any chances of him being moved this winter are probably in the slim-to-none range, but the chance is still there.
Joe Blanton: Philadelphia Phillies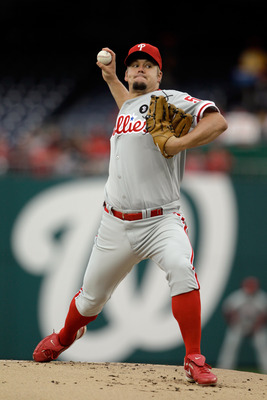 Rob Carr/Getty Images
The Phillies were rumored to be trying their best to trade Joe Blanton last offseason.
Expect the rumors to pick back up this coming offseason.
He is entering the final year of his contract and would be valuable to a team looking for a durable innings-eater such as Blanton.
The Yankees, Red Sox, Rangers and Cardinals (if Chris Carpenter departs via free agency) could all be potential trade partners with the Phillies in the offseason.
Andre Ethier: Los Angeles Dodgers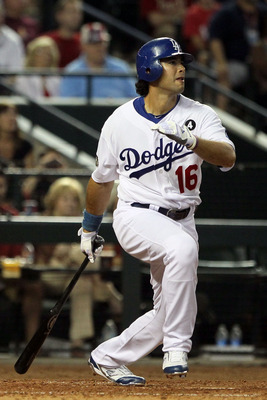 Jeff Gross/Getty Images
A lot still remains to be determined regarding the Dodgers' ownership situation and pending bankruptcy.
With their payroll situation still a question mark, it remains unseen whether Andre Ethier is destined to be part of the solution in Los Angeles by staying or being traded away.
Ethier will earn a raise over his $9.25 million salary this season through arbitration next year.
The Dodgers, and Frank McCourt, could choose to trade him for cheaper prospects and take the payroll savings in 2012 rather than let Ethier reach free agency at the end of the season.
Francisco Liriano: Minnesota Twins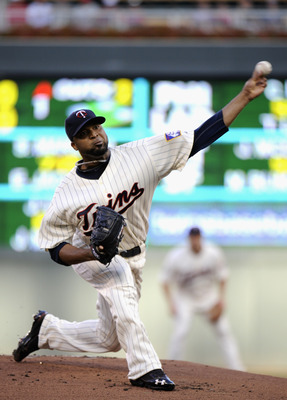 Hannah Foslien/Getty Images
Despite throwing a no-hitter earlier this season, Francisco Liriano is having a bit of a rough year for the Twins.
His 5.12 ERA is not inspiring, yet his name always seems to pop up when trade discussions for pitching arise.
Liriano is entering the final year of his current contract and will likely be considered by teams in the market for back of the rotation pitching this offseason.
After all, as we saw earlier this year, when he is on, he can be un-hittable.
Huston Street: Colorado Rockies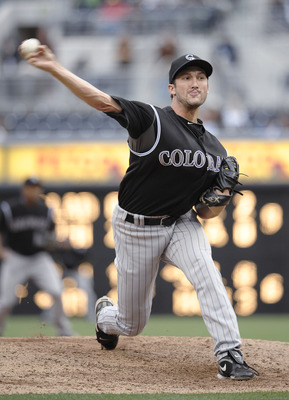 Denis Poroy/Getty Images
There was speculation leading up to the trade deadline that the Colorado Rockies may have been willing to deal their closer, Huston Street.
The rumors would up being just all talk; no trade came even remotely close to being completed.
Street is in the final year of his contract with the Rockies before reaching free agency after next season, assuming the Rockies do not pick up the $9 million mutual option for 2013.
He would be a top-target on the trade market this offseason if the Rockies decide to engage teams in trade talks for his services.
Alfonso Soriano: Chicago Cubs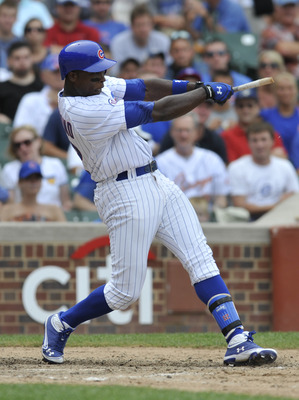 David Banks/Getty Images
Alfonso Soriano is still an effective hitter, but he is probably best suited for a designated hitter role at this point of his career.
Jon Heyman of Sports Illustrated recently tweeted that the Cubs are willing to pay a "major chunk" of his remaining $54 million salary to find a trade partner for Soriano.
Given the lack of power around the league this season, it's a little hard to imagine the Cubs not finding a trade partner with their willingness to front most of the bill for Soriano's bat.
James Shields: Tampa Bay Rays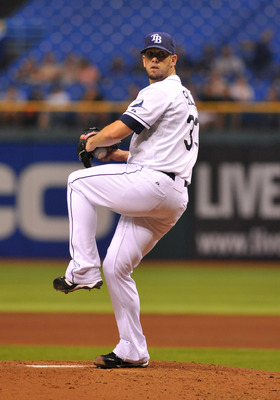 Al Messerschmidt/Getty Images
James Shields is another player who could hit free agency after next season.
His name popped up in trade rumors prior to this season's trade deadline a few times, most notably in connection to the Reds.
The Rays may hold onto him and deal him around the deadline next season, but they would probably see their greatest return if they were to deal him during the offseason.
Shields has team options in his contract for 2013 at $9 million, and 2014 at $12 million, meaning the Rays could hold onto him rather than flipping him for a package of prospects.
Michael Young: Texas Rangers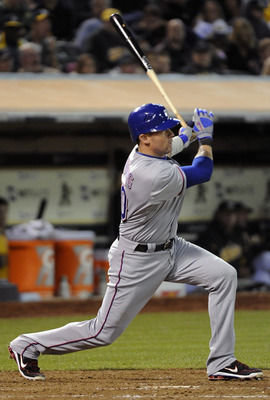 Thearon W. Henderson/Getty Images
With Adrian Beltre on the disabled list, the Rangers must be glad they did not trade Michael Young last offseason.
He's having a great season, currently batting .340, but with a $16 million salary next season he's likely to hit the trade market again.
Ironically, the team that could use him the most over the two years remaining on his contract is probably the one team the Rangers wouldn't deal with, the Oakland Athletics.
Wandy Rodriguez: Houston Astros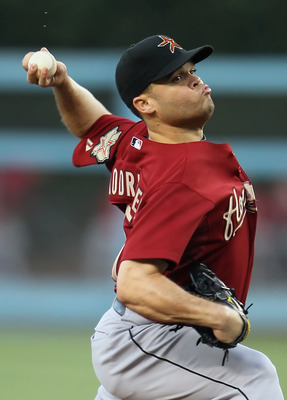 Jeff Gross/Getty Images
Wandy Rodriguez is a waiver-trade candidate this season still.
If he is not traded this season, he could be a trade target for several teams this coming offseason.
One thing to consider with any trade involving Rodriguez is that his 2014 team option for $13 million automatically becomes a player option if he is traded.
This boosts the total amount remaining on the life of his contract to $36 million over three years.
The Astros could involve more teams and see a better return in a trade by kicking in some money to help ease the financial impact.
B.J. Upton: Tampa Bay Rays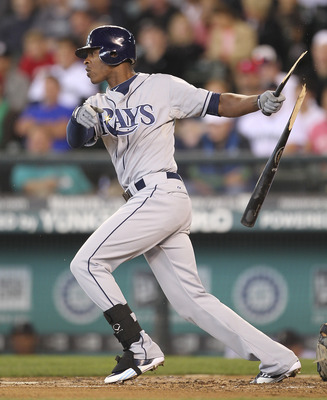 Otto Greule Jr/Getty Images
B.J. Upton was a hot name at the trade deadline, but it passed with him still wearing a Tampa Bay Rays uniform.
He is a free agent after 2012, so speculation and rumors will return in the offseason about potential trades and landing spots for Upton.
The Rays value what Upton brings to the team, though, and could choose to hang onto him and let him walk in free agency to collect the compensation draft pick after next season.
They could also choose to offer him an extension, although that remains unlikely with Desmond Jennings proving he is ready to take over in the outfield for Upton.
Upton would bring a nice return to Tampa, better than rolling the dice in the draft, so it is hard to see them turning down a trade if they were offered an enticing package in return.
Jered Weaver: Los Angeles Angels of Anaheim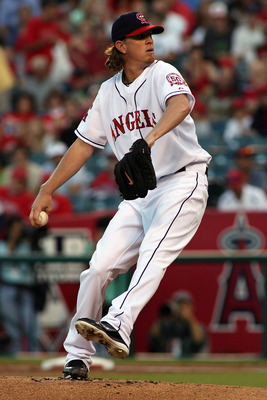 Jeff Golden/Getty Images
There are plenty of reasons for the Angels to hold onto their ace.
Jered Weaver is one of the best young pitchers in baseball, after all.
There are three big reasons to consider trading him this offseason, though.
1) He will be a free agent following next season and an extension will cost them HUGE.
2) A trade for a pitcher of Weaver's caliber (currently 14-6 with a 2.13 ERA and 7.6 K/9 rate) would net the Angels 3-4 top prospects. Teams like the Yankees would pay through the roof to acquire him.
3) His agent is Scott Boras. Scott Boras and the Angels ownership have a bad history dating back to the Mark Teixeira negotiations.
I won't be surprised if the Angels decide to keep Weaver for 2012, but I also won't be surprised at all if they decide to trade their ace.
Keep Reading